Disney+ Moana Series Finds A Director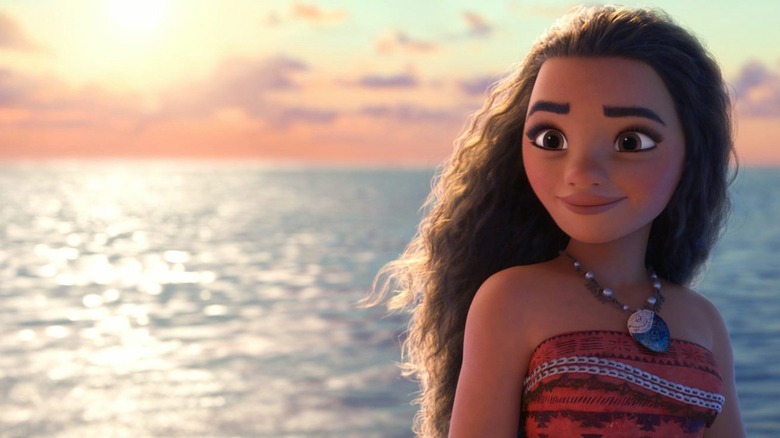 Disney
Back in the day, Walt Disney Television produced a number of shows based on their biggest animated hits. It all started with "The Little Mermaid," which was a prequel to the 1989 classic that saw many of the original voice actors reprise their roles, including as Jodi Benson and Samuel E. Wright. It even had musical numbers that were almost as memorable as the ones on the big screen. (For example, the episode with "In Harmony" is definitely worth looking up on Disney+.)
That series was followed many others including but not limited to "The Lion King's Timon & Pumba," "The Legend of Tarzan," "The Emperor's New School," and "Aladdin," which takes place between the films "The Return of Jafar" and "Aladdin and the King of Thieves." There were even "midquels" like "Hercules: The Animated Series" and "Buzz Lightyear of Star Command," which took place during their respective films.
While these shows seemingly dominated the airwaves of the Disney Channel and beyond, they disappeared for some time. However, over the last few years, these types of shows have been making a comeback. "Tangled: The Series," "Big Hero 6: The Series," and the upcoming "Tiana" represent a return to this format for the House of Mouse. And though the new shows are in various forms of production at the moment, there has been an exciting new development with Walt Disney Animation Studios' series based on the hit film "Moana."
How Far I'll Go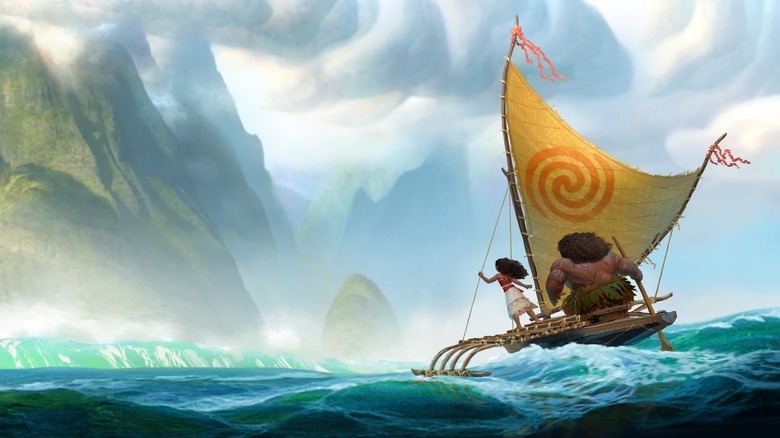 Disney
Disney Animation announced via their Twitter that David G. Derrick Jr. will direct "Moana: The Series" for Disney+. His work can be seen in some of the most popular animated movies of the late 2000s and beyond. In particular, he was a storyboard artist for "Megamind" and "Rise of the Guardians" and a story artist for "How to Train Your Dragon" and "Bee Movie." Under the Disney banner, Derrick was a storyboard artist for "The Avengers: Earth's Mightiest Heroes," "Raya and the Last Dragon," and "Encanto."
But his biggest claim to fame is his work as a story artist for "Moana," so he's definitely well equipped to navigate the treacherous waters of this new adventure. In the announcement, Derrick shared his great excitement to set sail with adventurous Disney princess:
Working on "Moana" was a gift, personally and professionally. The film "Moana" caught and shared the spirit of Polynesia with the world. I am honored to continue her story and to celebrate the rich and beautiful cultures of the Pacific Islands.
Not only will "Moana: The Series" be a great first for David G. Derrick Jr., but it's a massive first for Walt Disney Animation Studios Vancouver as well. This show will be the first project produced by the new facility in British Columbia that was first announced last year. We'll see how the new team fares on this incredible voyage when the show sails onto Disney+ at some point in 2024.