5 Best Louie Anderson Roles And Where You Can Watch Them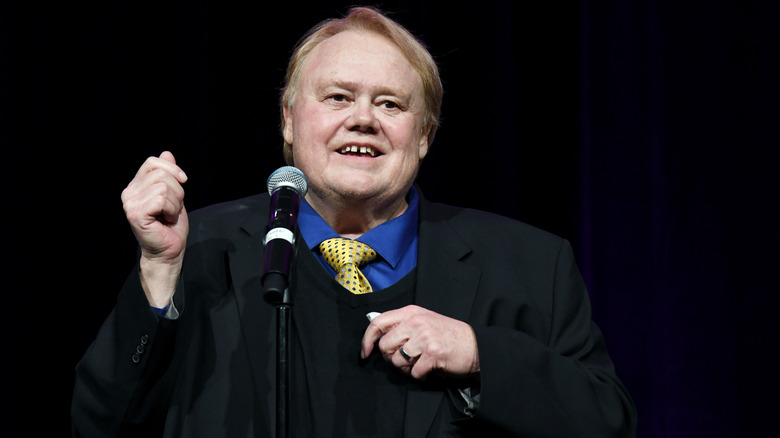 Ethan Miller/Getty Images
Once again, the world finds itself mourning the loss of a comedic legend, this time in the form of Louie Anderson (whose death was confirmed this morning). Born and raised in St. Paul, Minnesota, Anderson made his network debut as a comedian on "The Tonight Show Starring Johnny Carson" in 1984. He would go on to appear on other late-night talk shows and lead his own standup comedy specials starting in the late '80s. Along the way, he made a cameo in the 1986 John Hughes comedy classic "Ferris Bueller's Day Off" and co-starred opposite Eddie Murphy and Arsenio Hall (whose own talk show featured Anderson as a guest star multiple times) in the 1988 comedy hit "Coming to America," where he played the "McDowell's" employee Maurice.
Anderson's chaotic upbringing, where he was the second youngest of 11 kids raised by his mother and father, would provide much in the way of inspiration for his deeply personal and self-deprecatory brand of comedy, as well as the various books he penned over the years, like "Dear Dad: Letters from an Adult Child" and "Hey Mom: Stories for My Mother, But You Can Read Them Too." When he wasn't working the standup circuit (including his longtime stage show "Louie: Larger Than Life," which he performed in Las Vegas from 2003 to 2012), writing memoirs, or developing sitcoms, Anderson hosted "Family Feud" from 1999 to 2002 and kept busy with his roles on TV. As with most things these days, much of his best work is now available to stream online — if you know where to look.
Coming to America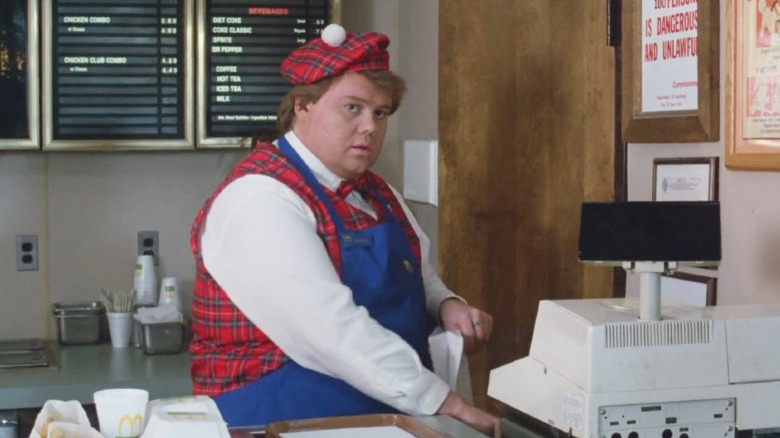 Paramount Pictures
Where You Can Watch It: Streaming on Prime Video
Anderson's role in "Coming to America" only came about at the behest of Paramount (which insisted the movie feature at least one white actor in a speaking role), as Murphy and Hall revealed while promoting last year's sequel "Coming 2 America." Of course, in that same interview, Murphy described Anderson as being "the funniest white guy around" and someone the pair knew to be "cool," lest anyone think he was bad-mouthing Anderson's turn as the affable, lettuce-washing Maurice from the original film. Anderson even reprised his role for the followup more than 30 years later, with Maurice having finally gotten that long-awaited promotion he'd hoped for and now serving as the manager of Zamunda's own "McDowell's" restaurant. That being said, if you have to choose between the two or have yet to visit the "Coming to America" universe, you're better off sticking with Akeem and Semmi's first trip to the States.
Mom! Louie's Looking at Me Again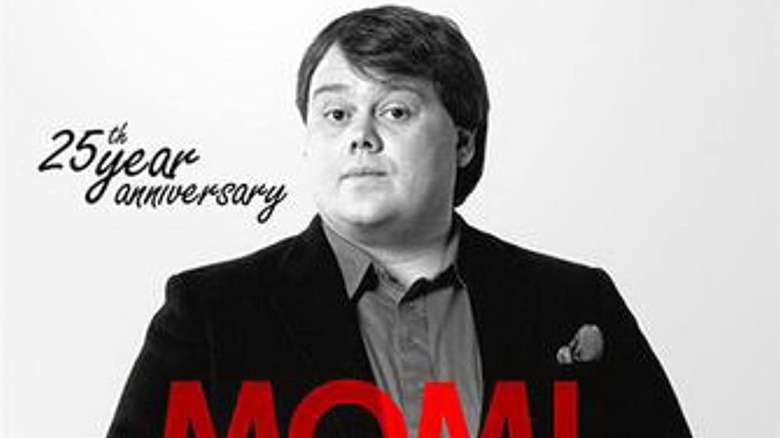 Melee
Where You Can Watch It: Available to rent or buy on iTunes
If you're searching for the quintessential Louie Anderson standup comedy special, you would be hard-pressed to find a better choice than 1989's "Mom! Louie's Looking at Me Again." The routine is based primarily around the antics of Anderson and his family when he was growing up, from his abrasive, alcoholic father (who took great pride in his beloved Bonneville and had a general dislike for other people) to his long-suffering mother and many siblings. Anderson also joked about the mischief he would cause as a kid, be it touching his dad's prized toolkit without his permission or staring at his younger brother until he complained to their parents (hence the special's title). As with so much of Anderson's work, "Mom! Louie's Looking at Me Again" blended broad laughs with pathos, allowing the comedian to mine his tumultuous childhood for bits while at the same time making his peace with it.
Life With Louie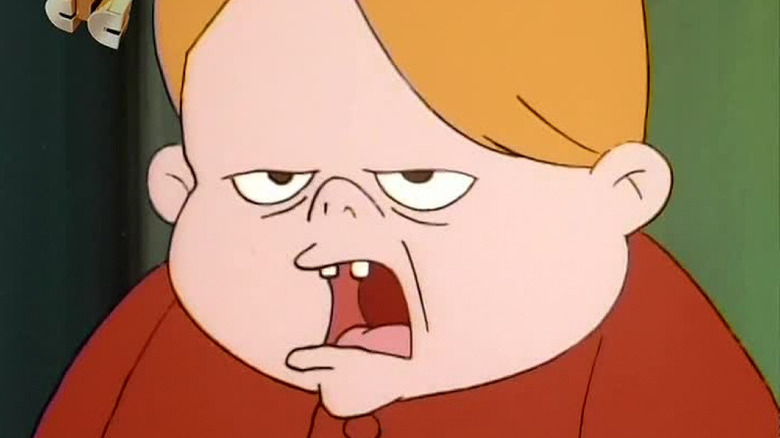 20th Television
Where You Can Watch It: Available to watch on YouTube
Although his 1996 live-action CBS series "The Louie Show" (which Anderson co-created and starred in) only ran for six episodes before being canceled, Anderson enjoyed far more success with his other '90s sitcom, "Life with Louie." A semi-autobiographical animated show that Anderson co-created for Fox, "Life with Louie" centered on the comedian's life as an eight-year-old growing up with his family in 1960s Wisconsin (where in real life, as mentioned earlier, Anderson came of age in Minnesota). The series ran for three seasons from 1994-98 and garnered numerous accolades before gaining semi-cult status in later years. It also aired as part of Fox Kids on the weekends for much of its run, making it the rare old-school Saturday morning cartoon with real emotional depth and deeper meaning beneath its family-friendly shenanigans. Anderson also lent his voice to "Life with Louie" as not just its narrator but also his younger self and his on-screen father, which further goes to show how meaningful it was to him.
Baskets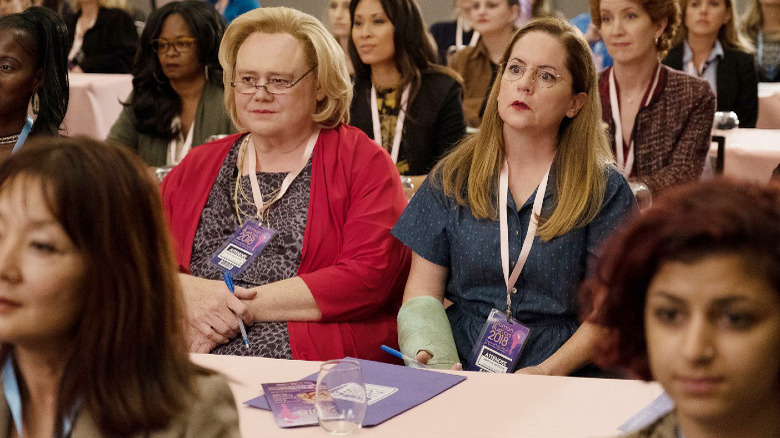 20th Television
Where You Can Watch It: Streaming on Hulu
Historically speaking, when a cisgender male actor has played a cisgender woman in a film or TV show, it's meant to be a joke in and of itself. However, that was anything but the case with Anderson's role on "Baskets," the FX dramedy series co-created by and starring Zach Galifianakis as Chip Baskets, a grown man who tries but struggles to make a living as a professional clown. Anderson co-starred on the show as Chip's mother Christine, delivering a performance that was heavily influenced by his own real-life mom and allowed him to further pay his respects to her. His sincerity also imbued the character with a sense of authenticity and resulted in him landing a pair of Emmy nods, as well as a win for Outstanding Supporting Actor in a Comedy Series in 2016. But more importantly than that, it gave rise to an onscreen mother-son relationship that was as funny as it was touching.
Louie Anderson: Big Underwear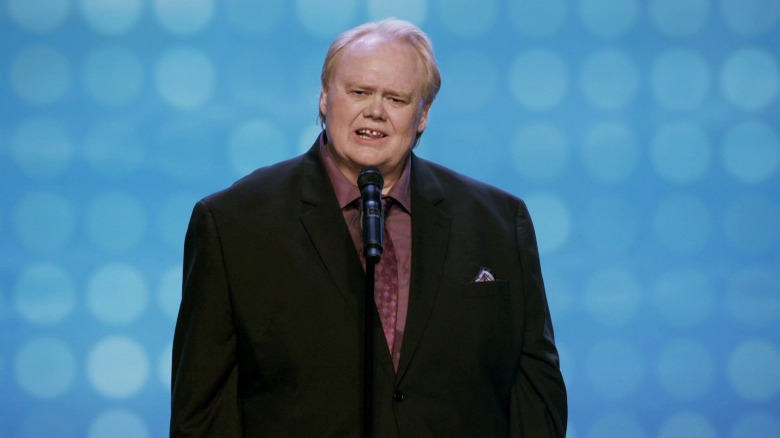 Team Marketing
Where You Can Watch It: Streaming on Prime Video
Anderson's sixth and last stand-up comedy special, "Big Underwear," released in 2018 and, in many ways, served as the culmination of his career. Per its official synopsis, the recorded show had Anderson tackling "topics like the challenges of getting healthy, life on the road, dealing with technology and how we all eventually become our parents." After a lifetime of cracking jokes about his parents and how he saw them growing up, "Big Underwear" gave him a chance to reflect on them and how they shaped him into person he would become from an older, more knowing point of view. (And after he had spent years portraying partly-fictionalized versions of them on TV, no less.) It's sad that the special has to serve as his unexpected swan song, but for an artist who made his living using comedy to cushion the hardships of his life, it's perhaps only fitting that he should make us laugh and cry one last time.