Meat Loaf, Legendary Rock Singer And Rocky Horror Picture Show Star, Has Died At 74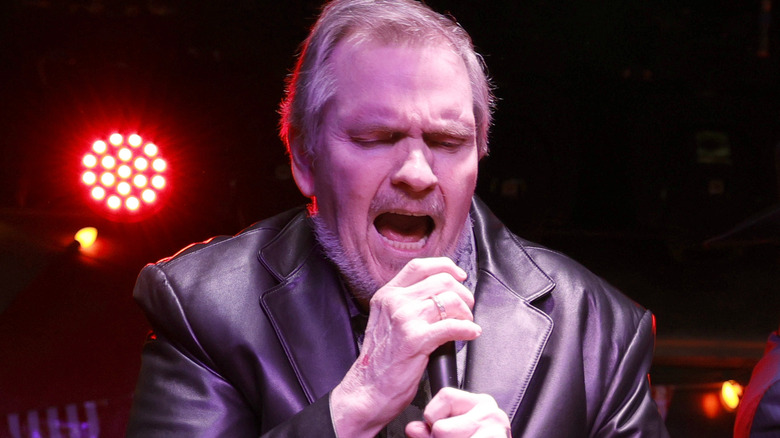 Jason Kempin/Getty Images
Today we're sad to report that actor and musician Meat Loaf has died at the age of 74. The news was confirmed in a post on Meat Loaf's official Facebook page, which said that he passed away "surrounded by his wife Deborah, daughters Pearl and Amanda and close friends."
Born Marvin Lee Aday, and legally changing his first name to Michael in 1984, Meat Loaf's staggering career spanned the worlds of both music and cinema. He sold over 100 million albums and appeared in 65 movies, as well as having credits in a number of TV shows over the years — among them, Syfy's "Ghost Wars" and "Pelts," an episode of "Masters of Horror" directed by Dario Argento. Meat Loaf's breakout acting role is still one of his best-known: ex-delivery boy and seductive sax player Eddie in "The Rocky Horror Picture Show."
Meat Loaf's other notable acting roles include Bob, a former bodybuilder turned Tyler Durden devotee, in David Fincher's "Fight Club," and a cameo in "Wayne's World" as a bouncer called Tiny. He also showed off his dramatic chops in music videos, including the epic romance of his "Beauty and the Beast"/"Phantom of the Opera"-inspired video for "I Would Do Anything For Love (But I Won't Do That)." Meat Loaf won a Grammy for the song in 1994, and it also claimed the #1 spot on the Billboard Hot 100.
Party On, Meat Loaf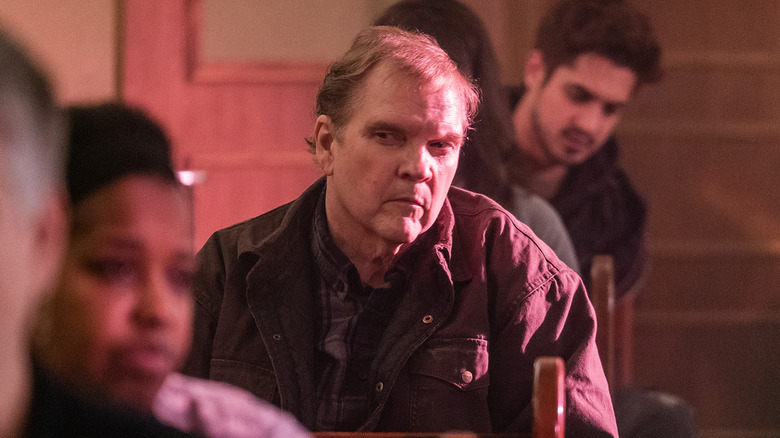 Syfy
Meat Loaf was afflicted with health problems for years, including back problems that required multiple surgeries. He fainted on stage at a show in Pittsburgh in 2011, and collapsed again at a show in Canada in 2016. Yet he kept working into his late 60s and even his early 70s. In 2006 he released "Bat Out of Hell III: The Monster Is Loose," closing out the album trilogy that began with 1977's "Bat Out of Hell."
Born in Dallas, Texas, on September 27, 1947, Meat Loaf got the first half of what would later become his stage name when he was still a newborn baby. Speaking in an Oprah: Where Are They Now interview, Meat Loaf explained: 
"I got it when I was four days old ― not the 'Loaf' part, just the 'Meat,' because I was born bright red. So the doctor suggested that they should keep me in the hospital for a few days. My dad actually spoke like this ... [Southern accent] 'So, uh, I want you to name my son there — because he looks like nine-and-a-half pounds of ground chuck — I want you to put a name tag on the front of that plastic crib and it say 'Meat' on it.' They stuck that printed card that said 'Meat' and that was it!"
He got the second half of his name in eighth grade as a football player, after accidentally stepping on his coach's foot. "He screamed, 'Get off my foot, you hunk of meat loaf!'"
Over a career that spanned six decades, Meat Loaf built a legacy on the screen, stage, and radio waves that will surely last for many more lifetimes. He will be fondly remembered by a legion of fans who continue to rock on in his honor, as well as by his family and close friends.