Superhero Bits: A Big Moon Knight Easter Egg, Tim Roth Talks She-Hulk & More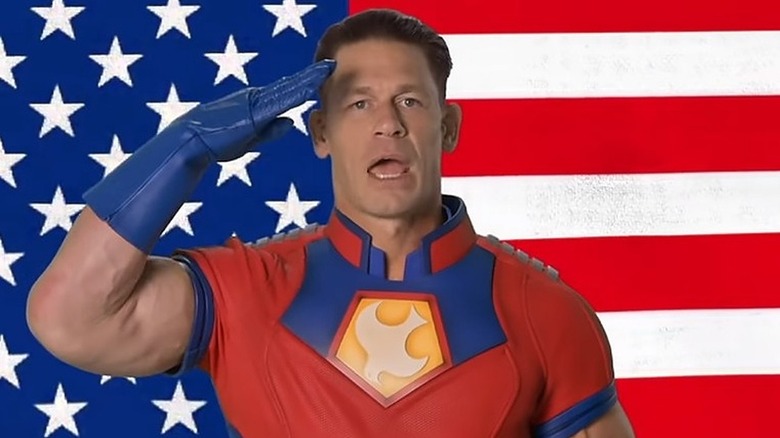 HBO Max
(Superhero Bits is a collection of stories, updates, and videos about anything and everything inspired by the comics of Marvel, DC, and more. For comic book movies, TV shows, merchandise, events, and whatever catches our eye, this is the place to find anything that falls through the cracks.)
In this edition of Superhero Bits:
Which DC heroes is Peacemaker better than?
Jaden Smith MCU casting rumors
Tim Roth on returning as Abomination in "She-Hulk"
A prequel comic for "The Flash" movie is coming
Naomi Season 3 Promo: Zero to Thirty
Here's the official promo for the third episode of the first season of "Naomi" on The CW:
Naomi (Kaci Walfall) gets guidance from Dee (Alexander Wraith) as she learns to harness her powers, all while juggling her everyday life as a teenager finishing her college application. And as Naomi's obsession with uncovering answers has her and her friends engaging in dangerous behavior, Zumbado (Cranston Johnson) seeks out the help of an old friend to help further his plans.
Sheldon Candis directed the episode, which was written by Oscar Balderrama.
The Flash Movie Gets a Prequel Comic Starring Batman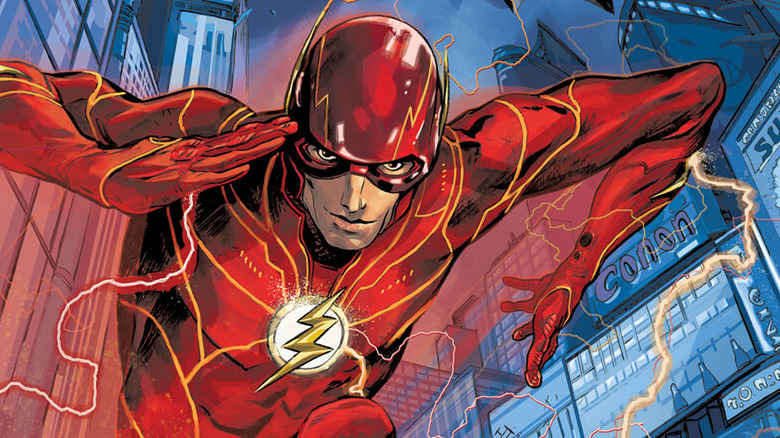 DC
DC Comics has announced "The Flash: The Fastest Man Alive," a new three-issue comic book miniseries that will serve as a prequel to the upcoming movie, set to hit theaters in November. The book will see Barry Allen teaming up with Batman and hails from writer Kenny Porter and artist Ricardo López Ortiz. The synopsis reads as follows:
In The Flash: The Fastest Man Alive, Barry Allen's world-saving adventure with the Justice League has driven Central City's favorite son to become a truly skilled and inspirational Super Hero. But when a new threat by the name of Girder emerges in Central City, Barry turns to Batman for advice on training to master his powers. Under the Dark Knight's tutelage, The Fastest Man Alive will have to find a way to defeat this metallic menace or be crushed by Girder's strength!
The 48-page first issue hits stands on April 26, 2021.
Is Jaden Smith Fueling Marvel Casting Rumors?
Recently, some unsubstantiated rumors began floating around on the ol' internet machine stating that Jaden Smith, son of Will Smith and star of "The Karate Kid" remake, was being considered for a role in the Marvel Cinematic Universe. Now, as we can see in the above tweet, Smith may be trying to stir the pot a bit as he posted a photo of himself in a Spider-Man mask. Miles Morales is almost certainly the first thing that comes to mind. Is he just having fun? Or is this more real than we may think? Time will tell.
Does the Moon Knight Trailer Contain a Doctor Doom Reference?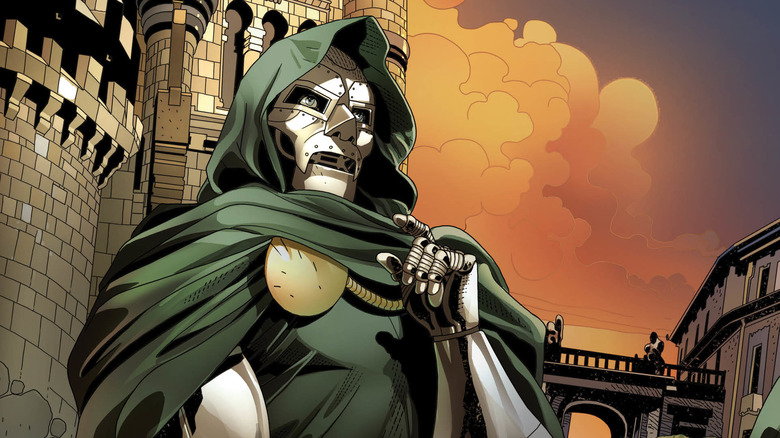 Marvel
Let's put on our tinfoil hats, folks, as we're going digging for Easter eggs! Recently, the first trailer for the Disney+ "Moon Knight" series dropped, and it was a lot to process, especially for those who aren't familiar with the character (played by Oscar Isaac) who suffers from a form of multiple personality disorder. But certain fans noticed a peculiar thing in the background that may well be a reference to famed "Fantastic Four" villain Doctor Doom.
👀👀👀 #moonknight #fantasticfour #doctordoom #victorvondoom pic.twitter.com/l6WN751UkU

— Spider-Mania (@SpiderManiaUK) January 18, 2022
As noted by the Spider-Mania Twitter account, the box in that truck, though partially covered, appears to say "Von Doom" on it. The logical assumption for a Marvel fan to make here is that this is in reference to Victor Von Doom. With the "Fantastic Four" movie reboot on the way from director Jon Watts, that wouldn't be too far out of line. We'll see what comes of it, if anything, when the show arrives on March 30, 2021.
That Fake Disneyland Spider-Man Video, Explained
Recently, a TikTok started making the rounds that showcases the Spider-Man at Disneyland in Avengers Campus crashing in hilarious fashion. Now, the creator of the video, Alain Bui, as shared by our own Peter Sciretta, has posted a breakdown of how he crafted this seamless mishap. It's a pretty fun insight into not only a hilarious viral video but what can be done with video editing software these days from the comfort of home. You can check the full video out by clicking here.
Tim Roth Expresses Surprise for His Marvel Return In She-Hulk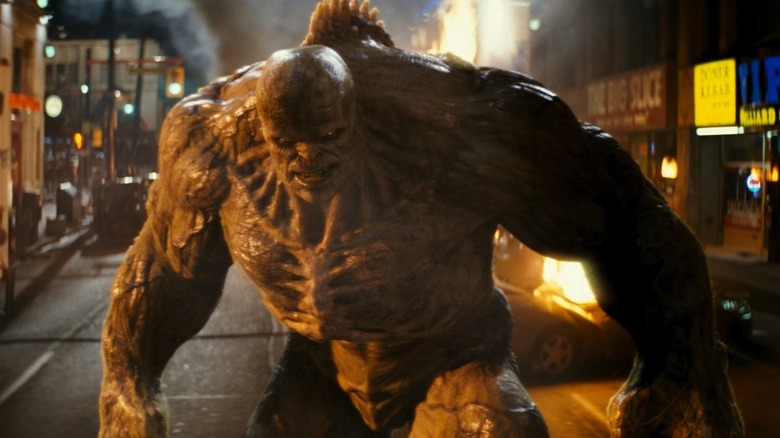 Marvel Studios
"She-Hulk" is arriving on Disney+ sometime this year and, aside from bringing the Hulk's lawyer cousin into the MCU fold, we are also going to see more of Mark Ruffalo as Bruce Banner. Not only that, but Tim Roth is going to make his return to the universe as Abomination/Emil Blonsky for the first time since 2008 when he appeared in "The Incredible Hulk." Speaking with Uproxx, the actor expressed his surprise at getting the call to return:
"Well, honestly, it totally surprised me. I went in to chat with Kevin Feige and he said, 'I've got an idea. Come in.' Really? Really? Because the original thing that I did, when I did that first Incredible Hulk movie, was I just did it for my kids."
Roth also noted that this was even technically before "Iron Man" as the movie that started the MCU hadn't even come out yet, so it was very early days. Speaking further, the actor expressed his fondness for working with both Ruffalo and Tatiana Maslany, who is playing Jessica Walters/She-Hulk.
"I was amazed when they came back around and said, 'How would you feel about...' And I went, 'Yeah. All right!' And we just shot it, I guess in the summer last year or whatever. I think that they're in post now doing it, so whenever. Bonus, I got to work with Mark Ruffalo. Awesome. Who I love. And I don't know if I'm allowed to say. Oh, I can say that. But this extraordinary woman [Tatiana Maslany]."
Peacemaker Is Better Than Video
Lastly, we have a new "Peacemaker" video that sees John Cena, as his character from the new HBO Max show and "The Suicide Squad," comparing himself to other well-known characters from the DC universe. In many cases, he feels Peacemaker is clearly a cut above. But for others like Aquaman, who manages to make gains underwater, there is some respect to be shown. It's a fun little bit of supplemental material to go with the show, which just dropped its fourth episode today.