The Best Movies And TV Shows Leaving Netflix In February 2022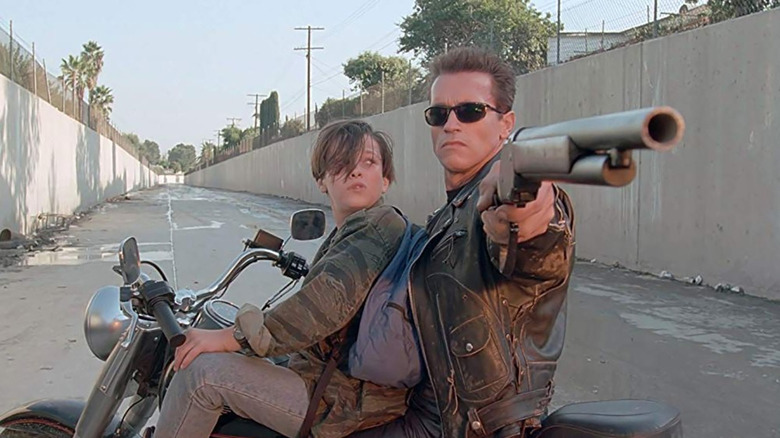 Tri-Star Pictures
We're already over halfway through the first month of 2022, a truly absurd fact where time feels meaningless and I could have sworn that 2020 was, like, five years ago. For our snowbound friends, we're inching closer towards springtime with every passing day, but fortunately, you can always count on Netflix to give you plenty of options to binge-watch until your eyeballs fall out and roll away like that old Chef Boyardee commercial from 2004. 
Unfortunately, as with every month, the non-original Netflix offerings are in for a shakeup, as licensed titles will shift to different platforms or disappear altogether. In this edition, we've got all of the movies and TV series leaving Netflix in February, so now is the time to get your views in or else ... I don't know, watch it on Peacock, Paramount+, or Prime or whatever, I'm not the boss of you. Anyway, the clock is ticking to catch some of these faves before they leave the streaming giant for other pastures, so get on it and enjoy!
The Edge of Seventeen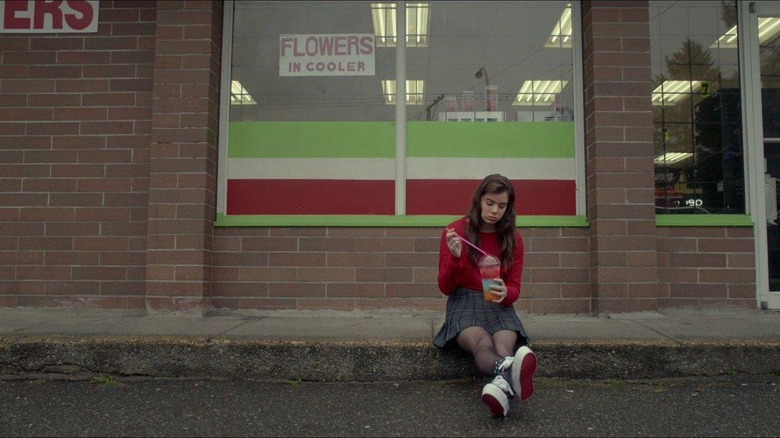 STX Entertainment
Not to be confused with the gay teen boy coming-of-age movie of the same name also on Netflix, the Hailee Steinfeld coming-of-age film "The Edge of Seventeen" is on its way out next month, and this is one you certainly don't want to miss. 
John Hughes developed the formula for teen movies in the 1980s, and the '90s and 2000s turned the genre into bonafide box office success. But in the 2010s, we ushered in a wave of genuinely touching coming-of-age stories about teen girls and began exploring the intricate trials and tribulations of being a teenage girl. The film centers on a high school junior named Nadine (Steinfeld) whose life is already awkward enough when her big man on campus brother Darian (Blake Jenner) starts dating her best friend, Krista (Haley Lu Richardson). Feeling pushed out, Nadine sparks an unlikely friendship with Erwin (Hayden Szeto) but now must figure out how to navigate the harsh realities of teendom on her own. 
"The Edge of Seventeen" is truly wonderful, and one of the best coming-of-age films in years. If there's one movie to watch before it leaves, make it this one.
Chocolat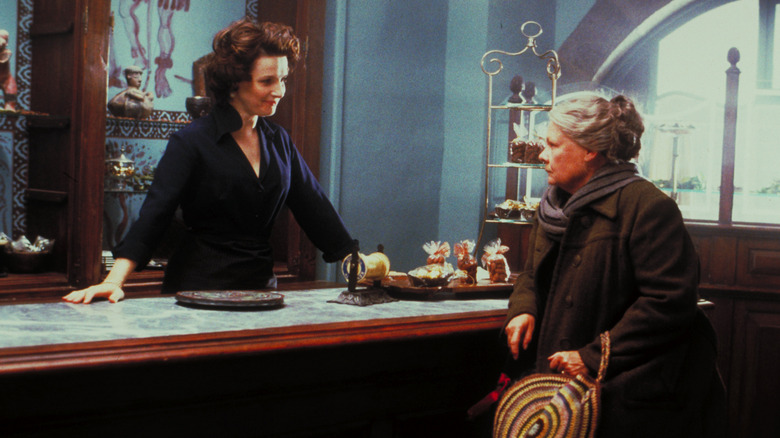 Miramax Films
Full disclosure, the only reason I've seen this movie is because a confectioner near my grandma's house growing up used to have a wall-sized poster of "Chocolat" behind the register. The 2000 comedy-drama film is based on the 1999 novel of the same name by Joanne Harris and centers on Vianne Rocher, a nomadic woman who arrives in a small French town, opens a chocolate shop across from the church, and begins to shake up the extremely pious community. Vianne is able to detect exactly what her customers desire, sparking a wave of self-discovery and liberation just as Lent begins. 
"Chocolat" seems to be one of those 2000s dramas that everyone recognizes from the box cover art they saw at Blockbuster but never actually got around to seeing. Which is a shame, because it's a lovely, whimsical film that will have you craving the influence of chocolate-making pagan goddesses.
Labyrinth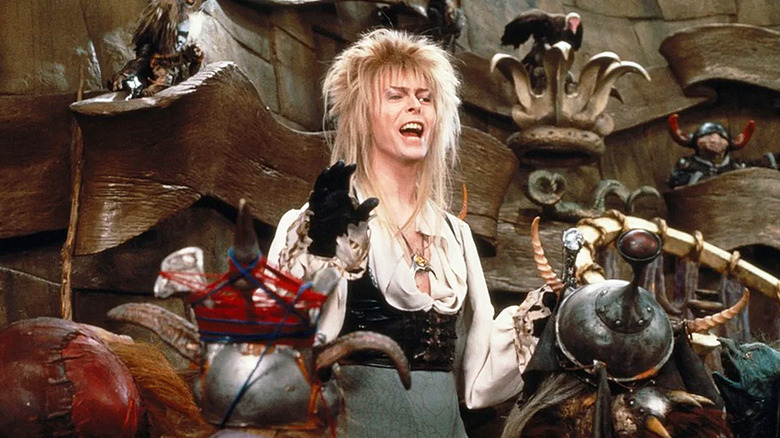 Tri-Star Pictures
It feels weird to try and sell someone on watching "Labyrinth," a film that sells itself just by existing. Directed by THE Jim Henson, executive produced by George Lucas, and starring David Bowie, Jennifer Connelly, and a gaggle of Jim Henson creature performers, "Labyrinth" is a cultural staple and a definitive cult classic. The film was met with poor box office returns and mixed critical reception, which was responsible for a down period in Jim Henson's life. Anyone who made Jim Henson sad for even a millisecond is not getting into heaven, so it's our cinematic duty to continue honoring his legacy by loving his work, especially the fantasy classic about a teenage girl traveling through a maze to save her baby brother from the goblin king. David Bowie commands every scene, the music is a lot of fun, and you can't go wrong with Henson puppets and monsters. "Labyrinth" 4 Lyfe.
Mars Attacks!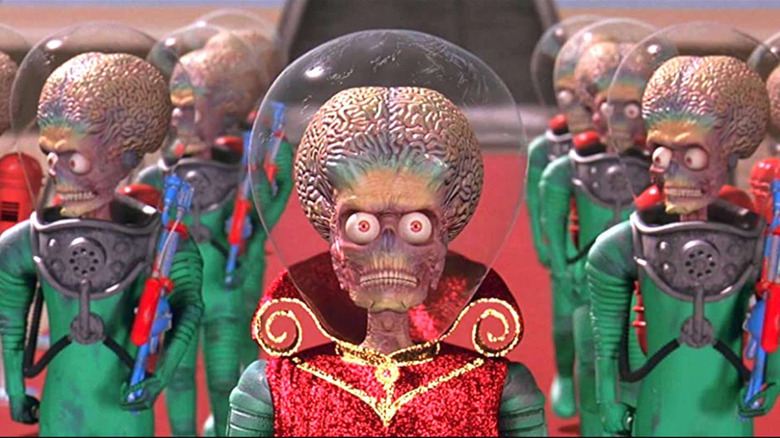 Warner Bros.
Tim Burton's style is pretty well established at this point, but "Mars Attacks!" is easily his most underrated work. So many people absolutely loathe this film based on the Topps trading card series of the same name, but those people hate fun and you don't need that kind of negative energy in your life. 
The premise is simple: aliens from Mars come to Earth and want to destroy us all, so it's up to a ragtag team of humans to try and put a stop to the invasion. Burton absolutely nailed the cartoonish characters and schlocky B-movie tone, Danny Elfman provides one of his absolute best scores, and the ensemble cast of greats all look like they're having the time of their lives. Don't take it too seriously, and you'll have an absolute blast. ACK! ACK! ACK!
Terminator 2: Judgment Day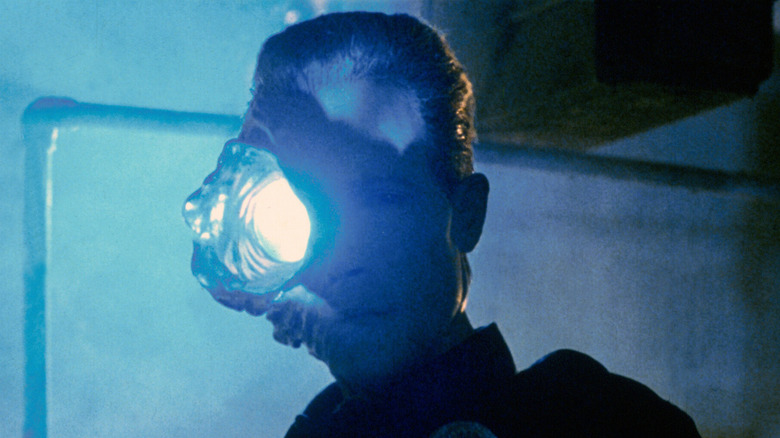 Tri-Star Pictures
Speaking of terrifying-looking alien creatures ... err robots, "Terminator 2: Judgment Day" is not just one of the best sequels in history, it's one of the best sci-fi action films of all time. 
Set 11 years after the first film, a young John Connor (Edward Furlong), the key to saving the world in a future uprising, is targeted by the shape-shifting T-1000 (Robert Patrick) terminator sent from the future to take him out. Now, the revamped T-800 (Arnold Schwarzenegger) is sent back in time to protect him. John and his mother (Linda Hamilton) go on the run with the T-800 and fight for their lives against the unstoppable force. 
Y'all, I don't know how else to put it, but the "Terminator" films kick a metric ton of ass, and "T2" is arguably the best. Watch it. Love it. Let your brain melt from how rad it is. You deserve some awesome in your life.
Movies And TV Shows Leaving Netflix In February 2022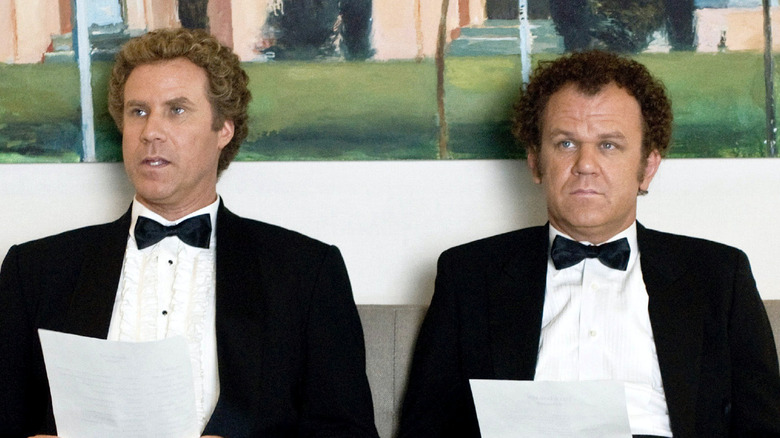 Sony Pictures Releasing
Leaving 2/25/22
No Escape
Leaving 2/26/22
Edge of Seventeen
Leaving 2/28/22
Border Security: America's Front Line: Season 2
Chocolat
Dances with Wolves
The Darkest Hour
Fool's Gold
Here Comes the Boom
The Interview
Labyrinth
Law Abiding Citizen
Mars Attacks!
Observe and Report
Rain Man
Sabrina
Sex Drive
Something Borrowed
Soul Surfer
Step Brothers
Terminator 2: Judgment Day
Total Recall
We Were Soldiers