Nikolaj Coster-Waldau On A Taste Of Hunger, A Chef's Passion, And The Joys Of Peeling [Interview]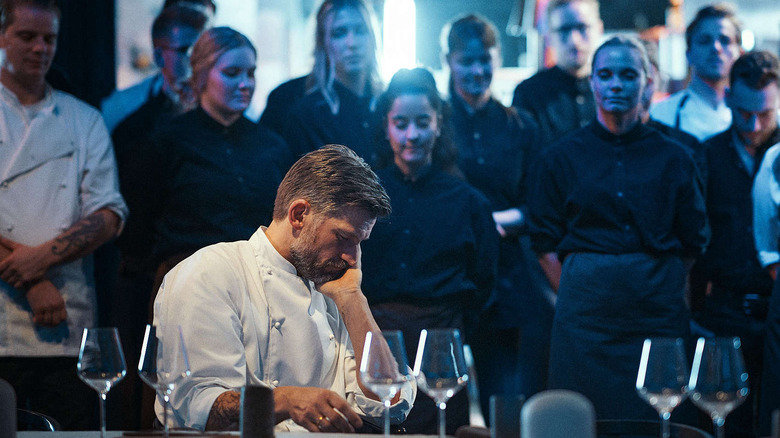 Magnolia
Nikolaj Coster-Waldau is an institution in his home country of Denmark, but became known to international audiences (at least those paying attention to arthouse releases) in 1997 with the concentration camp-set queer drama "Bent." A few years later, he would be seen in Michael Apted's thriller "Enigma," about the making of the famous code-cracking enigma machines made during the WWII, as well as Ridley Scott's intense Iraq War actioner "Black Hawk Down." Coster-Waldau would work with Scott again in 2005 with "Kingdom of Heaven," and soon began appearing in numerous big-budget American productions such as Joseph Kosinski's sci-fi thriller "Oblivion," Alex Proyas' enjoyably clunky sword-and-sandal fantasy "Gods of Egypt," and Brian De Palma's "Domino." His most recognizable role outside of Denmark is probably that of Jaime Lannister on the hit HBO fantasy series "Game of Thrones."
In Coster-Waldau's newest film, "A Taste of Hunger" (Danish title: "Smagen af Sult"), he plays a hardworking chef named Carsten who might have just reached one of the most honored landmark's in a chef's career: His restaurant is being awarded a Michelin star. This news, however, comes right when his wife, played by Katrine Greis-Rosenthal, has just been called out for having an affair.
Coster-Waldau sat with /Film to talk about the intensity of life in the kitchen and his time working as a line chef to prepare for the role.
On Staying Separate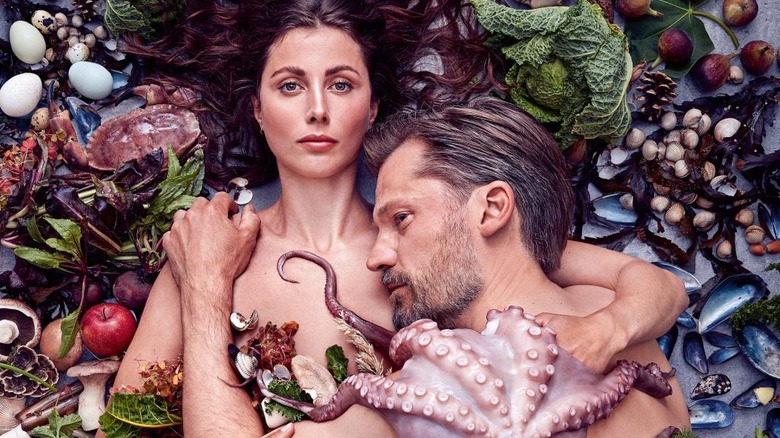 Magnolia
Much of "A Taste of Hunger" relies on Coster-Waldau remaining separate from his co-star, Greis-Rosenthal, as they are living separate dramas. When asked about the separation, he was practical: 
"You know the whole story, of course, when you do something like this, because you have to. Together with the director, you have to be very specific on how much you reveal throughout the story. Because as you say, it's a story about these two characters that are partners, and there is a thing that has happened between them that least one of them is not aware of. So there are secrets, as, I guess, with most relationships, there are certain secrets. This is one of the big ones. So you're right. There are these two tracks that the movie plays out on. But you know everything and you discuss everything because we're telling one story together."
Even though the two characters were kept on separate tracks, it didn't make "A Taste of Hunger" any less a collaborative effort. 
"I think that is the nature of this specific story. [Carsten] doesn't know. They have these two different experiences of reality. He is all about this goal that they have together: They want to have this restaurant that's going to succeed. It's right on the knife's edge. Is it going to work out or are they going to go bankrupt? And then of course they also have family, they have kids. They have to be good parents. If you want to want to talk about his issues, he kind of loses track of her, in many ways, of his wife, of his partner, because he wants to be the best husband. He wants to be the best father. He wants to be the best chef. But you can't be all at once. And that's what, I guess, he has to learn."
How to Be One of the Best Chefs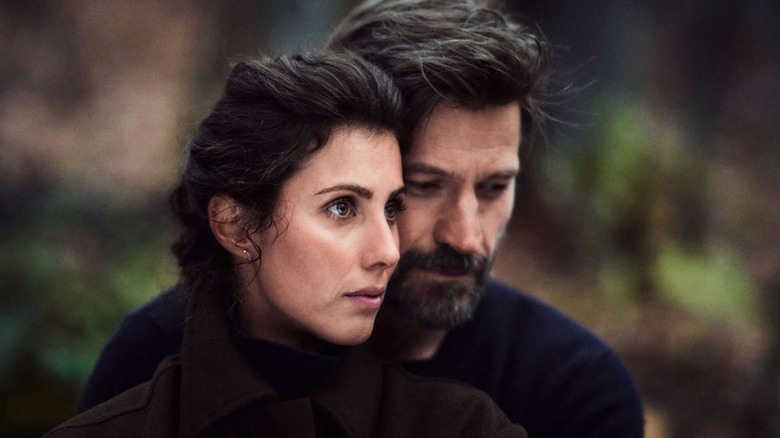 Magnolia
Still, it was fun for him to learn about food. In order to play a chef — and a notable, high-end chef at that — Coster-Waldau had to immerse himself in kitchen culture and absorb the intensity and the passion the profession entails. He says the learning process was intense. 
"I learned a lot. And also, I have, in the last 10 years, been going to some great restaurants in Copenhagen and I've experienced the difference between a good restaurant and then the best restaurants, the ones where you go and it's more. The food is one part of the equation, but it's kind of storytelling — it's an art form, in many ways. We had an incredible chef to design the dishes in this movie, but also I spent time with a chef called Rasmus Kofoed, who won the Bocuse d'Or, which is kind of the world championship of chefs, and now has a three-star restaurant in Copenhagen, Geranium."
Plus, he explains, it helps that he was surrounded by professionals, especially in smaller roles. 
"Just to understand that kind passion, devotion, and focus it takes to reach that level. It is truly inspiring. And also, you can understand sometimes when you watch the clichés of the business, of course, that people lose their s*** and there's a lot of fighting and then it's a pressure cooker, but what you realize is that it's a cliché because there's truth to it. I mean, we were very lucky. All the extras in the movie, the staff that you see, are all people that work in the business. They all had experience. We didn't have a single extra that didn't come from that business. It was just such a difference for the movie. It just helped us so much, because that kind of dedication and how specific everyone has to be in a kitchen is something that's so difficult to recreate if you don't know it."
Coster-Waldau was also very aware of how high-end celebrity chefs are typically presented on TV, and in his quest for authenticity here, he was surprised to find out that the folks who had real-life kitchen experience said those depictions weren't quite as far-fetched as one might assume.
"But I asked these guys all the time. I said, "Okay, this scene, I don't want it to be a version of 'Kitchen Nightmares' with Gordon Ramsay. So please tell me if what I do, if something we do, doesn't feel authentic, because then we'll change it." So there's a scene where I'm very unhappy with one of the guys who makes a mistake in the movie. I go apes*** and I fire a guy, and it's very intense. It's a big thing. I asked all the guys, 'Have you experienced anything like this?' And they all went, like, 'Oh yeah, yeah, yeah. This happens all the time. This is the way it is.' I was like, 'Wow.' I mean, it's a very specific part of the world we live in, I guess. I know in my line of work, if people behaved like that, you just wouldn't be accepted. It also tells you a story about that. They all accepted it. The whole question of after someone blowing off steam like that, the question is, 'Are people going to stay? How is he going to deal with it after the fact?' And I thought that was really interesting."
The Tips He Took Home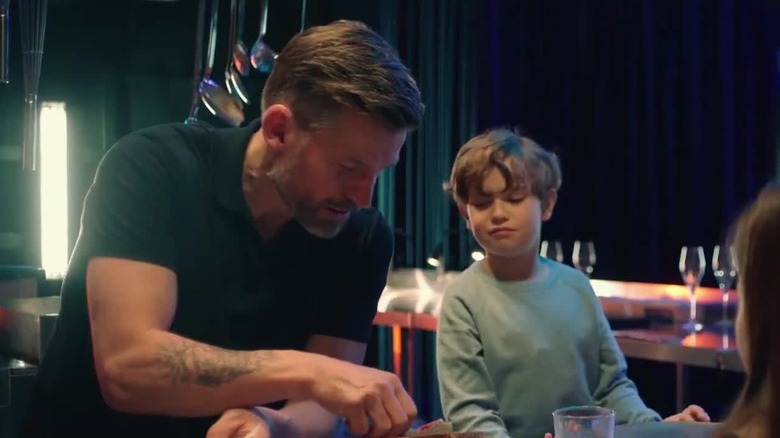 Magnolia
Coster-Waldau learned an important tip for preparing professional-level foods at home: 
"There's a couple of tricks, but it's funny because one thing that I did learn was that the guy, his name was Bo, who did all our dishes — incredible chef — but he was saying, 'Listen, you have to have good knives. They have to be sharp. Use all these basics.' And obviously I could tell the difference, because it does make a difference when you cook. He gave me a couple of peelers that seem very simple, but now I suddenly love peeling because it's just a joy!

I spent a day at Geranium, and then at the lunch serving, Rasmus, who was the head chef, said, 'Why don't you put on the uniform? We'll put you in the kitchen.' I was like, 'Oh, I'd love to, but I'm not sure that's a good idea.' He's like, 'Don't worry. I'm not going to let you ruin anything.' So anyway, I was standing there and cutting out tiny little flowers to put on the [food]. But what was great was I stood there with all the other chefs. With these restaurants, there are more chefs than customers. I loved it because the passion these people have, the dedication, there's nowhere else they want to be, even though they work 70, 90 hours a week. It's a brutal world."
The actor not only recommend Geranium, but also noma, another three-Michelin-star restaurant in Copenhagen. Feel free to drool over their menu options while you wait for "A Taste of Hunger" to hit theaters and on demand platforms on January 28, 2022.