Heat Sequel Novel From Michael Mann Finally Arriving In August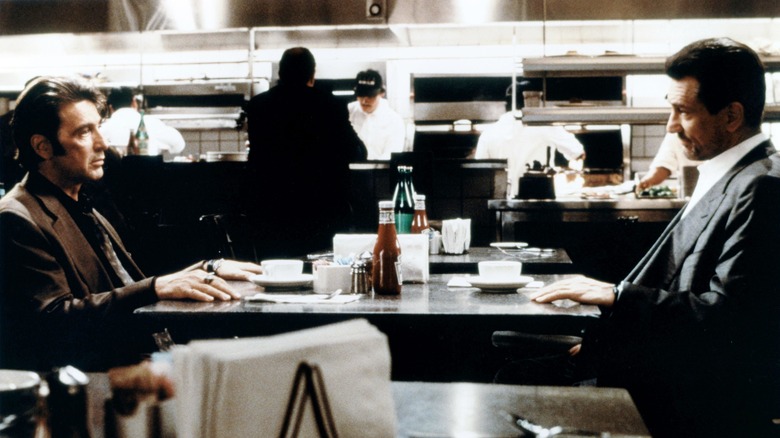 Warner Bros.
Michael Mann has been teasing some sort of prequel and/or sequel to "Heat" in book form for several years now. In 2016, word of a prequel novel first surfaced. Then, talk of a potential sequel novel followed. And now, both concepts have been combined into one book – and that book finally has a release date. Titled "Heat 2," the book was penned by Mann and Meg Gardiner, and it's now scheduled to drop in August. The book will serve as both a prequel and a sequel to Mann's 1995 crime epic that starred Robert De Niro and Al Pacino, and will both lead into the events of the 1995 film and tell us what happened afterward. But how much Waingro will the book feature? All the Waingro fans want to Wain-know! 
August 9, 2022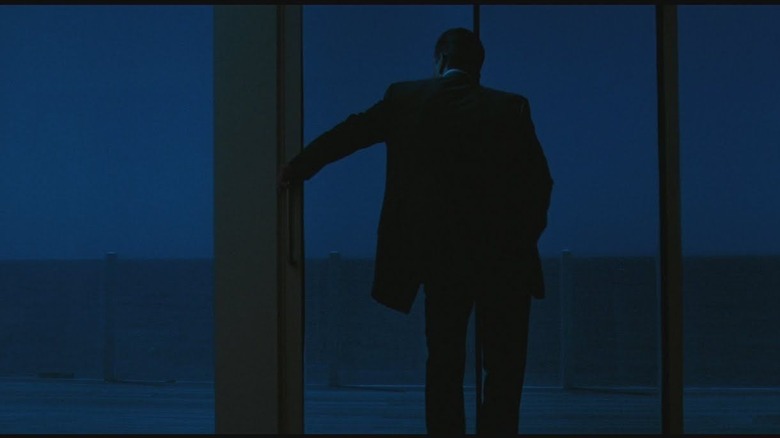 Warner Bros.
Released in 1995, Michael Mann's "Heat" is hailed by many (including me!) as a masterpiece. While Robert De Niro and Al Pacino both appeared in "The Godfather Part II," "Heat" marked the first time these legendary actors shared a scene together in a film. That alone was enough to drum up enough hype for "Heat." But Mann's film is so much more than that. It's a crime epic, a sprawling tale featuring a big cast of characters all operating in Los Angeles. 
And now, Mann is ready to return to that world and its characters. As I mentioned above, a "Heat" novel has been a long time coming. So long, in fact, that I started to think we'd never actually see it. That it would simply be a project Mann brought up from time to time but never actually followed through with. So I'm thrilled that I was wrong, and that the book is finally arriving this year – on August 9, 2022, to be precise. 
I guess the immediate question that follows this news is: will this book end up as a movie, too? Michael Mann sure seems to think so. In 2019, Mann teased all of this by saying:
"It's a stack about 10 inches high on my desk right now. We're on it, and I'm putting time into that and a screenplay I can't tell you about. But I absolutely want to make a movie of the Heat prequel, and a sequel."
Whether or not he follows through with a film adaptation is another story. For now, though, we should all take comfort in knowing the long-awaited book is finally on the way. 
What is Heat 2 About?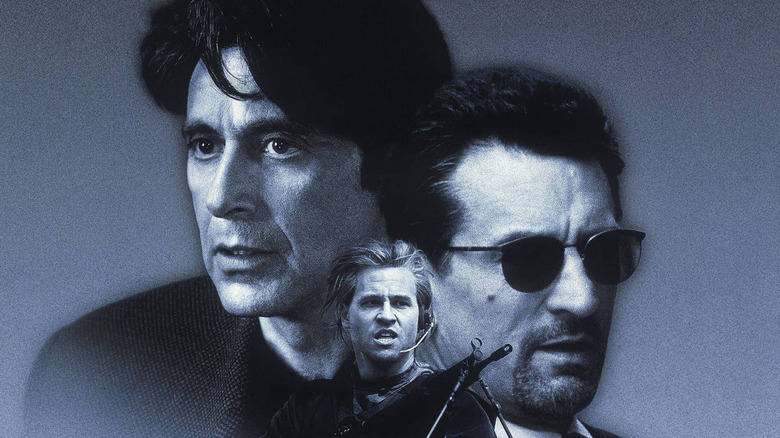 Warner Bros.
As for the book, it's officially titled "Heat 2," with the dates "1989" and "2002" on the cover as well. See for yourself. Mann co-authored the book with Edgar Award-winning author Meg Gardiner, and the filmmaker describes the novel as "both a prequel and sequel to the renowned, critically acclaimed film of the same name, HEAT 2 covers the formative years of homicide detective Vincent Hanna (Oscar winner Al Pacino) and elite criminals Neil McCauley (Oscar winner Robert De Niro), Chris Shiherlis (Val Kilmer), and Nate (Oscar winner Jon Voight), and features the same extraordinary ambition, scope, rich characterizations, and attention to detail as the epic film."
The synopsis continues: 
This new story leads up to the events of the film and then moves beyond it, featuring new characters on both sides of the law, new high-line heists, and breathtakingly cinematic action sequences. Ranging from the streets of L.A. to the inner sancta of rival Taiwanese crime syndicates in Paraguay to a massive drug cartel money-laundering operation just over the border in Mexico, HEAT 2 illuminates the dangerous workings of international crime organizations and the agents who pursue them as it provides a full-blooded portrait of the men and women who inhabit both worlds. Operatic in scope, HEAT 2 is engrossing, moving, and tragic — a masterpiece of crime fiction from one of the most innovative and influential filmmakers in American cinema.
Well, that sounds pretty darn great. I can't wait to check this out this summer. Now, if you'll excuse me, I have to go re-watch "Heat" for the 2000th time.