The Morning Watch: Pixar's Soul Storyboard Comparison, Behind The Action Of Cobra Kai Season 4 & More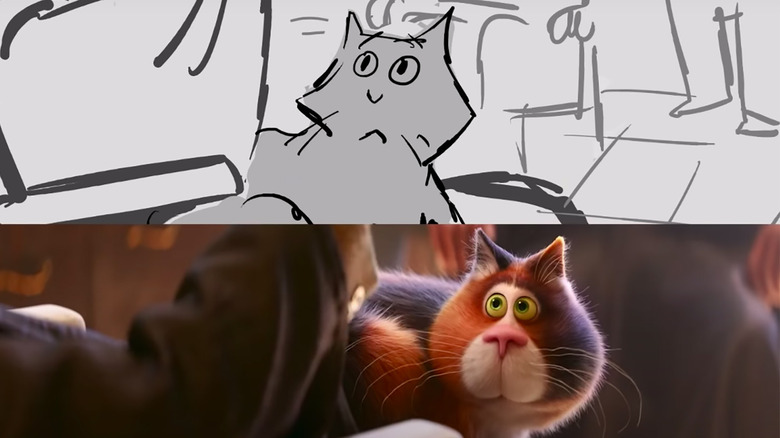 (The Morning Watch is a recurring feature that highlights a handful of noteworthy videos from around the web. They could be video essays, fan-made productions, featurettes, short films, hilarious sketches, or just anything that has to do with our favorite movies and TV shows.)
In this edition, see how the storyboards for Pixar's existential comedy "Soul" compare to the final cut of the animated movie. Plus, take a look at the action from the fourth season of "Cobra Kai" with a peek behind the scenes of production. And finally, watch as Andrew Garfield and Dakota Johnson reunite 11 years after both appearing in David Fincher's "The Social Network."
Soul Storyboard Comparison
First up, Pixar has released a storyboard comparison for the barbershop sequence in their movie "Soul." In the scene, Joe (Jamie Foxx) needs a haircut after the reluctant soul 22 accidentally gave him a nasty buzz across the top of his head. This is a key sequence that captures a touchstone of Black culture, and it just so happens to find Joe stuck in the body of a stray cat. See how the final sequence compares to the storyboards used to plan it in the full video above.
Cobra Kai Season 4: Behind the Action
Next, the fourth season of "Cobra Kai" has been available on Netflix for a couple weeks now, and if you're wondering how the latest round of karate match-ups came together, this featurette from behind the scenes is for you. Check out footage from the face-off between Ralph Macchio and William Zabka, as well as the fights from the big karate tournament. Beware of spoilers if you're not caught up on the new season!
Andrew Garfield and Dakota Johnson Reunion
Finally, Andrew Garfield and Dakota Johnson can be seen respectively in the buzzed about awards contenders "Tick Tick...BOOM!" and "The Lost Daughter." But 11 years ago, they both appeared in David Fincher's film "The Social Network," the story of the creation of Facebook, as adapted by Aaron Sorkin. Listen to what the stars have to say about their time shooting the Facebook movie, as well as their experience on their most recent films, in this reunion staged by Vanity Fair.