Microsoft Just Bought Activision Blizzard, The Gaming Equivalent Of Disney Buying Fox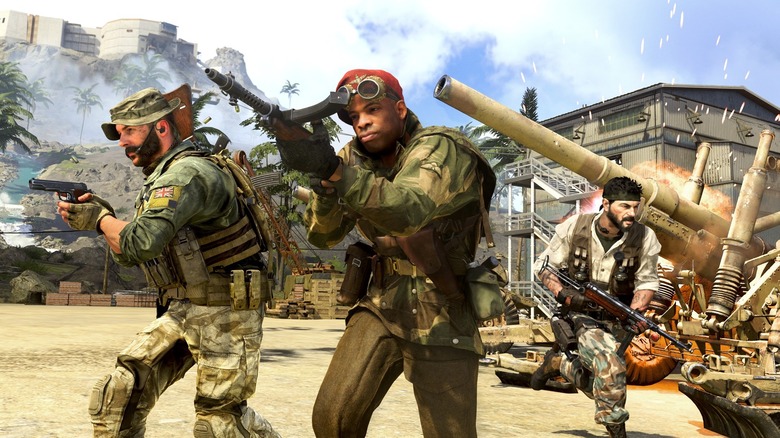 Activision Blizzard
Today brings a bombshell announcement to the media world, as Microsoft, the parent company of Xbox, has announced plans to acquire Activision Blizzard, the gaming company behind massive franchises such as "World of Warcraft" and "Call of Duty." Per Microsoft's announcement, this is set to be the largest acquisition in the company's history, valued at $68.7 billion. This makes the previous purchase they made of Bethesda ("Fallout") for $7.5 billion look like chump change. But this will reposition Xbox as a true titan in the industry, while also raising some serious questions that need to be answered.
Per a blog post from Xbox, Activision Blizzard and Microsoft Gaming will continue to operate independently for now. Once the deal is complete, which is expected to happen sometime between mid-2022 and mid-2023, the Activision Blizzard business will report to Xbox head Phil Spencer as CEO of Microsoft Gaming. Aside from "Halo" and the other franchises in Microsoft's control, Blizzard brings with it titles such as "Overwatch," "Diablo," "Candy Crush," and "StarCraft," in addition to "Call of Duty" and "Warcraft." This is essentially the gaming equivalent of Disney purchasing Fox. It's a huge deal.
I'm on vacation today (lol) but if I were not I would be calling up some antitrust experts because Xbox buying Bethesda and now Activision sure seems like the type of horizontal merging that the DOJ frowns upon

— Jason Schreier (@jasonschreier) January 18, 2022
Now, as Bloomberg journalist Jason Schreiner notes in the above tweet, this deal might have trouble clearing regulatory hurdles. Any deal of this size has a lot of red tape to get through, legally speaking. That could stall things, and force alterations. For example, Disney had to sell a bunch of regional sports networks when it purchased Fox because they already owned ESPN and there were monopoly concerns. Similar concerns could be raised here by the powers that be.
Xbox notes that they plan to make as many Activision Blizzard games available to Xbox Game Pass subscribers as possible. Once the deal closes, future titles from the studio will likely be exclusive to Xbox, meaning that unless you own an Xbox console, or are subscribed to Game Pass on PC, you won't be able to play these games. This is bad news for PlayStation fans.
The Elephant In the Room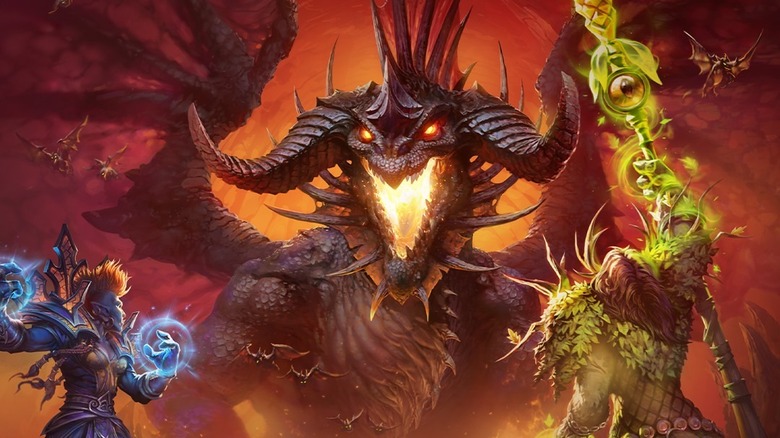 Activision Blizzard
Aside from the flashiness of the announcement, there are some major issues that need to be addressed. Activision Blizzard has come under intense, highly-public scrutiny for its workplace culture in recent months (as summed up well here by Polygon). They are facing multiple lawsuits over gender discrimination and over 1,000 employees signed a letter calling for CEO Bobby Kotick to resign. Kotick has been accused of sexual harassment and assault. Spencer, for his part, had previously stated that he was "disturbed and deeply troubled by the horrific events and actions" of Kotick. At the time, an internal email stated that Microsoft was "evaluating all aspects of our relationship with Activision Blizzard and making ongoing proactive adjustments."
Outright purchasing the company is one way to go about affecting change. While the situation wasn't addressed directly be Spencer in his blog post, he did say the following:
"As a company, Microsoft is committed to our journey for inclusion in every aspect of gaming, among both employees and players. We deeply value individual studio cultures. We also believe that creative success and autonomy go hand-in-hand with treating every person with dignity and respect. We hold all teams, and all leaders, to this commitment."
It seems highly unlikely that a company as big as Microsoft with a brand and reputation to protect would make such a purchase without strongly considering this. Once the deal closes, there will likely be big changes at Activision Blizzard and it would be stunning if Kotick makes it that long. Change on that scale can't happen overnight, but a new owner, especially one like Microsoft, is capable of delivering that change. Still, this will need to be addressed directly by the company and Spencer sooner rather than later.
What Does This Mean for Movie and TV Fans?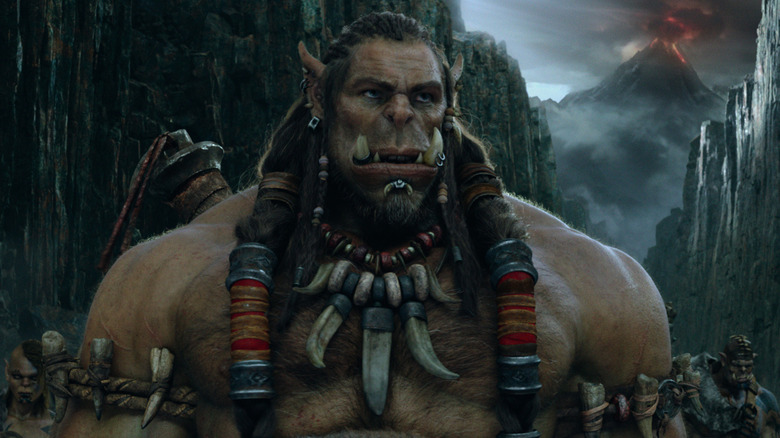 Universal Pictures
Xbox has primarily focused on games, and has been hyper-focused on bolstering Xbox Game Pass, a service that allows gamers to play games as part of a subscription package for a monthly fee, rather than pay for them individually. That said, a purchase this big means cashing in any way possible, and that could mean branching further into the movie and TV business.
Microsoft currently has the "Halo" series coming to Paramount+, but with a stable of franchises as big as "World of Warcraft" and "Call of Duty," one has to imagine Xbox would do well to at least explore movie and TV shows based on these properties. With "The Last of Us" happening at HBO and "Fallout" in the works for Amazon, video games are arguably the next big franchise frontier for Hollywood. This could be a major avenue for the company to explore following the merger.
And let us not forget, while the first "Warcraft" movie flopped in the U.S., it made more than $400 million worldwide. There is an appetite for these franchises. Executed correctly, this could be a whole new avenue for Microsoft and Xbox that could help them make that $68.7 billion purchase worth it in the end.