Cool Stuff: The Simpsons Super7 Action Figure Line Brings In Bartman, Duffman, Krusty And Hank Scorpio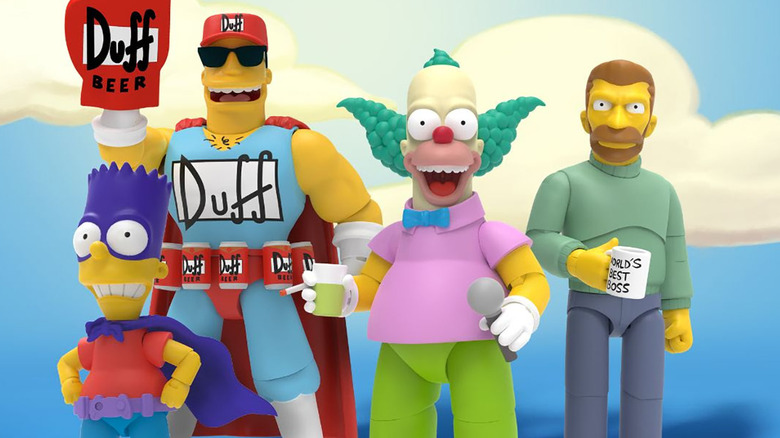 Super7
Super7 launched an amazing new line of "The Simpsons" action figures as part of the ULTIMATES collection. The first round includes Homer Simpsons in space, "Moe" Szyslak, the robot versions of Itchy & Scratchy, and the reviled Poochie. The second wave brings us another collection of fan favorites, including Bart Simpson's superhero alter ego Bartman, the beer mascot Duffman, the depressing TV star Krusty the Clown, and Hank Scorpio, the evil genius and owner of Globex Corporation. They all come with an incredible array of accessories that make them a must-have for any die-hard fans of "The Simpsons," including some lovable animal sidekicks. Check them all out below!
Bartman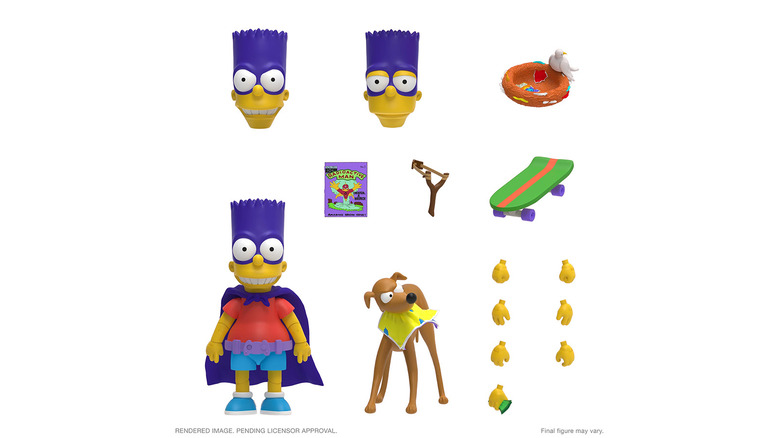 Super7
Everybody do the Bartman! The superhero disguise of the troublemaking member of the Simpsons clan comes with his trusty skateboard, a slingshot a Radioactive Man comic book, and a bonus figure of his loyal canine sidekick, Santa's Little Helper. What are the odds that we'll ever see Bartman joined by his sidekick, Houseboy, AKA Milhouse Van Houten.
Bartman debuted in the episode "Three Men and a Comic Book," as a last minute attempt to get a discount on a comic convention admission price by dressing as a superhero. Unfortunately, this disguise didn't get him a discount, but it did get him a whole line of comic books and appearances in "The Simpsons" video games. 
Duffman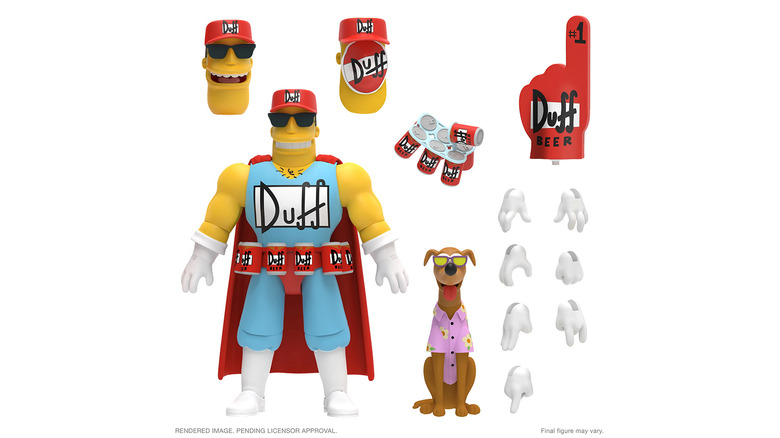 Super7
Are you ready to get Duffed? Another superhero is coming in the second wave of "The Simpsons" action figures from Super7, and that's Duffman. The figure brings the Duff Beer mascot to life with a 7-pack of cold ones, a Duff #1 foam hand, and Santa's Little Helper as Suds McDuff. 
If this action figure somehow starts drinking all the beer in your house, you'll only have yourself to blame. Because you should know by now that Duffman gets carried away with his love of partying. Duffman had a dream once, but life... life is filed with compromises! Oh yeah!
Hank Scorpio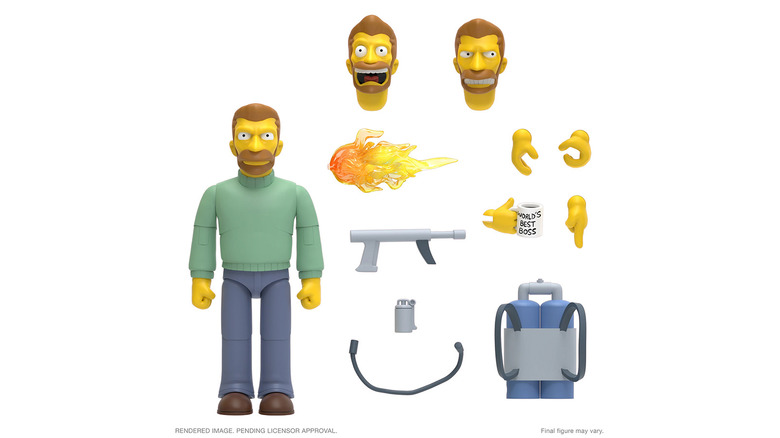 Super7
Hank Scorpio might look like a formidable villain, but he's pretty much the worst. That World's Best Boss mug certainly isn't indicative of his skills as a bad guy, but he's certainly warm and welcoming to the Simpsons when Homer gets a job at a new nuclear power plant. Scorpio comes with that signature mug, a flame-thrower and fuel pack, grenade, and remote control.
This is just one of several characters voiced by the legendary Albert Brooks over the years, and it makes us wish that these figures came with some kind of sound component that played their most memorable quotes, just like the Playmates figures from the early 2000s. 
Krusty the Clown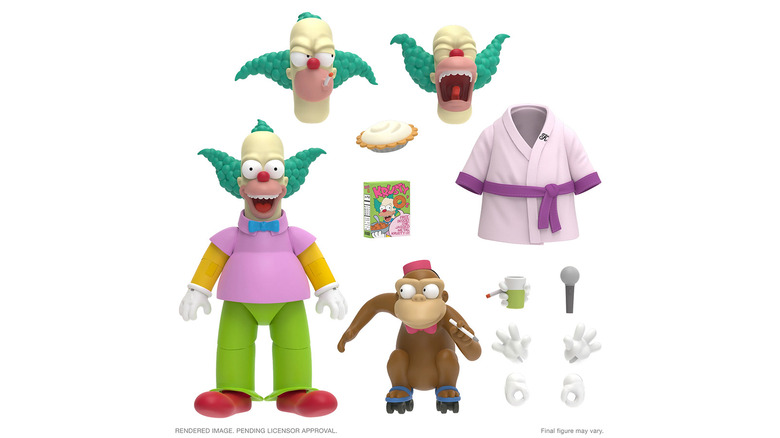 Super7
Finally, get ready for some laughs with everyone's favorite comedian, Krusty the Clown. This figure has a couple incredible interchangeable heads, including one with a cigarette and a frustrated facial expression. Plus, Krusty comes with a box of his trademark cereal, a cream pie, his off-camera robe, and his monkey sidekick Mr. Teeny. There's even an interchangeable hand with both a coffee and cigarette. 
Now that Krusty the Clown has joined the collection, we're hoping that Sideshow Bob isn't far behind. Presumably he'll come with a head that depicts him laughing maniacally, but we'll have to wait and see what happens. 
All the pre-orders for these figures have passed, but you might be able to find them elsewhere online, like Entertainment Earth or Big Bag Toy Store.