Scream Had Multiple Fake Scripts To Keep Those Darn Actors From Spoiling Things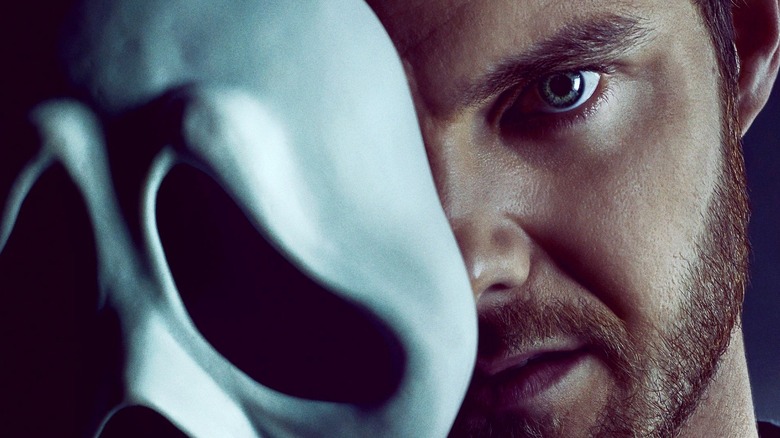 Paramount Pictures
It's not unusual to hear of movies or TV shows going to great lengths to safeguard plot secrets, particularly since Al Gore invented the Internet and made it so easy for things to leak online. Gore was vice president the first time the title "Scream" landed on movie marquees back in 1996, and now here we are again, looking at another film in the same franchise with the same title. The latest "Scream" (which is really "Scream 5") features returning cast members Neve Campbell, Courteney Cox, and David Arquette, along with some new faces — one of them being Jack Quaid.
Quaid made his feature film debut ten years ago in "The Hunger Games," and since then he's appeared as an A&R rep on HBO's "Vinyl" and as one of the Bang Brothers in Steven Soderbergh's "Logan Lucky," among other roles. Yet he's perhaps best known for his star-making turn as Hughie Campbell on Amazon's "The Boys." As the son of Dennis Quaid and Meg Ryan and the nephew of Randy Quaid, he's also got roots in a famous acting family.
So, is Quaid playing a victim or a killer in "Scream" ... or both? It turns out there was some multiple choice going on with the scripts. Speaking to Bloody Disgusting, Quaid explained:
"In terms of my character... especially in the beginning of filming, we all got different scripts. I was never really quite sure what the situation was. In some versions some characters die, in other versions other characters die. In some versions somebody's the killer, in other versions someone else is the killer. It was like a big game of 'Among Us.'"
Ghostface vs. Spoilers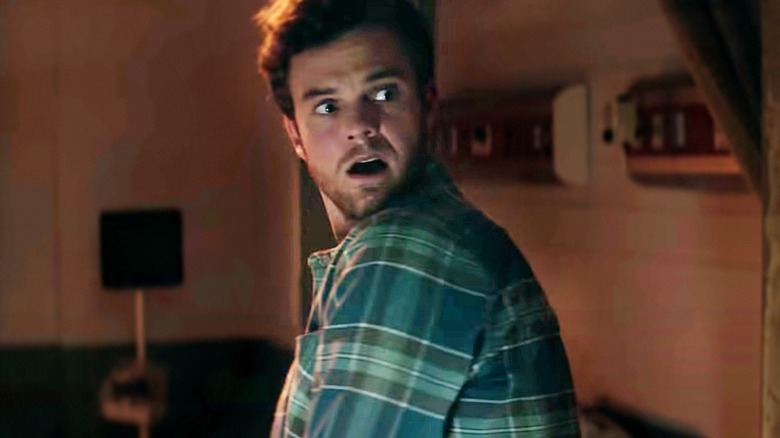 Paramount Pictures
This misdirection on the part of "Scream," even among its actors, has an old precedent in movies like "The Empire Strikes Back," where George Lucas kept a key twist regarding Darth Vader (you know the one) a closely guarded secret from almost everyone — including David Prowse, the actor walking around in Vader's costume on the set all day. Yet it's also in keeping with 21st century pop culture tradition: whether it be ABC's "Lost" shooting multiple coffin scenes, Christopher Nolan making his actors read scripts in locked rooms, or big franchise movies manipulating the footage in their trailers (something we just saw happen with "Spider-Man: No Way Home.")
"Scream" is enough of a horror institution now that it's not surprising to hear it utilizes similar secrecy tactics. The real killer, some might say, is spoilers. Now, if Paramount Pictures could just find some way to prevent the general moviegoing public from being loose-lipped about "Scream" plot points on social media, we'd be all set.
"Scream" is directed by Matt Bettinelli-Olpin and Tyler Gillett, the duo behind "Ready or Not." The movie is in theaters now.