Wolf Like Me Trailer: Isla Fisher Has A Big Secret, Just Try To Guess What It Is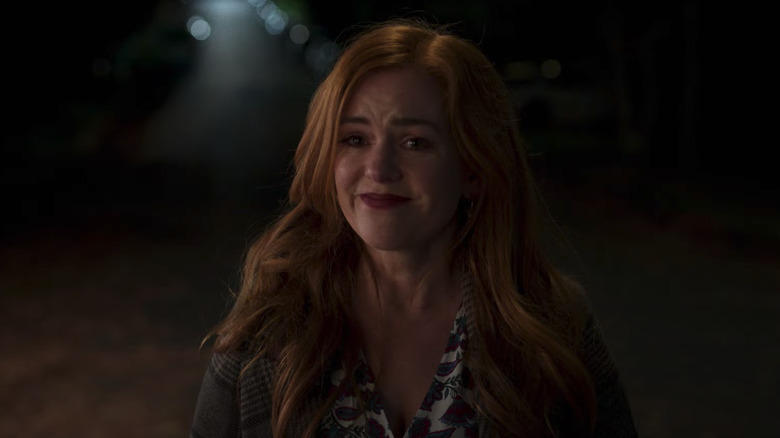 NBC
"Wolf Like Me" is currently streaming on Peacock in the U.S. and Stan in Australia, and oh boy, it's a crazy one! If you missed the first trailer, make sure you watch it to get a sense of what's going on. 
What's going on is that Isla Fisher's ("The Great Gatsby," "Arrested Development") Mary is a wolf, and her life is messy. In the last trailer, we learned that Josh Gad's ("Frozen," "Beauty and the Beast") Gary and his daughter were in a car accident and Mary was the one who hit them. She calms down his little daughter who is having a panic attack, and Mary and Gary start dating. Now, the first trailer made it look like a mystery, but, well, the title pretty much says it all. 
Though at first glance the second trailer seems sort of like a manic-pixie-dream-girl-who-is-also-a-wolf dating story, adding the first one in there gives this show a much more compelling premise. There is a mystery here, and it's not just that she's lupine. (You don't get to use that word in stories that often, and so I tip my hat to you, Isla Fisher.) I can't quite tell from the trailer if she changes with the full moon like a traditional werewolf, or if it's when she's upset about something. Considering that she manages to calm down a panicking child by saying she's been there in the first trailer, that might be it. You see her changing an awful lot and running away, so that's my theory until I watch. 
Nobody's Perfect
"Wolf Like Me" stars Isla Fisher as Mary and Josh Gad as Gary along with Ariel Donoghue, Emma Lung, Anthony Taufa, Jake Ryan, Robyn Nevin, and Nash Edgerton. It was written and directed by Abe Forsythe ("Little Monsters"). It's being produced by Jodi Matterson, Bruna Papandrea, and Steve Hutensky. There are six episodes in the series, which has been described as "genre-bending." 
Here is the official synopsis for "Wolf Like Me":
Everyone brings their own set of baggage to a new relationship. Gary (Josh Gad) and Mary (Isla Fisher) are no different. Gary is an emotional wreck and struggles to provide for his daughter since the death of his wife. Mary has a secret she can't bring herself to share with anyone. The universe brought these two together for a reason, they just need to keep following the signs.
"Wolf Like Me" is now streaming on Peacock in the U.S. and Stan in Australia.