Daily Podcast: Why You Should Watch Peacemaker, And New Quantum Leap, Real Steel, Santa Clause TV Series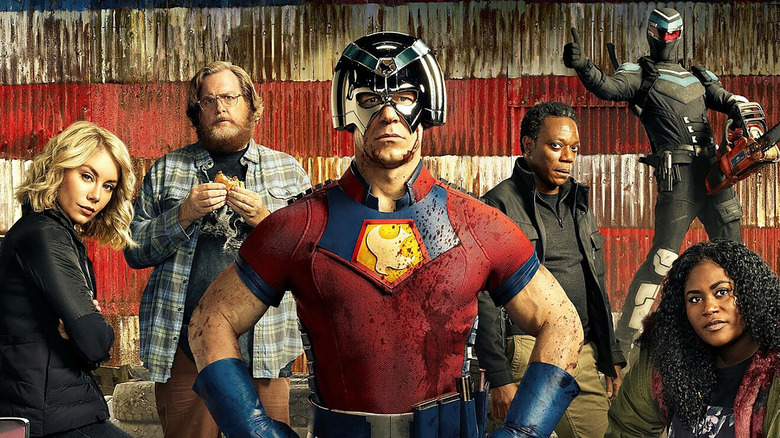 HBO Max
On the January 14, 2022 episode of /Film Daily, /Film editorial director Peter Sciretta is joined by /Film staff writer Danielle Ryan to discuss the latest film and TV news, including new "Quantum Leap," "Real Steel," and "The Santa Clause" sequel series. And In Our Feature Presentation, Danielle is going to try to convince Peter that "Peacemaker" is awesome.
Opening Banter: Welcome Danielle back to the podcast! Since Ben didn't do it, what are Danielle's favorite movies.
In The News:
In Our Feature Presentation: Peacemaker Review: The Suicide Squad Spin-Off May Be James Gunn's Vulgar, Violent Masterpiece
Danielle is going to convince Peter about the greatness of Peacemaker

Peter explains why he wasn't excited

Danielle's Review

The greatest creative achievement Gunn has ever made

Where is this set? What is it about?

Funny but also a heartbreaking exploration of heavy themes
Also mentioned:
All the other stuff you need to know:
You can find more about all the stories we mentioned on today's show at slashfilm.com, and linked inside the show notes.
/Film Daily is published every weekday, bringing you the most exciting news from the world of movies and television as well as deeper dives into the great features from slashfilm.com.

You can subscribe to /Film Daily on Apple Podcasts, Google Podcasts, Overcast, Spotify and all the popular podcast apps (RSS).

Send your feedback, questions, comments and concerns to us at peter@slashfilm.com. Please leave your name and general geographic location in case we mention the e-mail on the air.

Please rate and review the podcast on Apple Podcasts, tell your friends and spread the word!

Thanks to Sam Hume for our logo.