The Predator Copyright Dispute Has Been Resolved And No Skulls Were Collected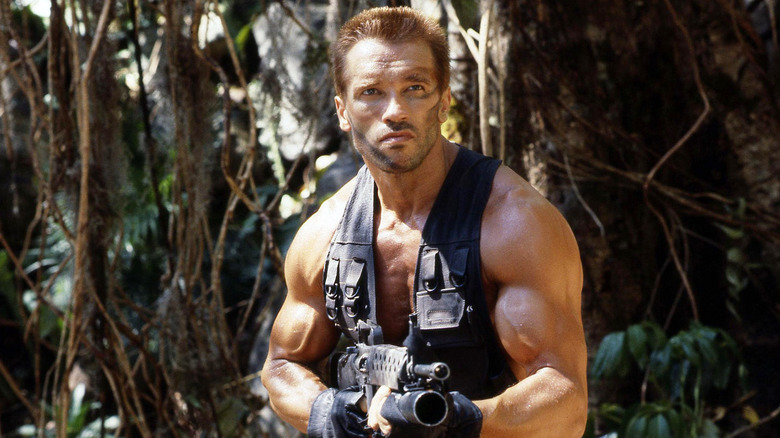 20th Century Studios
Disney and 20th Century Studios have avoided a potential bloodbath over the original "Predator" movie — something that would no doubt disappoint the titular alien hunter. The studios have agreed to a confidential settlement with John and James Thomas, who penned the spec script "Hunter" that eventually gave rise to the 1987 sci-fi action/horror classic, after the brothers filed a lawsuit last year, alleging that 20th Century Studios had wrongly denied their bid to reclaim the rights to their screenplay.
For those who could use a refresher on the often-confusing world of copyright law: under the U.S. Copyright Act, creators can regain ownership of their work after a certain amount of time has passed — usually 35 years for works that date back to the 1980s — since they transferred those rights to another party (be it a studio or producer). This is also why there's been an uptick in court cases involving studios trying to hold onto the rights to popular '80s titles of late, like the much-publicized legal battle over "Friday the 13th."
According to THR, the Thomas brothers asserted that new "Predator" projects would require a license from them, allowing them to "at long last, participate in the financial rewards of their creation." They also emphasized that they wrote their "Hunter" script on spec with no assurance of additional financial compensation. (For context: when a work is "made for hire," then copyright law dictates the creator's employer, in this case 20th Century Studios, is its legal author.) 20th Century Studios quickly fired back with a lawsuit of its own, claiming the Thomases were attempting to prematurely end its rights to the "Predator" IP. Both parties have since dropped their lawsuits after reaching a deal out of court.
If It Bleeds Cash, We Can Kill It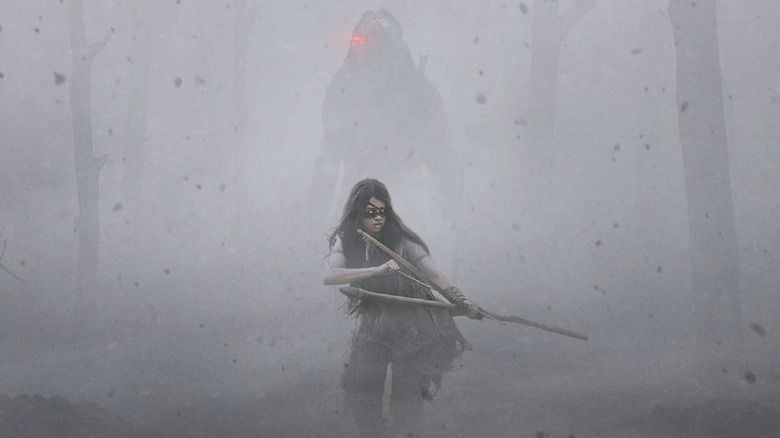 20th Century Studios
It's of little surprise that Disney and 20th Century Studios would move swiftly to quash this "Predator" lawsuit, seeing as the studios are in the middle of trying to rejuvenate the franchise. After the critical and financial disappointment of 2018's "The Predator," the film series is going back in time with "Prey," a movie set "in the world of the Comanche Nation 300 years ago," as its synopsis puts it. Amber Midthunder ("Legion") stars as Naru, a skilled Comanche warrior who finds herself in an unexpected battle to protect her tribe when a Predator finds its way to Earth, itching for a fight with a worthy opponent.
Dan Trachtenberg directed "Prey" from a script by Patrick Aison ("Tom Clancy's Jack Ryan"), making this the first movie he's called the shots on since his critically acclaimed feature-length debut on 2016's "10 Cloverfield Lane." (He's kept busy helming episodes of shows like "Black Mirror" and "The Boys" in the meantime.) There are some intriguing parallels between the two films, from their female leads to the way they act as original genre movies outside of their link to a larger property. That bodes well for "Prey," even if Disney's decision to send the prequel directly to streaming has, understandably, left some "Predator" fans grumbling.
"Prey" will premiere on Hulu in the U.S. and on Star internationally in summer 2022.