The Book Of Boba Fett Just Added A Fantastic Character Actor To The Star Wars Franchise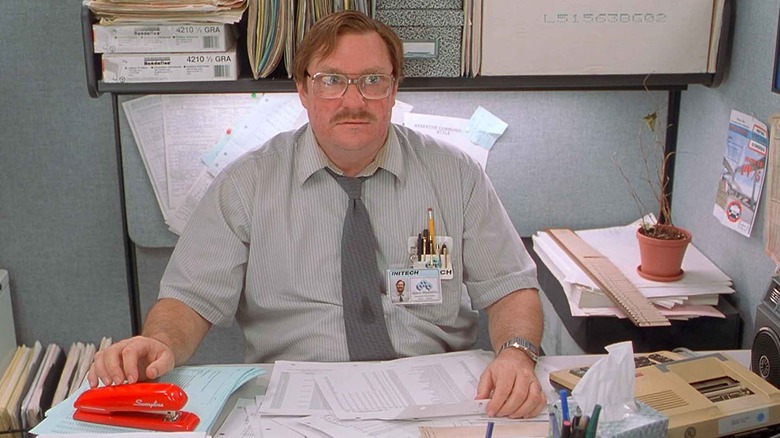 20th Century Studios
Maybe Boba took his stapler... 
The "Star Wars" television shows have cast loads of great character and voice actors, including Matt Berry, Phil LaMarr, Amy Sedaris, Richard Ayoade, and more. Now "The Book of Boba Fett" has added another incredible character to the galaxy far, far away: Stephen Root! Root, perhaps best known for playing the nebbish Milton in "Office Space," played a water-monger named Lortha Peel, petitioning Fett (Temuera Morrison) at Jabba's former palace. If you were pointing at your TV like Leonardo DiCaprio in "Once Upon A Time in Hollywood," don't worry, you weren't alone. 
Root has a fantastically long and varied career, with over 260 acting credits listed on his IMDb page. He's one of those character actors that everyone recognizes but many don't remember the name of, and it's time you learned. Let's take a look at why Root rules, and this casting is a cause for celebration. 
"Hey, I Know That Guy!"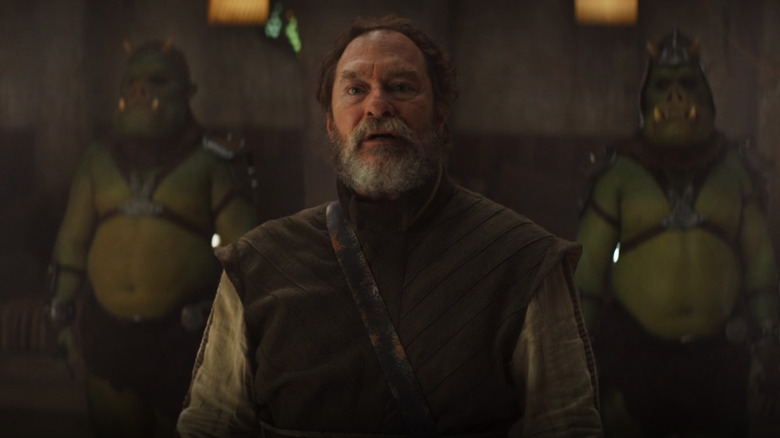 Lucasfilm
Root is one seriously talented character actor. Over the years, he's done just a little bit of everything. He's the voice of the Hill family's bumbling neighbor Bill Dautereve on the long-running Fox animated series "King of the Hill." He's absolutely heartbreaking as Fuches the hitman handler for Bill Hader's Barry on "Barry." His live-action TV credits include recurring roles on "Boardwalk Empire," "Justified," and "The Man in the High Castle." He's done loads of voice work for animated series, including kids fare like "Adventure Time" and "Dreamworks Dragons" and more adult shows like "Bojack Horseman" and "American Dad." His film career has been equally varied, ranging from goofy comedies like "Dodgeball: An Underdog Story" to Joel Coen's "The Tragedy of Macbeth." This man has range, folks! He's Emmy-nominated and absolutely brilliant, and now he's part of the "Star Wars" universe. 
While Root's scene in episode 3 of "The Book of Boba Fett" is all too brief, there's potential that he could return. After all, he is one of Lord Fett's loyal subjects, and he doesn't seem like the kind of guy to just let his petition slide without getting answers. His character may seem like a basic water monger, but maybe there will be a citizen uprising or something. Root has rough-and-tumble scruffy nerfherder energy in his brief interaction with Fett, and I loved every second of it. His outfit and salt-and-pepper beard give me memories of Ser Davos Seaworth, the best character in all of "Game of Thrones," so that alone has me sold on this character. 
Hopefully we get more Root next Wednesday on Chapter 4 of "The Book of Boba Fett." If not, I'm just going to assume he went to planet Swingline about a new stapler.