Superhero Bits: Kevin Smith's Ben Affleck Superman Movie, The Peacemaker Playlist & More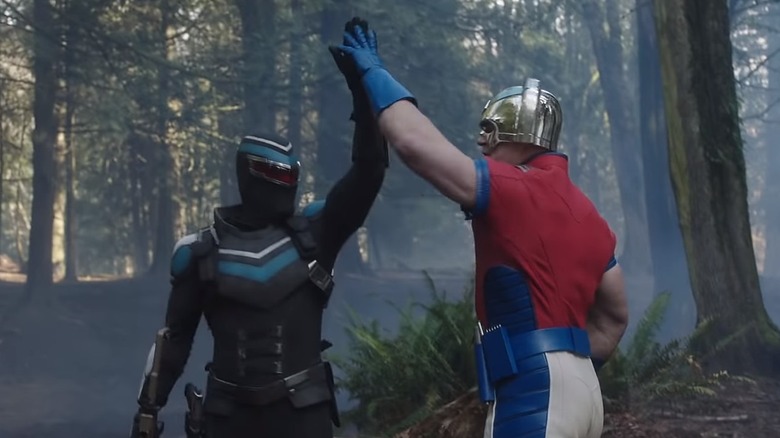 HBO Max
(Superhero Bits is a collection of stories, updates, and videos about anything and everything inspired by the comics of Marvel, DC, and more. For comic book movies, TV shows, merchandise, events, and whatever catches our eye, this is the place to find anything that falls through the cracks.)
In this edition of Superhero Bits:
Several new "Peacemaker" featurettes
Want to see Denzel Washington in the MCU?

Kevin Smith on Ben Affleck as Superman

"Doctor Strange" director is still game to return to the MCU
Another New Naomi Trailer
The CW is bringing a new DC show to the air this week with "Naomi," with the series is set to premiere tomorrow, January 11. To the surprise of no one, this has resulted in a big marketing push. Today brings another new trailer for the show, which comes from Ava DuVernay ("When They See Us"). Be sure to check it out for yourself above and tune in tomorrow when the show debuts.
McFarlane Toys The Dark Knight Returns Action Figures
The folks at McFarlane Toys have a new two-pack of interest to DC fans, particularly those who like Batman and/or Superman in Frank Miller's "The Dark Knight Returns." As pictured above, the company has a new DC Multiverse two-pack inspired by the iconic comic (not so much Zack Snyder's movie) that is set to arrive in March 2022. The pack is available for pre-order now at various retailers and runs for $39.99. Those interested can find full details over at Toy Ark.
Denzel Washington In the MCU? Michael B. Jordan Has a Plan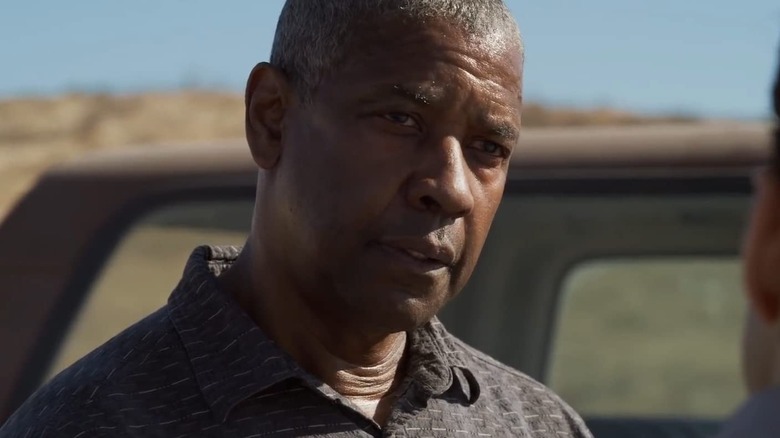 Warner Bros.
Denzel Washington is, without question, one of our finest living actors. He doesn't need to join the Marvel Cinematic Universe, but it sure as hell would be neat to see what he could bring to Marvel Studios. "Black Panther" star Michael B. Jordan thinks so too, and in a recent interview with IMDb, Jordan explained that he actually has an idea for how to bring Washington into that universe after being asked about it. Jordan said:
"I actually got some things in mind... I think I got some ideas for that, yeah, that'd be cool. After I finish Creed III, after I finish that project, then my mind can wander onto other creative things."
Washington, for his part, jokingly replied, "You better hurry." Someone better get Kevin Feige on the phone!
Chukwudi Iwuji Reacts To Silver Surfer Casting Rumors
Chukwudi Iwuji is currently promoting "Peacemaker," James Gunn's new DC series for HBO Max that debuts this week. But the actor is also among the new cast members in "Guardians of the Galaxy Vol. 3," which has led to speculation as to who he might be playing. One popular rumor/theory is that he is none other than Silver Surfer. Now, in the above interview with The Movie Dweeb, Iwuji weighed in on the topic saying the following:
"I saw those [rumors] recently, I've seen that. I saw Silver Surfer, I saw Nova, I've seen [many]. For me to wrap my head around the fact that I am the subject of speculation around the Internet is kind of fun. But I have to stay mum, I can't tell you. I'd love to"
So there we have it. Silence for now. Place your bets, please.
James Gunn Shares Official Peacemaker Playlist
Speaking of "Peacemaker," series creator and director James Gunn has shared the official playlist for the DC series on Spotify. Much like the "Guardians of the Galaxy" movies or "The Suicide Squad," Gunn took time to personally craft the soundtrack that is embedded within this show. The playlist currently covers the first three episodes, but Gunn explains that it will be updated as new episodes of the show are released each week. 
Kevin Smith Discusses Failed Ben Affleck Superman Movie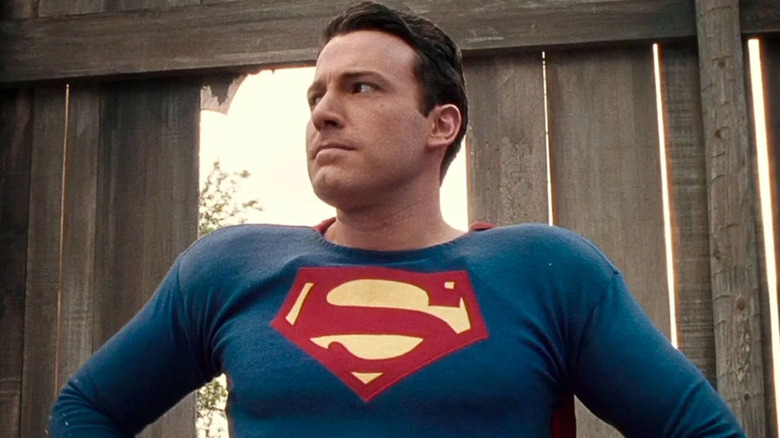 Miramax
"Clerks" director Kevin Smith has talked a lot over the years about his "Superman" script, titled "Superman Lives," that never ended up getting made. It sat in development hell at Warner Bros for years with Tim Burton eyed to direct and Nicolas Cage attached to star. But as Smith explained to Yahoo, his original idea was to have none other than Ben Affleck, who eventually became Batman in "Batman v Superman: Dawn of Justice," take on the role.
"I was writing it for Affleck. Ben was heating up. Like he was there. I think he'd been hired for 'Armageddon.' Affleck, he's a f*****g giant, like he's built like a superhero, built like a giant action figure, particularly with the height. And then he puts on the muscles there too. So in my head and heart, it was always Ben and Michael Rooker."
This is a fascinating bit of alternate history to consider, but it will only ever exist in the land of curiosity. Instead, we got Henry Cavill's Superman in "Man of Steel," who would duke it out with Batfleck in Zack Snyder's vision of the DC universe. However, Ben Affleck did end up (sort of) playing Superman anyway.
The Black Adam Movie Villain Revealed?
While much remains uncertain at this point, Dwayne Johnson's long-awaited "Black Adam" movie is due in theaters this year, and we'll probably be getting an actual trailer sooner rather than later. But with the movie firmly in the pipeline, tie-in products are well underway. As such, as we can see in the above tweet, it seems the movie's villain may have been revealed, thanks to McFarlane Toys, and that villain would be none other than Sabbac. The half-demon baddie (depending on the version of the character) dates back to 1943. As for who would be playing the character, if this is indeed accurate? We shall have to wait and see, though Marwan Kenzari ("Aladdin") is rumored to be playing a villain in the film, so let the speculation begin.
New Peacemaker Character Featurettes
Lastly, we have not one but three new featurettes for "Peacemaker," all of which highlight one of the characters set to appear in the show alongside John Cena's titular character. The first one (above) focuses on Danielle Brooks as Adebayo, a new addition to this corner of the DC universe. We also have one for another costumed "hero" in the form of Vigilante (below), played by Freddie Stroma.
As for returning characters, the last of these featurettes focuses on Steve Agee's Economos, who we got to know in "The Suicide Squad" as part of Amanda Waller's team, seen controlling Task Force X behind the scenes.
"Peacemaker" arrives on HBO Max with its first three episodes on January 13.