Daily Podcast: Looking Back On One Of The Most Interesting Star Wars Novels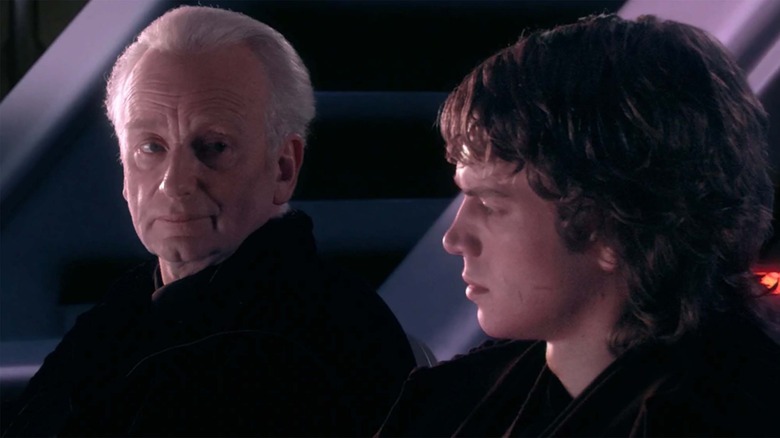 Lucasfilm
On the January 10, 2022 episode of /Film Daily, /Film editorial director Peter Sciretta is joined by /Film news writer Ryan Scott to discuss the 10 year anniversary of "Star Wars: Darth Plagueis."
Opening Banter:
In Our Feature Presentation: Star Wars And James Luceno's Tragedy Of Darth Plagueis The Wise, 10 Years Later
Star Wars For Dummies: Who was Darth Plagueis in Revenge of the Sith

Meme

What did Plagueis mean to Ryan

The behind the scenes of writing a piece like this.

How did the book come about?

Cheating Death

Midi-chlorians being so important – "Midi-chlorians provided me with a means of grounding Plagueis' search to obtain mastery over life and death – as those terms apply to both the light and dark sides of the Force. I didn't want to rely on magic or psychic ability, so opted for an approach closer to 'Frankenstein' than, say, 'Doctor Strange.'"

The vagueness of Anakin's parents

Will any of it ever be more than Legends?
Also mentioned:
All the other stuff you need to know:
You can find more about all the stories we mentioned on today's show at slashfilm.com, and linked inside the show notes.
/Film Daily is published every weekday, bringing you the most exciting news from the world of movies and television as well as deeper dives into the great features from slashfilm.com.

You can subscribe to /Film Daily on Apple Podcasts, Google Podcasts, Overcast, Spotify and all the popular podcast apps (RSS).

Send your feedback, questions, comments and concerns to us at peter@slashfilm.com. Please leave your name and general geographic location in case we mention the e-mail on the air.

Please rate and review the podcast on Apple Podcasts, tell your friends and spread the word!

Thanks to Sam Hume for our logo.