Jackass Forever Final Trailer: Do Not Try This At Home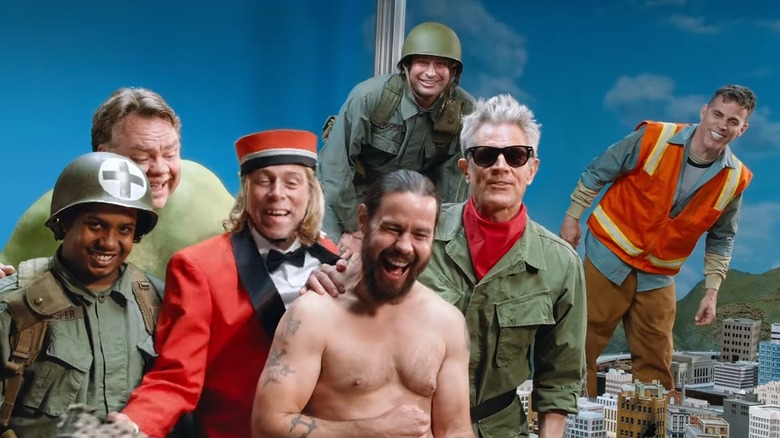 Paramount Pictures
It's time to celebrate like it's 2002 because a brand new (and final!) trailer for "Jackass Forever" is here. Despite the threat of omicron, with some theaters around the world once again closing down, Paramount Pictures is pressing forward with the release of the fourth installment in the franchise after delaying it out of 2021. It appears that it will be worth the wait, as the trailer promises Johnny Knoxville and the gang are going to get into some of the "gnarliest s*** ever" this time around. If I may comment on that for a second: Absolutely f*** yes.
Jackass Forever Final Trailer
The trailer opens with some voiceover ominously setting up various gags and stunts from the upcoming movie, the first to feature the main cast since 2010's "Jackass 3D." It also has fun with the fact that we have been waiting a long time for this movie, and then promising it will all be worth it. We then get into the meatier part of the footage, which sees the likes of Knoxville, Steve-O, and other familiar faces, as well as some brand new ones, doing a ton of crazy nonsense, which is exactly what fans such as myself want to see. Treadmills. Canons. Bulls. We've got it all, folks. This looks like "Jackass" through and through, only with a slightly older cast.
The Boys Are Back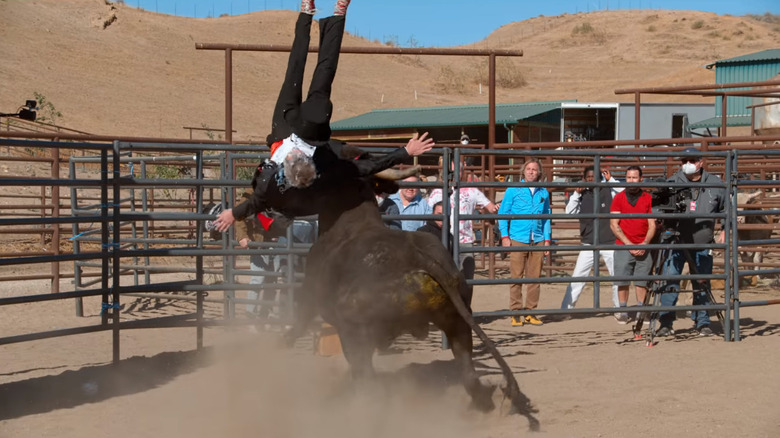 Paramount Pictures
For a certain brand of individual that grew up at just the right time in the early 2000s, there is nothing quite like "Jackass," and any attempts to replicate it, particularly in the YouTube era, have fallen woefully short. There is something about the earnest nature of these guys doing such unbelievably dangerous (and often crass) stuff for our enjoyment that is truly its own brand of enjoyment for those who dig this sort of thing. Plus, these movies have performed incredibly well commercially in the past and cinema could use every boost it could get right now, especially from non-superhero movies.
Jeff Tremaine, who directed the previous installments in the series, as well as "Bad Grandpa," has returned to the helm. The cast also includes returning members Chris Pontius, Dave England, Wee Man, Danger Ehren, and Preston Lacy. Unfortunately, the filmmakers and Bam Margera ran into issues during production and he will not be reuniting with the crew this time around.
"Jackass Forever" is set to hit theaters on February 4.
Celebrating the joy of being back together with your best friends and a perfectly executed shot to the dingdong, the original jackass crew return for another round of hilarious, wildly absurd, and often dangerous displays of comedy with a little help from some exciting new cast. Johnny and the team push the envelope even further on February 4 in jackass forever.