The Morning Watch: Ghostbusters: Afterlife Easter Eggs, The Cinematography Of West Side Story & More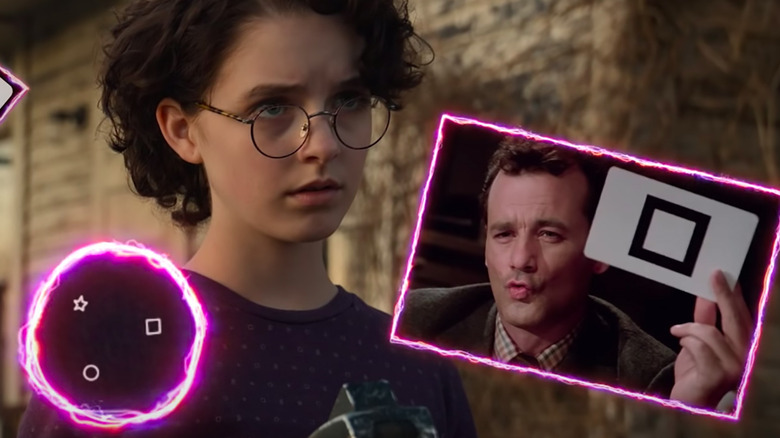 Sony Pictures
(The Morning Watch is a recurring feature that highlights a handful of noteworthy videos from around the web. They could be video essays, fan-made productions, featurettes, short films, hilarious sketches, or just anything that has to do with our favorite movies and TV shows.)
In this edition, take a look at just some of the many Easter eggs that you'll find revealed in the special features of the home video release of "Ghostbusters: Afterlife." Plus, go behind the scenes of Steven Spielberg's "West Side Story" and see how the cinematography brings the big screen musical remake to life. And finally, flashback to "Star Wars: Return of the Jedi" and learn some surprising facts that you might not know about the production.
Ghostbusters: Afterlife Easter Eggs
First up, "Ghostbusters: Afterlife" is now available to buy on digital, which means fans can now check out the special features that reveal the dozens of Easter eggs that reference "Ghostbusters" and "Ghostbusters II" throughout the movie. There are tons of little details, and there's no way any fan out there caught all of them just by seeing the movie in theaters. For example, I may never have noticed the little shapes on Phoebe's shirt matching those on the ESP test cards that Bill Murray uses in the original movie.
The Cinematography of West Side Story
Next, even though "West Side Story" didn't make a huge dent at the box office, it's still an experience that is wholly worth experiencing on the big screen. If you don't believe us, just take a closer look at Janusz Kaminski's cinematography that brings the vibrant musical to life in spectacular fashion in this featurette from 20th Century Studios. Listen as director Steven Spielberg talks about his approach to the movie and what he wanted to convey with how it was shot.
Return of the Jedi: All the Facts
Finally, in a new edition of "All the Facts" from Disney+, find out some details about the production of "Star Wars: Return of the Jedi." Find out where 1138 appears in the film as a reference to George Lucas' early film "THX 1138," learn about the creation of the Sarlacc pit, and discover the surprising process behind unfreezing Han Solo from carbonite, which included a foam face of Harrison Ford.