Here's When You Can Watch Resident Evil: Welcome To Raccoon City At Home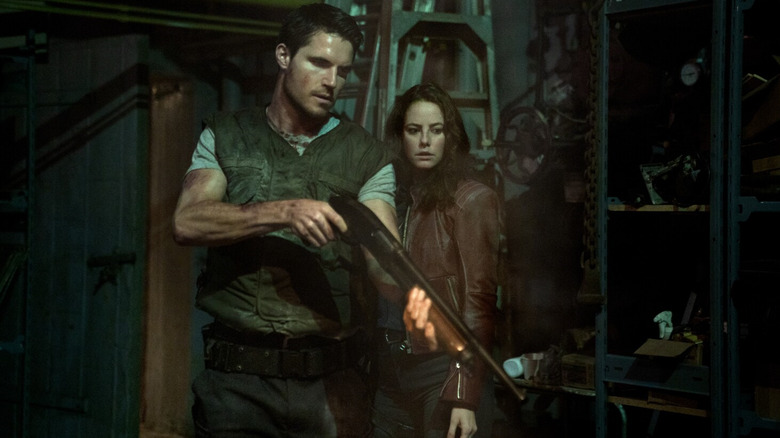 Sony Pictures
A deadly organism breaks out of a corporate lab and dooms us all — the cinematic horror universe established by Paul W.S. Anderson keeps mutating like a persistent virus, and the latest variant is ready to invade your home. After a theatrical release in November of last year netting a worldwide total of $31.8 million, Johannes Roberts' "Resident Evil: Welcome to Raccoon City" feature will finally be available for home viewing. 
The movie, from Sony Pictures Releasing, fell victim to the pandemic and its effect on the box office, getting delayed from its original U.S. release dates of September 3 and 9, 2021. The studio has stayed away from the approach of its competitors, opting for theatrical release windows over day-and-date streaming. Its other horror-centric release, "Don't Breathe 2," received similar treatment with an August 13 theatrical release before heading to digital on October 10 and physical media on October 26. 
Now, the zombie franchise reboot became available on video-on-demand on December 21, a movie /Film's Chris Evangelista took to task for "the type of thinking that's ruining modern Hollywood blockbusters."
Resident Evil: Welcome to Raccoon City Is Available To Rent Now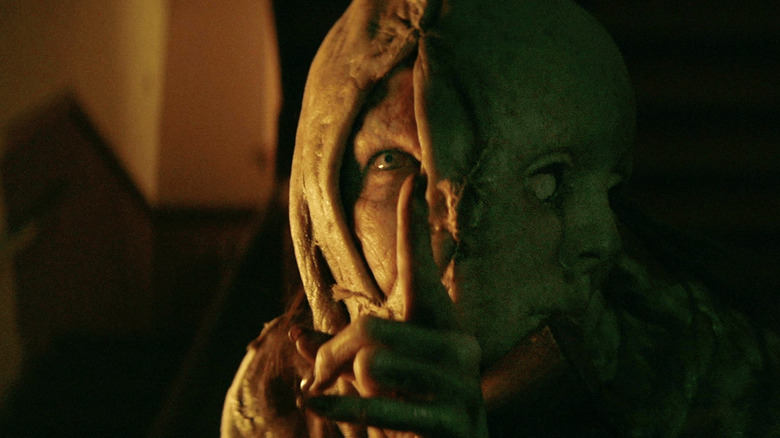 Sony Pictures
While the latest iteration of "Resident Evil" isn't available on any streaming platforms yet, the movie is accessible to rent on all of your favorite digital services for $19.99. This is the seventh live-action entry in the franchise, loosely based on the video games of the same name. It's helmed by writer-director Johannes Roberts, who flipped Bryan Bertino's dark home invasion horror "The Strangers" on its head with the stylistic sequel "The Strangers: Prey at Night," and purports to launch a new universe using the plot and characters from Capcom's games as a springboard. Last year, writer-director Roberts talked about staying true to the games for the 2021 feature, telling ComicBook that "we'll put in loads of Easter eggs and stuff, but we don't need to be identical."
Here's the synopsis:
Once the booming home of pharmaceutical giant Umbrella Corporation, Raccoon City is now a dying Midwestern town. The company's exodus left the city a wasteland ... with great evil brewing below the surface. When that evil is unleashed, the townspeople are forever ... changed ... and a small group of survivors must work together to uncover the truth behind Umbrella and make it through the night.
Kaya Scodelario ("Crawl") stars as Claire Redfield alongside Hannah John-Kamen ("Ant-Man and the Wasp"), Robbie Amell ("Upload"), Tom Hopper ("The Umbrella Academy"), Avan Jogia ("Zombieland: Double Tap"), and Neal McDonough ("Yellowstone"). As a cherry on top, Donal Logue ("Sons of Anarchy") is playing crooked cop Chief Irons, known in the earlier games to have accepted bribes by the Umbrella Corporation to cover up the T-virus outbreak in the Arklay laboratories.