This DC Actor Was Cast Eight Years Ago, But You Haven't Seen His Movie Yet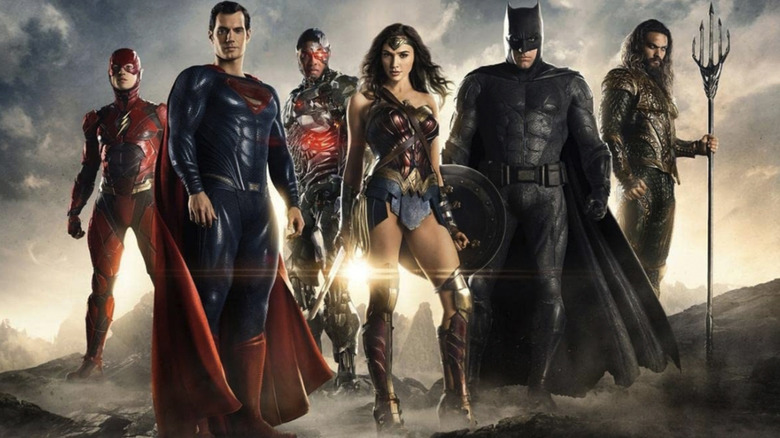 DC/Warner Bros.
Ben Affleck, Henry Cavill, Gal Gadot, and Jason Momoa have all become synonymous with the DC Extended Universe and have appeared in numerous films as the heroes Batman, Superman, Wonder Woman, and Aquaman, respectively. Over the past several years, we've seen them don superhero suits and march (or fly) into battle to save lives against some significant DC antagonists. But there's one actor who was cast to play an iconic DC antagonist way back in 2014 ... and audiences still haven't seen him on screen in character yet.
It's A Bird, It's A Plane, It's Dwayne Johnson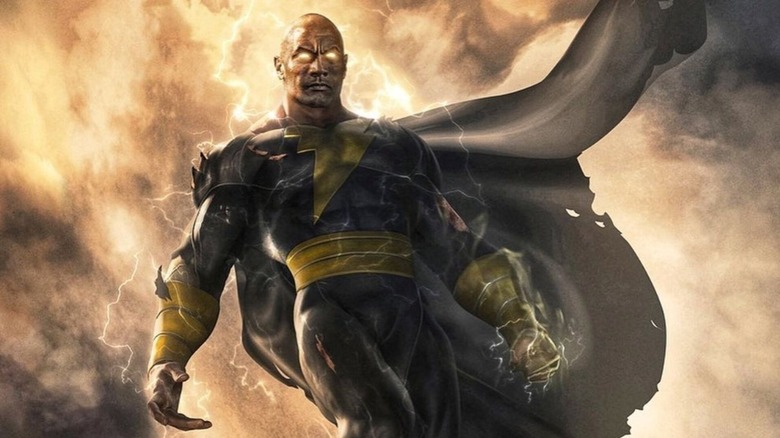 DC/ Warner Bros.
Former WWE wrestler-turned-actor Dwayne Johnson is set to play Black Adam (also known as Teth-Adam in the comic books), the mighty anti-hero from the fictional country of Kahndaq who was granted powers thousands of years ago by the wizard Shazam. Though the actor officially signed on for the role in 2014, he has been attached to the project since the late 2000s.
Initially, Johnson was approached to play Captain Marvel in the live-action "Shazam!" film, but the actor was drawn towards Black Adam and how the character blurred the line between being a hero and a villain. The character believes in an eye for an eye mentality and will do anything to protect his family, so while Black Adam exhibits some conventional heroic attributes, he is also predisposed to embracing revenge. At the time, fans were also excited to see Johnson take on a challenging role as the popular anti-hero, which further propelled the actor to take the part.
Development on the feature film was placed on hold in 2009, and commenced again in 2014 when DC and Warner Bros. began devising a new slate of superhero films for the DCEU, their shared cinematic superhero universe. Johnson was briefly unsure whether to take on the mantle of Captain Marvel or Black Adam, but ultimately proceeded with the latter.
DC was evidently concerned Dwayne Johnson would be shedding his familiar stalwart image to play a villain and would be a supporting character in "Shazam!" instead of leading a film of his own. So it was determined that "Shazam!" and "Black Adam" would be two independent movies, and each would focus on the titular characters. Zachary Levi portrayed Shazam, and Johnson's film was put on hold — until filming began in April 2021.
Since "Black Adam" is now finally in post-production, it is likely that we will see Johnson's iteration of the antagonist in several films to come. Despite being cast in 2014, Johnson has had to wait eight years to get his own film.
The Justice Society Is Coming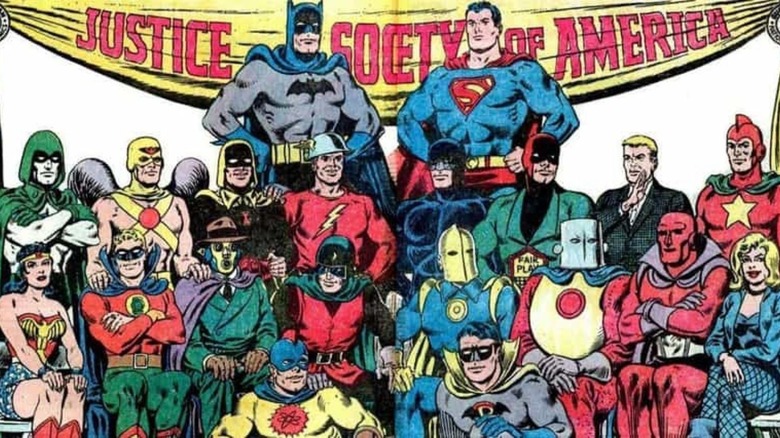 DC/ Warner Bros.
"Black Adam" will feature multiple DC Comics characters for the first time on the big screen, including the members of the Justice Society, a team of superheroes that came together to stop the anti-hero when he was freed after being imprisoned for 5,000 years. Pierce Brosnan will be seen as Doctor Fate, Aldis Hodge is Hawkman, Noah Centineo is Atom Smasher, and Quintessa Swindell will play Cyclone.
"Jungle Cruise" director Jaume Collet-Serra is helming the film, which, as Johnson likes to say, is about to change the hierarchy of power in the DC universe. Apart from the casting information, most of the film's details are still shrouded in secrecy, but in 2020,  word came out that "The Old Guard" actor Marwan Kenzari had been cast as the villain – although his exact role remains a secret as of this writing. (There are unconfirmed rumors suggesting he might be playing Ishmael Gregor, AKA Sabbac.) Kenzari is also known for his role in the live-action "Aladdin" movie, where he played Jafar (or should I say, Hot Jafar?), the evil wizard and Royal Vizier of Agrabah.
After an extremely long development period, "Black Adam" will finally hit theaters on July 29, 2022.