These Were Netflix's Most Watched Movies Last Week - Which Should You Check Out?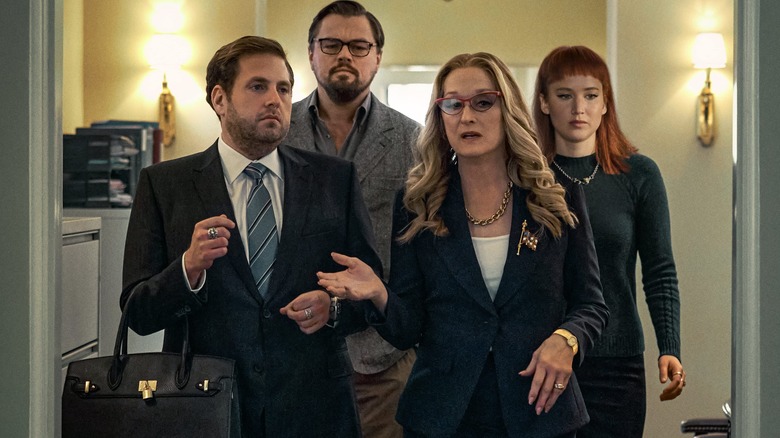 Netflix
The holiday season is in the rearview, and the Netflix top 10 has been given a mild shakeup. All of the Christmas movies have been kicked off the list and replaced with new-to-the-Netflix-lineup films, but the typical rules of what winds up on the top 10 list are still holding strong. We as humans really are a predictable bunch of animals, huh? The only film this week that exists as an outlier is "Death to 2021," the sequel to "Death to 2020," the British mockumentary that also serves as a year in review. Considering how meaningless time feels these days, I can definitely see the fun that could be had revisiting all of the dreadful and delightful moments of 2021. Then again, I also lived through the year and miraculously survived, so I'd rather keep that experience behind me, thankyouverymuch.
As for the rest of the lineup, we've got three major categories this week: feel-good features, the evergreen thriller, and the popular films that just won't die. Seriously, one of the films on the top 10 list week has been hanging on for 8 weeks in a row, which makes me believe that everyone on the planet has seen this one at least once, or maybe there's someone out there trying to give the "I Watched 'Bee Movie' 357 Times" mom a run for her money. Let's explore the top 10 and figure out which films deserve to be on top, and which titles are leaving me concerned for my fellow Americans' viewing habits.
The Feel Good Features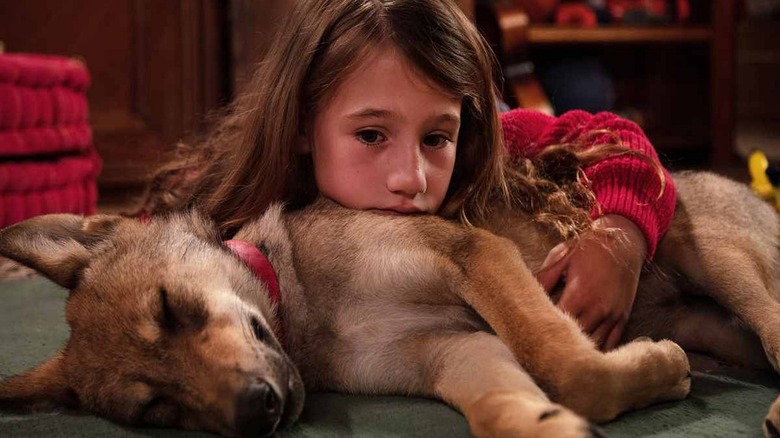 Netflix
It's always exciting when a foreign-language film ends up on the top 10 list, and this week brings us "Vicky and Her Mystery," a French film about a widower named Stéphane who moves to the mountains with 8-year-old daughter Vicky, who has stopped talking due to the traumatic loss of her mother. One day, Vicky discovers a puppy she decides to keep in secret that she names Mystery, but unbeknownst to her, Mystery is actually a Wolf pup. As far as feel good films go, this is definitely the one to seek out. Plus, wolf pups are cute as hell.
Now in its fourth week on the top 10 list, the Christian film "The Shack" is still here, because people apparently really want to watch movies about having a crisis of faith after a tragedy and receiving letters from God. If this is your thing, more power to you, but my interest lies in a film like another feel good feature, "Journey 2: The Mysterious Island" because I'm an insufferable mark for anything featuring Dwayne Johnson. Throw Josh Hutcherson, Vanessa Hudgens, Luis Guzman, Michael Caine, and Kristin Davis into the mix? Yeah. I'm tuning in no matter how corny it might be.
The Thrillers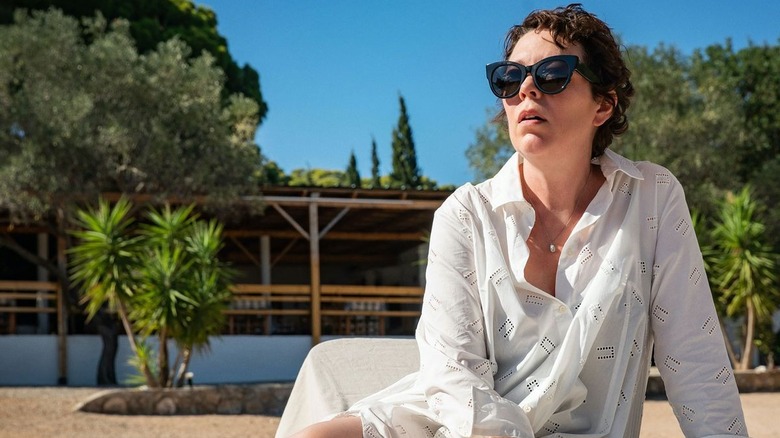 Netflix
Look, I was not thrilled last week when I saw that Spike Lee's remake of Park Chan-wook's "Oldboy" made the Netflix top 10 list, and I'm even less thrilled that it managed to stick around for a second week. I know the original isn't super easy to find, but do yourself a favor and track it down. You'll thank me later. Continuing its journey on the list is "The Unforgivable," now in its fourth week on the top 10. The vice grip Sandra Bullock continues to have over Netflix viewers is immeasurable. Between this and "Bird Box," she's like a license to print streaming money.
The new addition to the thriller category is also the directorial debut of Maggie Gyllenhaal, the psychological thriller, "The Lost Daughter." Starring Oscar-winner Olivia Colman, "The Lost Daughter" is about a woman who becomes obsessed with a young mother and her daughter, overwhelmed by her own memories of the horror, confusion, nerves, and panic of becoming a mother herself. The film is receiving mixed reviews from critics, but if you ask me, this is a fantastic debut from Gyllenhaal and Colman is absolutely mesmerizing. It's a bummer that so many people can't empathize with the nuanced complications of motherhood, but a solid movie that's absolutely worth the watch.
The Films That Won't Die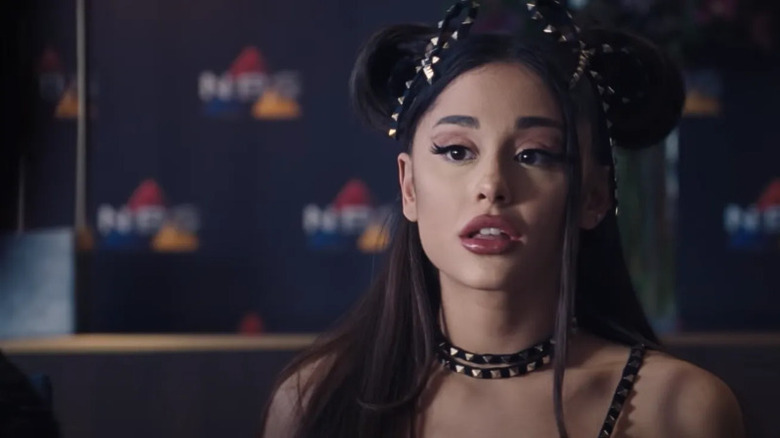 Netflix
Love it or hate it, "Red Notice" has remained on the top 10 list for two months now. The action film starring Dwayne Johnson, Gal Gadot, and Ryan Reynolds seems untouchable, but at the number 7 slot, its population is starting to decline, likely because there's simply no one left who hasn't seen it at this point. The animated feature "Back to the Outback" returns for its fourth week, and at position 4, it looks like kids aren't tiring of this adorable adventure anytime soon. As for the most watched film, the title stays with "Don't Look Up." It's definitely not out of the realm of possibility for a film to stay in the number one spot two weeks in a row, especially one that brings with it endless discourse, but if I were a betting woman and there were a line on this in Vegas, I'd lay it all down 10 to 1 that "Don't Look Up" is going to follow the trajectory of "Red Notice." Strap in, because this meteor isn't crashing anytime soon.