'The Lost Daughter': Release Date, Cast And More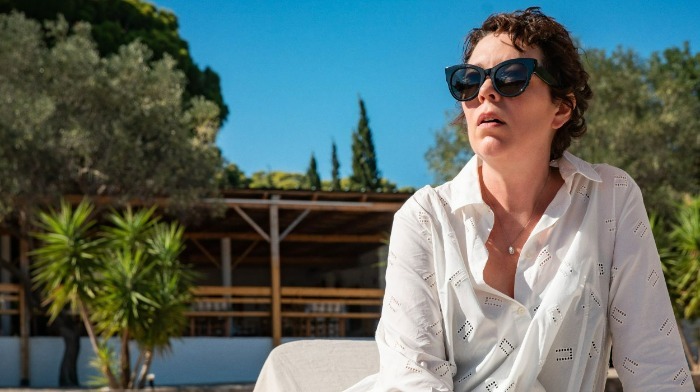 (Welcome to ...And More, our no-frills, zero B.S. guide to when and where you can watch upcoming movies and shows, and everything else you could possibly stand to know.)
It's always fun when longtime actors suddenly decide to flex different muscles altogether and step behind the camera for their own features. It doesn't always turn out great, to say the least, but we're at least enjoying a good streak of sorts between Greta Gerwig and Olivia Wilde in recent years.
Maggie Gyllenhaal is the next to try her hand at directing and join such esteemed company with The Lost Daughter scheduled to premiere at the Venice Film Festival, with a theatrical and streaming release to follow. Here's everything you need to know about The Lost Daughter.
The Lost Daughter Release Date and Where You Can Watch It
The Lost Daughter is set for a limited release in select theaters on December 17, 2021, ahead of its streaming debut through Netflix on December 31, 2021.
What is The Lost Daughter?
Adapted from the novel of the same name by Italian author Elena Ferrante, the official synopsis reads:
Alone on a seaside vacation, Leda (Olivia Colman) becomes consumed with a young mother and daughter as she watches them on the beach. Unnerved by their compelling relationship (and their raucous and menacing extended family), Leda is overwhelmed by her own memories of the terror, confusion and intensity of early motherhood. An impulsive act shocks Leda into the strange and ominous world of her own mind, where she is forced to face the unconventional choices she made as a young mother and their consequences.
The Lost Daughter Director, Crew, and More
We probably don't need to reiterate that Maggie Gyllenhaal is making her directorial debut here, but here's an interesting nugget of information: Gyllenhaal told the story of how she spent no less than a month trying to compose a letter to Ferrante to ask for the rights and her blessing to adapt The Lost Daughter. Ferrante agreed, but only on the condition that Gyllenhaal would direct it as well as write the screenplay.
The Lost Daughter Cast
Gyllenhaal won't be acting in addition to her filmmaking duties behind the camera on this one, but she has assembled quite the cast of stars. Joining her cast are Colman, Dakota Johnson, Ed Harris, Peter Sarsgaard, Jessie Buckley, Dagmara Dominczyk, Paul Mescal, Jack Farthing, Robyn Elwell, Ellie Blake, Oliver Jackson-Cohen, Panos Koronis, Alexandros Mylonas, Alba Rohrwacher, Nikos Poursanidis, and Athena Martin.