Snowpiercer Season 3: Release Date, Cast, And More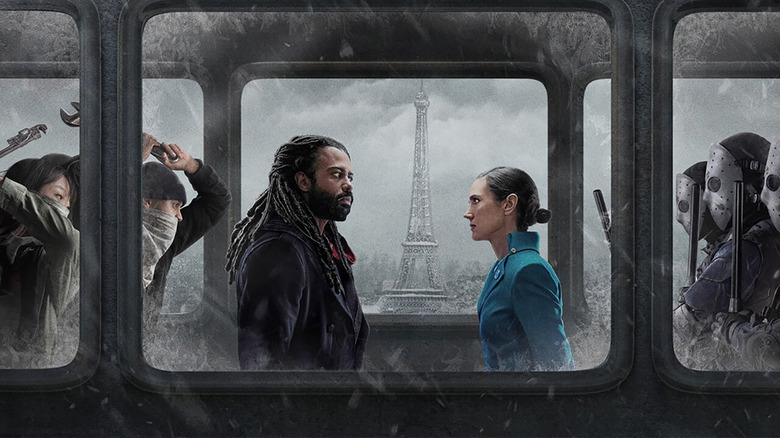 TNT
(Welcome to ...And More, our no-frills, zero B.S. guide to when and where you can watch upcoming movies and shows, and everything else you could possibly stand to know.)
There was understandable skepticism when it was first announced that they were making a "Snowpiercer" series based on the Bong Joon-ho film of the same name, but with the third season on its way and confirmation that the fourth installment has already been given the green light, the show has clearly exceeded all expectations. So much so, in fact, that the show premiered as the #1 new scripted drama on all ad-supported cable programming in 2020, and the second season placed it as a top five cable drama.
Season 2 of "Snowpiercer" ended with Layton and Ruth banished to Big Alice's compost car, plotting to take back the train. Fortunately with the help of Javier and Alexandra, the duo managed to make it back to the Snowpiercer and joined up with Josie to destroy the Aquarium car, separating the Snowpiercer's head from the rest of its 1,023 cars. Now, Layton is in charge of a 10-car "pirate train," rushing to Breslauer Weather Station to find Melanie and the possibility of a warm location to restart civilization. That's just scratching the surface, though, so here's everything you need to know about "Snowpiercer" season 3.
Snowpiercer Season 3 Release Date and Where You Can Watch It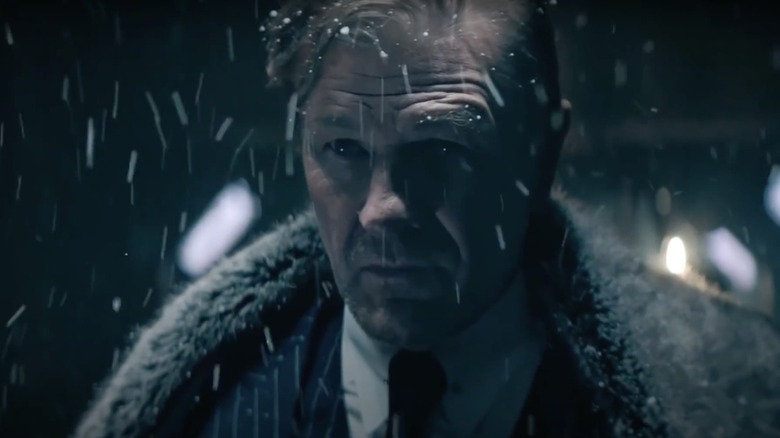 TNT
The third season of "Snowpiercer" heads back to cable screens via TNT on Monday, January 24, 2022. Episodes will be released weekly on TNT, but for international cord cutters, they'll also arrive on Netflix the day after their initial broadcast. This puts the show's release schedule back in line with season 1's winter debut, as season 2 was knocked into a late spring/early summer release thanks to pandemic-related production delays.
What is Snowpiercer Season 3 Going to Be About?
According to the season's official synopsis, the tensions on the Snowpiercer are higher than ever, and loyalties are continuing to split.
Set more than seven years after the world has become a frozen wasteland, "Snowpiercer" centers on the remnants of humanity, who inhabit a perpetually-moving train that circles the globe. Class warfare, social injustice and the politics of survival play out in this riveting television adaptation based on the acclaimed movie and graphic novel series of the same name. Mr. Wilford (Sean Bean), the creator of Snowpiercer, emerges in season two, ready to take back the train that was stolen from him, creating a new power struggle. This causes a dangerous rift as passengers are divided between their loyalty to the revolutionary Layton (Daveed Diggs) and to Mr. Wilford, who has a new train, new technology and a game plan that keeps everyone guessing. While Layton battles Wilford for the soul of Snowpiercer, Melanie (Jennifer Connelly) leads the charge on a shocking new discovery that could change the fate of humanity.
Snowpiercer Cast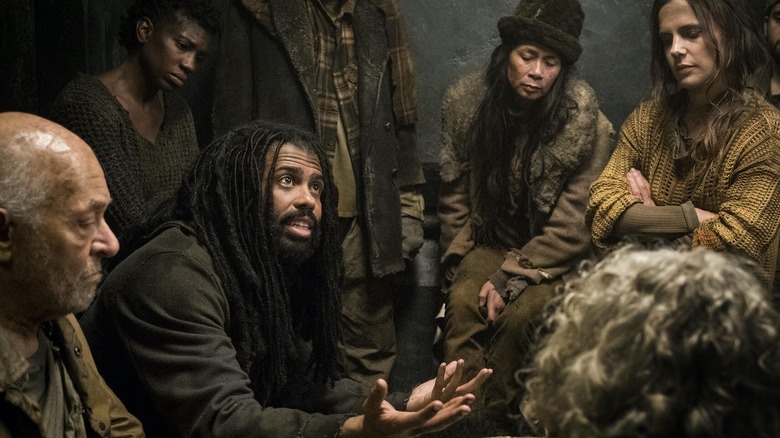 TNT
Archie Panjabi and Chelsea Harris join the season 3 cast, with Mike O'Malley being elevated to a series regular in his role as Sam Roche. Returning series regulars include Jennifer Connelly, Daveed Diggs, Sean Bean, Rowan Blanchard, Alison Wright, Mickey Sumner, Iddo Goldberg, Katie McGuinness, Lena Hall, Annalise Basso, Sam Otto, Roberto Urbina, Sheila Vand, and Steven Ogg.
Snowpiercer Executive Producers and More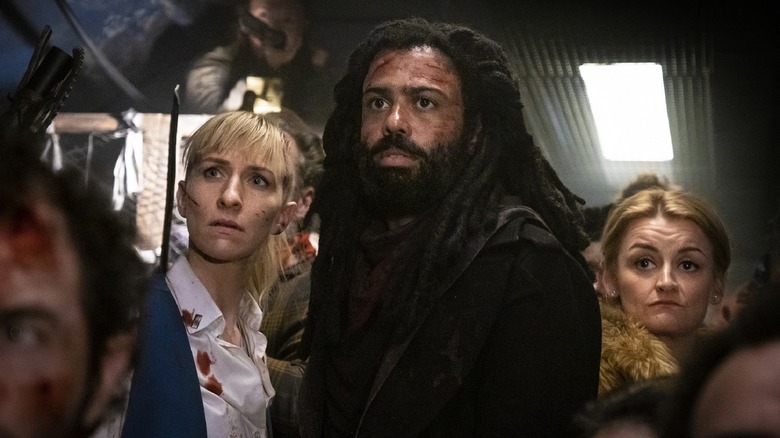 TNT
The "Snowpiercer" series is executive produced by Graeme Manson, Aubrey Nealon, Marty Adelstein and Becky Clements, Matthew O'Connor, Ben Rosenblatt, and Scott Derrickson, along with the original film's producers, including Bong Joon-ho, Miky Lee, Jinnie Choi, Park Chan-wook, Lee Tae-hun, and Dooho Choi. The show is produced by Tomorrow Studios, along with CJ Entertainment. ITV Studios handles international distribution. The first episode will be directed by Christoph Schrewe from a script by Josh Friedman with a teleplay by Graeme Manson and Aubrey Nealon.