Rebel Moon Concept Art Revealed By Director Zack Snyder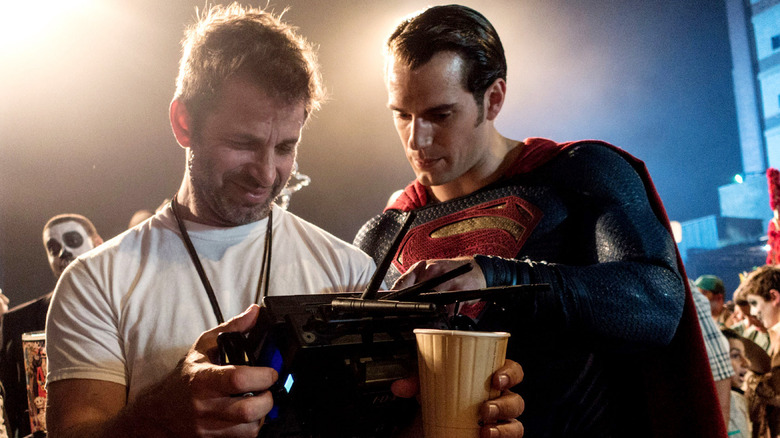 Warner Bros.
Back in early 2013, Zack Snyder's representatives denied a report claiming he was developing a "Star Wars" film inspired by Akira Kurosawa's 1954 adventure movie "Seven Samurai." As we found out years later, though, that denial wasn't exactly true. Snyder did in fact come up with the idea for a film set in a galaxy far, far away. Had he made it, the plot would have centered on a motley crew of Jedi warriors going on a mission, much like the titular samurai in Kurosawa's classic.
Earlier this year, while promoting his zombie action movie "Army of the Dead," Snyder not only confirmed this, but he also revealed that he had since reworked his "Star Wars" pitch into an original sci-fi story and still hoped to make it one day. He wasn't kidding around, either: Just over a month later, it was reported that Netflix and Snyder had begun moving forward with the project, now titled "Rebel Moon," and it would serve as the filmmaker's next directorial effort.
It seems things are continuing to move quickly on the "Rebel Moon" front. In a post on his VERO account (via Discussing Film), Snyder unveiled the movie's first concept art, writing that "we are in full swing heading toward principal photography in a few months." Check out the artwork below.
Rebel Moon Concept Art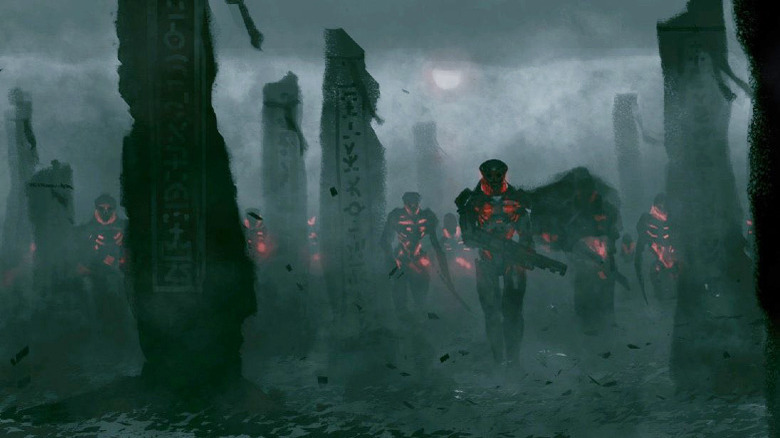 VERO/Netflix
The plan is for Snyder to direct "Rebel Moon" from a script he co-wrote with Shay Hatten ("Army of the Dead") and Kurt Johnstad ("300"), with "Kingsman" and "The Mummy" reboot alum Sofia Boutella starring. In terms of its story, the movie is said to focus on a young woman (Boutella) who seeks out warriors from nearby planets to protect her peaceful home colony from an army of vicious invaders (which, on a side note, may be the sinister-looking characters featured in this artwork). So yeah, it's basically still "Seven Samurai" in outer space.
However you feel about Snyder's work as a director (and believe me, I know that's a conversation unto itself), there's no denying he approaches every movie he makes with gusto. That will once again be the case with "Rebel Moon," a film that Snyder has likened to the Krypton scenes from "Man of Steel" (which are pretty fantastic on their own), "but on the biggest steroids I can give it." He has also confirmed the movie will set up "a universe that can be built out" with "Rebel Moon" sequels and spinoffs, similar to the franchise launched by "Army of the Dead."
For me, "Army of the Dead" felt like both too much and not enough, but it otherwise more or less delivered on what was promised. (Funnily enough, I enjoyed its prequel-spinoff, "Army of Thieves," more.) Snyder's all-too-familiar stylistic flourishes aside, it felt like its biggest problems stemmed from the fact that it was designed to launch a giant IP. That's also why I'm approaching "Rebel Moon" not with pessimism (because there is a lot to like on paper), but caution all the same.
"Rebel Moon" has yet to receive a release date from Netflix.