Zack Snyder's Rebel Moon Will Be 'As Big As You Can Make A Movie'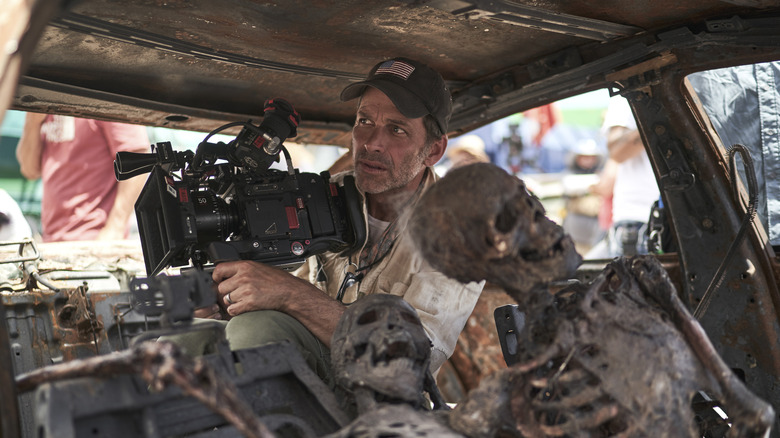 Netflix
You have to give Zack Snyder this much credit: the man puts everything into each one of his movies. "Batman v Superman" couldn't just be the first live-action team-up between the two classic heroes, but arguably one of the most divisive and controversial superhero movies ... ever? "Zack Snyder's Justice League" isn't just another crossover extravaganza, but a four-hour epic filled with dense mythology, "Lord of the Rings"-sized fantasy action, and an entirely superfluous epilogue taking place in a post-apocalyptic future. Unlike Walter White, Zack Snyder has never even heard of the phrase "Half measures." 
That streak doesn't seem to be ending with "Rebel Moon," the film that first got its start as a possible "Star Wars" pitch and has since been reworked into an original script. According to Snyder, this next project of his will be even bigger than anything we've seen from him before.
Krypton "On the Biggest Steroids"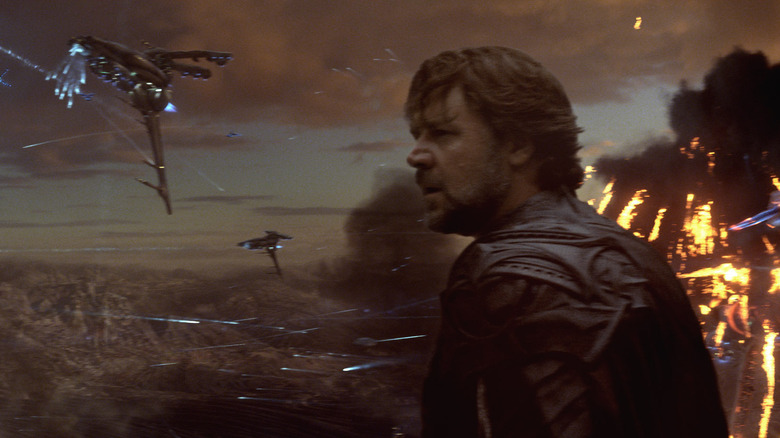 Warner Bros.
Some directors try to take a little bit of a break after helming multiple blockbuster event films in a row. Zack Snyder is not one of them. Fresh off of his Netflix film "Army of the Dead," Snyder is now setting his sights on another original movie — "Rebel Moon." Described as a story "...set in motion when a peaceful colony on the edge of the galaxy is threatened by the armies of a tyrannical regent named Balisarius. Desperate people dispatch a young woman with a mysterious past to seek out warriors from neighboring planets to help them make a stand," the high-concept premise would seem to lend itself to a massive scale and a large amount of world-building. 
That doesn't daunt Snyder, who told BroBible that the closest comparison in his filmography would be the Krypton prologue from "Man of Steel," which even those who aren't fans of the movie would say is one of its highlights:
"Frankly what I'm really interested in with Rebel Moon is creating a romantic sci-fi film on a scale that is, frankly, as big as you can make a movie.
I've never done a science-fiction film at this scale. The beginning of 'Man of Steel' on Krypton has pretty big sci-fi elements, but it's still Krypton and there are certain iconographic things that you have to do. And that's kind of what we're doing in 'Rebel Moon,' but on the biggest steroids I can give it."
Again, let nobody ever say that Zack Snyder doesn't back down from any challenge — especially one that he's setting for himself. The director goes on to refer to "Rebel Moon" as "...a culmination of my love of mythology and my love of giant movies and action and really just epic cinema — to do something that satisfies my love of science fiction motion picture." It's nearly impossible to imagine what a small-scale Zack Snyder movie would look like and, given these comments, I would venture to guess that's exactly how he likes it. 
"Rebel Moon" is still a few years away, but Snyder's new "Army of the Dead" franchise is only getting started.