Here's Where You Can Stream Or Buy Every Season Of Nikita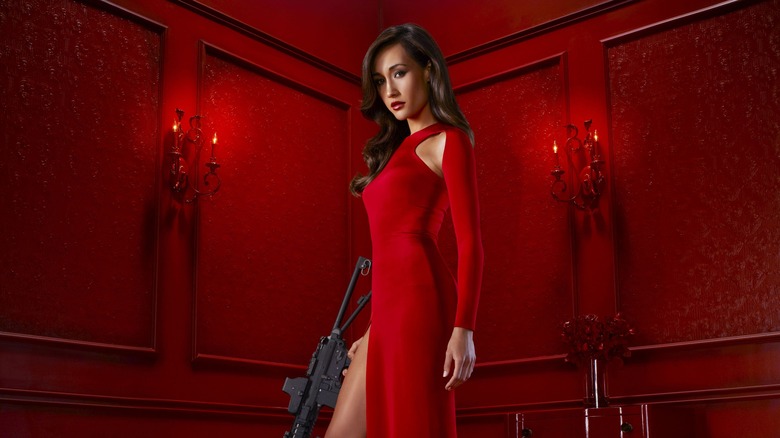 The CW
We may receive a commission on purchases made from links.
(Welcome to Where to Watch, which provides a clear and simple answer to the question, "Hey, where can I watch this thing?" In this edition: the thrilling action series starring Maggie Q, "Nikita.")
An adaptation of Luc Besson's French film "La Femme Nikita" and the second series adaptation after the 1997 show "La Femme Nikita," the four season run of "Nikita" from 2010-2013 was a decent hit for The CW, and has continued to be re-appraised as one of the best action series of the 2010s. The show centered on Nikita, a young woman facing death row but rescued by a secret government agency called Division. The Division faked Nikita's execution in order to give her a new lease on life and the chance to serve her country, when in actuality, they want to train her to become a spy and assassin.
Nikita goes into hiding for three years, and then looks to take revenge on those who deceived her, and do everything she can in her power to take down Division, and those they have recruited and trained along the way. If the premise sounds intriguing (it is) and you want to give it a go, here's where you can stream or buy every season of "Nikita."
Where You Can Stream Nikita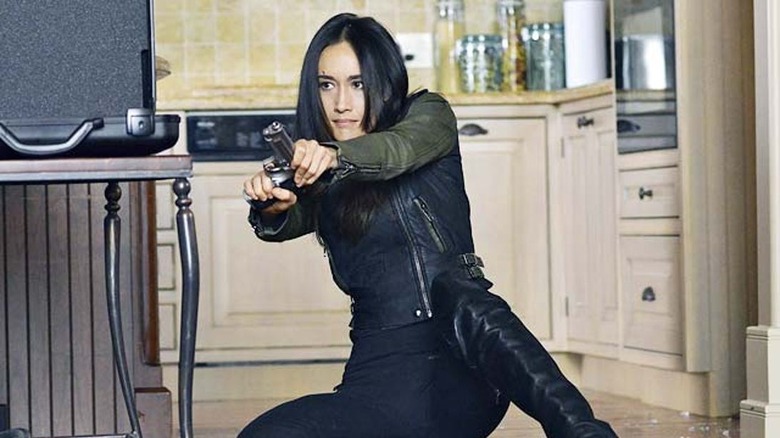 The CW
"Nikita" is currently available to stream on The CW's website, or through the CWTV app, but many of the episodes are currently boasting a large banner saying the episodes will expire in three days. More than likely, this means "Nikita" will be pivoting to a different streaming service once the calendar rolls over to the new year. Unfortunately, there's no telling which streaming platform will get the show, as The CW spreads their content between Netflix, HBO Max, and Hulu. However, "Nikita" has popped up on Netflix over the years, so there's a good chance the show could end up back on the platform alongside other CW hits like ​​"Riverdale," Black Lightning," and "Supergirl." If the show doesn't end up on a different streaming platform, the only way to watch the series will be by purchasing it. Read more for the most cost effective way to watch the show.
Where You Can Buy Nikita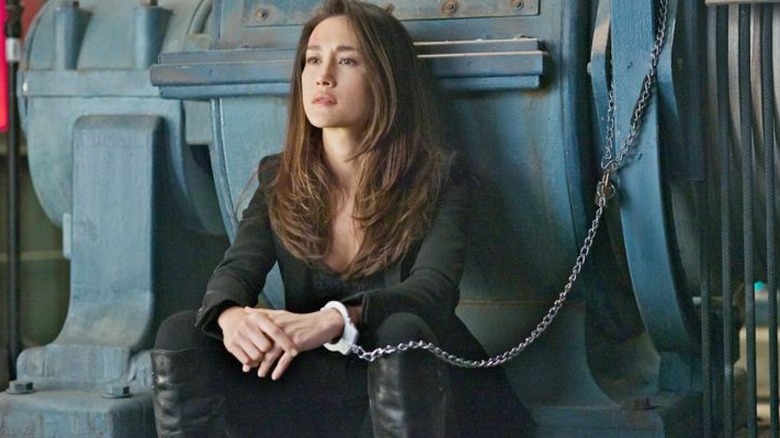 The CW
Individual episodes of "Nikita" are available at all the usual haunts (Amazon Prime, Google Play, Vudu, YouTube, etc.) for $1.99 per episode or $2.99 if you want to watch it in HD. Season packages average $29.99 for a streaming purchase, which is a bit of a higher price tag compared to DVD and Blu-ray purchases of single seasons which fluctuate between $15.99-$19.99 each. Amazon even has a box set of all four seasons on Blu-ray currently priced at $44.99, which is easily the best deal. Long live physical media, amirite?