Here's When The Batman Will Begin Streaming On HBO Max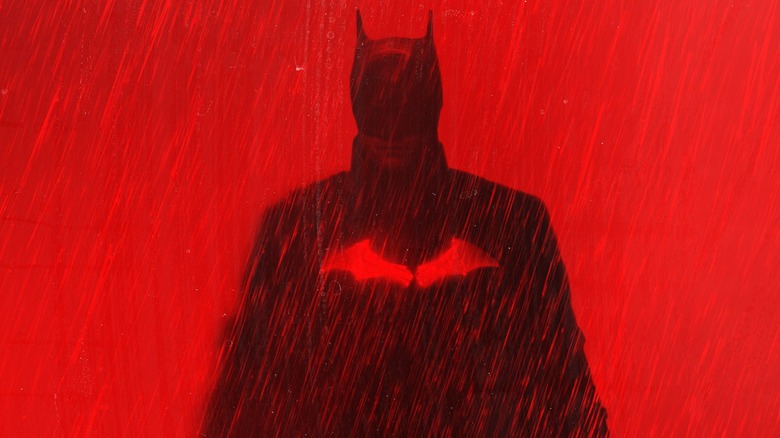 Warner Bros.
It has felt like a very long time coming (mostly because it has been a long time coming) but "The Batman" is finally making its way to theaters in 2022. However, the landscape of moviegoing has changed an awful lot since the days when it looked like Ben Affleck was going to direct a version of this movie, with himself starring in the lead role. Instead, it's Matt Reeves behind the camera with Robert Pattinson taking on the role of Bruce Wayne.
Aside from that, a great many moviegoers are now accustomed to watching new blockbusters from the comfort of home, something that would have been unthinkable just a couple of years ago. Luckily, Warner Bros. is going to make this one available sooner rather than later for those who prefer streaming as an option. While "The Batman" will get an exclusive theatrical release, WarnerMedia CEO Jason Kilar has revealed when the movie will be available on HBO Max.
The Batman Hits HBO Max In April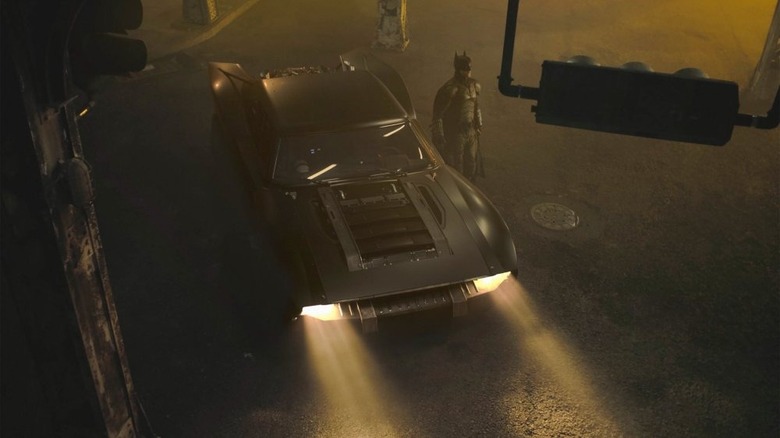 Warner Bros.
Kilar recently guested on the "Recode" podcast. During the conversation, the subject of shortened theatrical windows came up, at which time, Kilar revealed that "The Batman" will be hitting HBO Max after the 45-day window is up, meaning fans can watch it from the comfort of their homes on April 19, 2022.
"Think about when movies would show up on HBO, which is eight to nine months after theatrical premiere. The Batman is going to show up on day 46 on HBO Max. That is a huge change from where things were in 2018, 2017, 2016."
In the old days, it would have been nearly three months before the Blu-ray/DVD release, and even longer before it was made available on a major streaming service. But studios have doubled down on streaming and making these big blockbusters available to subscribers as soon as possible (while not sacrificing potential box office dollars) has become key.
Reeves wrote the screenplay alongside Peter Craig. The cast also includes Zoe Kravitz as Selina Kyle/Catwoman; Paul Dano as Edward Nashton/Riddler, Jeffrey Wright as James Gordon, John Turturro as Carmine Falcone, Peter Sarsgaard as Gil Colson, Jayme Lawson as Bella Real, Andy Serkis as Alfred, and Colin Farrell as Oswald Cobblepot/Penguin.
"The Batman" is set to hit theaters on March 4, 2022.
The Batman is an edgy, action-packed thriller that depicts Batman in his early years, struggling to balance rage with righteousness as he investigates a disturbing mystery that has terrorized Gotham. Robert Pattinson delivers a raw, intense portrayal of Batman as a disillusioned, desperate vigilante awakened by the realization that the anger consuming him makes him no better than the ruthless serial killer he's hunting.