The Best New Blu-Ray Releases: The Last Duel, The Mitchells Vs The Machines, And More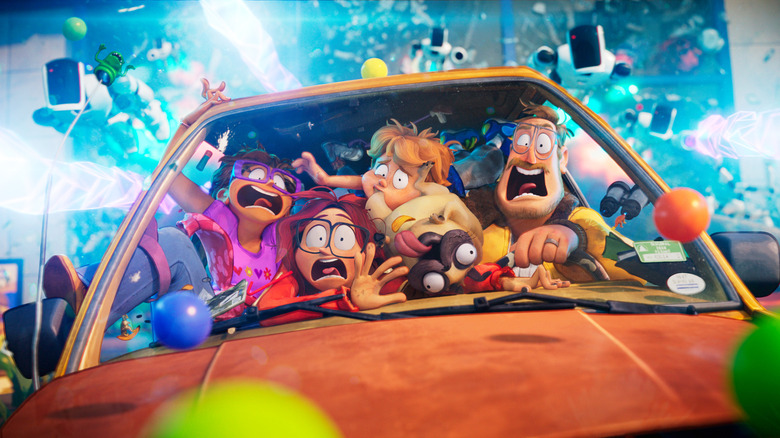 Sony
Happy holidays! Before the year ends I figured I'd bring you one final Blu-ray round-up for 2021. Every year I get more and more worried that studios will abandon physical media entirely. But as long as the discs keep coming, I'll keep covering them. This final 2021 Blu-ray column features some really great stuff, including the criminally underseen "The Last Duel," the absolutely delightful "The Mitchells vs. the Machines," and much more. So keep on reading, have a happy holiday, and I'll see you in 2022. Hopefully. 
The Last Duel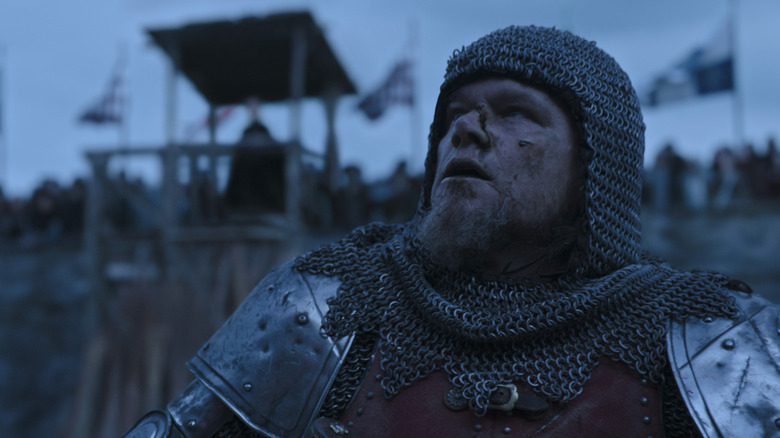 20th Century Studios
I never expected "The Last Duel" to be a huge blockbuster. But the fact that it more or less flopped at the box office remains a huge bummer because it's one of the best things Ridley Scott has done in years (and I say that as a fan of both "Prometheus" and " Alien: Covenant." Based on a true story, "The Last Duel" takes a "Rashomon" approach, telling one story from three different perspectives. Matt Damon is Sir Jean de Carrouges, a knight who feels as if people don't take him seriously enough (maybe it's that haircut). 
Adam Driver is Jacques Le Gris, a squire who starts off as de Carrouges' friend but becomes an enemy, primarily because he rises in stature while de Carrouges remains stagnant. Things boil over when Marguerite (Jodie Comer, who is excellent here) accuses Le Gris of rape. In return, de Carrouges challenges Le Gris to a duel – and it's not just the two men's lives on the line here. If de Carrouges loses the duel it will mean that in the eyes of the law, Marguerite's accusation was false, and she will be put to death. 
This is tough, unpleasant material, and I understand that the film's depiction of sexual assault will make some potential viewers want to stay away. However, if you're able to watch the film you'll find a surprisingly progressive work from Scott. At its core, "The Last Duel" is a film about horrible men who think they're honorable, and a woman caught at the center of it all. In addition to that, the film features a scene-stealing turn from Ben Affleck, playing a constantly drunken count who just wants to chug wine and have orgies. I hope that with the film now on Blu-ray, and eventually coming to HBO Max to stream, audiences who ignored it will give it a chance. My only other complaint is that Scott has said that there's a much longer cut of the film and that will probably be released some day. It would've been nice to just release that here instead. 
Special Features:
The Making of The Last Duel – With the documentary "The Making of The Last Duel," get unprecedented access to renowned director Ridley Scott as he collaborates with the cast and crew to make critical decisions about location, cinematography and performances.
The Mitchells vs. the Machines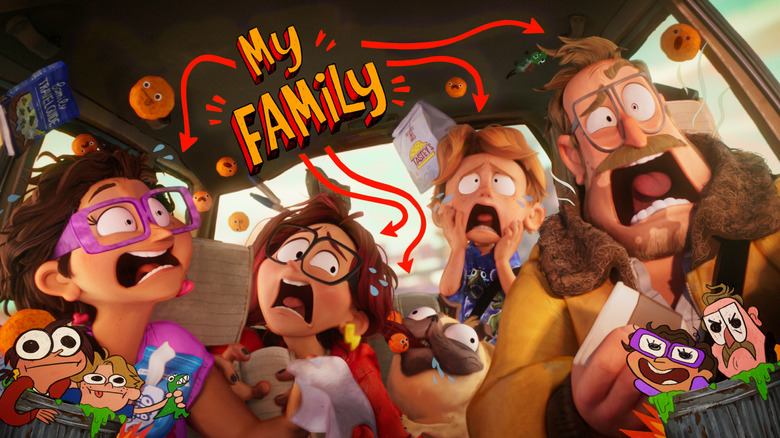 Sony
"The Mitchells vs. the Machines" is one of the year's best films; a warm, funny, incredibly inventive animated adventure about a family dealing with the robot apocalypse. Katie Mitchell (voiced by Abbi Jacobson) is about to head off to college to study film (note: Katie, maybe reconsider this). Rather than drop her at the airport, though, her parents and brother (and dog) decide to take a road trip to the college. Katie is mortified at this, and things only get worse when an iPhone-like A.I. launches a robot armageddon, with plans to blast hapless humans into space to die. 
Can the Mitchells put aside their differences to save the day? Yes, they can. And the results are consistently charming. The film's good-natured heart and unconventional animation style help make "The Mitchells vs. the Machines" almost endlessly watchable, and up until now, you could rewatch it again and again on Netflix. And you still can! But now it's on Blu-ray, too! Perhaps realizing that people won't exactly run to pay for something they can already stream at home, the Blu-ray release for "The Mitchells vs. the Machines" is pretty damn stacked, full of tons of behind-the-scenes features, deleted scenes, and all sorts of other goodies that make this a physical disc worth picking up (even if you already have a Netflix subscription). 
Special Features:
Katie's Cabinet of Forgotten Wonders: Take a rare look inside Katie Mitchell's filmmaking process as she gives you an exclusive look into how the movie was made.
Katie-Vision!

Dumb Robots Trailer

The Original "Mitchells" Story Pitch
The Furby Scene – How? Why?
PAL's World
The Mitchells Vs. The Machines: Or How a Group of Passionate Weirdos Made a Big Animated Movie: Go inside the story of The Mitchells vs the Machines and meet a group of first-time filmmakers & talented cast who banded together to take a collective risk on making a unique, original, and totally off-the-wall film about an everyday, epic, world-saving family!
How To Make Sock Puppets: Katie Mitchell opens the door to her film school. Learn how to make sock puppets who could be extras in your next short film!
How To Make Katie Face Cupcakes: Enjoy making cupcakes only a mother could love.
Dog Cop 7: The Final Chapter: Katie Mitchell is back and creating the most hilarious film of her young career – check out an all-new mini-movie, Dog Cop 7: The Final Chapter. In a world where the holidays are being haunted by the Candy Cane Kidnapper, there is only one Dog with the skills to solve the case.
Katie's Extended Cinematic Bonanza Cut! Prepare to witness Katie's director's cut, an extended version of the original film with over 40 minutes of deleted scenes.
8 Bonus Scenes: Get more Mitchells with over 20 minutes of Deleted & Extended Scenes.
Filmmakers' commentary
The French Dispatch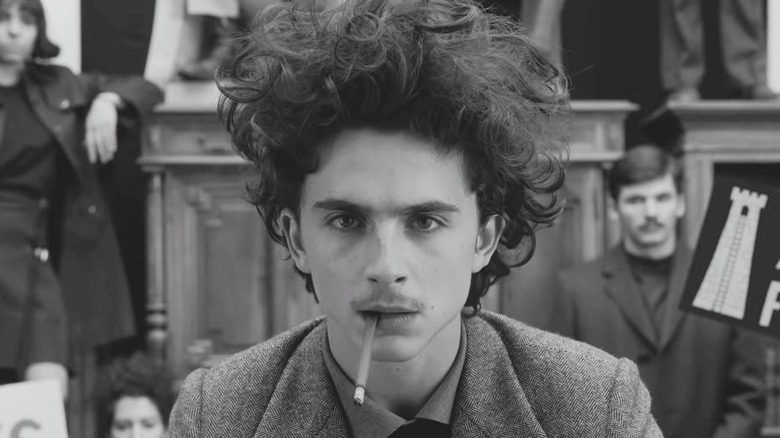 Searchlight Pictures
"The French Dispatch" is a Wes Anderson movie, and at this point, that should probably tell you everything you need to know about the film, and whether or not you'll like it. If you're attuned to Anderson's very distinct, very overt style, you know what you're getting into, and you're likely to enjoy what's going on here. If you've had it up to here with Anderson's quirky, symmetrical flourishes, you'll probably want to steer clear.
Me, I usually love what Anderson does, and "The French Dispatch" is rather wonderful. It's a melancholy, romantic portrait of a fictional journal inspired by "The New Yorker." Told in anthology form, 'The French Dispatch" features stories from the publication, a choice that enables Anderson to once again trot out a cast of famous faces, some of whom only pop up very briefly (for instance, don't expect a whole lot of Elisabeth Moss or Saoirse Ronan here, sorry). 
Ultimately, this is a love letter to the printed word; a story about telling stories, and how to tell them, and who to tell them to. And gosh, it sure stinks that this Blu-ray has absolutely nothing on it. To be fair, all of Anderson's previous movies so far have found their way to the Criterion Collection, so there's a pretty good chance "The French Dispatch" will end up there as well, complete with actual special features. If you want to hold out until that, maybe you should. But the film itself is something special, and worth your time. 
Special Features:
None!
Hard Target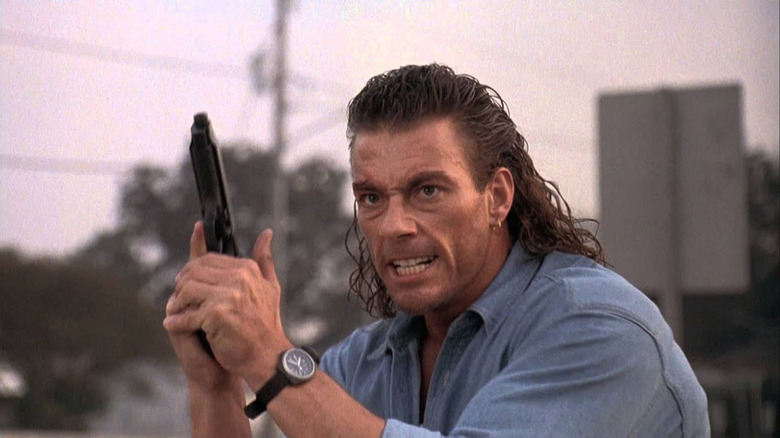 Universal Pictures
Legendary Hong Kong action director John Woo made his American debut with "Hard Target" in 1993, and it didn't exactly go according to plan. For one thing, the MPAA wanted a bunch of cuts, and Woo had to trim down the violence to get an R rating. For another thing, star Jean-Claude Van Damme reportedly took control of the editing, apparently because he was upset that the film's villain, played by Lance Henriksen, was outshining him. Now, all these years later, Kino Lorber has released a new 4K director's cut of the film. This cut was previously available overseas, and now we here in the states get to partake in Woo's mad genius. 
Van Damme plays Chance, an ass-kicking guy who agrees to help an out-of-towner (Yancy Butler) find out what happened to her missing father. It turns out dear old dad is dead, and his death was a murder. There's a certified lunatic, played by Henriksen, who runs a human hunting operation out of New Orleans. Obscenely wealthy people from around the world pay Henriksen's character to set things in motion, enabling them to hunt homeless people. And now, Van Damme is going to stop them by doing lots and lots of kicks. 
Since Woo is at the helm, "Hard Target" is a lot more stylish than the usual action flicks Van Damme pumped out in the '90s. Slow-motion abounds and the laws of physics and gravity need not apply. Also, at one point, Van Damme punches a snake in the face. As for Henriksen, he's really sinking his teeth into the role, and it's easy to see why Van Damme got annoyed: Henriksen is a much better actor in general, and he truly does outshine Van Damme, who looks kind of bored here when he's not punching or kicking people. This isn't Woo's best American movie (that would be "Face/Off"), but it's definitely one hell of a domestic debut. 
Special Features:
Brand New 4K Restoration of the Unrated International Cut – From a 4K Scan of the Original Camera Negative!
NEW Interview with Director John Woo
NEW Interview with Actor Lance Henriksen
NEW Interview with Actress Yancy Butler
NEW Interview with Stunt Coordinator Billy Burton
NEW Audio Commentary by Action Film Historians Brandon Bentley and Mike Leeder
Theatrical Trailer (Newly Restored in HD)
5.1 Surround & 2.0 Lossless Stereo
Optional English Subtitles
Venom: Let There Be Carnage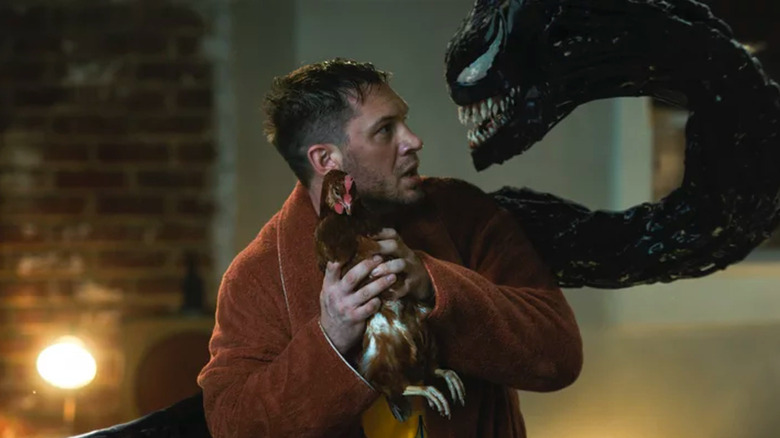 Sony
I didn't love the first "Venom." Any enjoyment derived from that film came from Tom Hardy's unapologetically wacky performance (You know that scene where Eddie Brock climbs into a lobster tank? Hardy improvised that). So I was slightly apprehensive about the sequel, "Venom: Let There Be Carnage." Thankfully, this follow-up doubles down on the silliness. Director Andy Serkis seems to realize that it's okay to have some fun here, and as a result, "Let There Be Carnage" feels less like another comic book movie and more like a rom-com. Eddie and his alien symbiote Venom are pretty much boyfriends here, and they even go through a big break-up.
This time, Venom and Eddie have to deal with Cleatus Kasady, a serial killer played by Woody Harrelson. Cleatus gets an alien symbiote of his own, and turns into Carnage, who is like Venom, but meaner. He teams up with his old flame Frances Barrison (Naomie Harris), who has a super-powered scream. And what are these two evil lovebirds up to? Uh ... it's not really clear. "Let There Be Carnage" often feels like it's been super streamlined, with entire plot points left on the cutting room floor.
No matter. The film works anyway, primarily because Hardy is once again given free rein to do whatever the hell he wants, and what he wants is to be goofy. And while I know everyone just wants Venom to hurry up and meet Spider-Man, I'm perfectly happy with more romantic adventures with Eddie and Venom on their own. 
Special Features:
Outtakes & Bloopers
6 Deleted Scenes
Eddie & Venom: The Odd Couple: What happens when two beings inhabit one body? A whole lot of chaos. Tom Hardy, Andy Serkis, and the team of filmmakers talk all things Eddie and Venom.
Sick and Twisted Cletus Kasady: Imagining this iconic and psychotic comic book villain for screen with Woody Harrelson, director Andy Serkis, and the production team.
Concept to Carnage: Trace the design and animation of Carnage from comic book image to screen symbiotic.
Let There Be... Action: Go on the set and experience the action of how Venom: Let There Be Carnage takes shape. From concept to stage, from green screen to film screen, follow the making of the film and see the intense stunts that were captured.
The Many Saints of Newark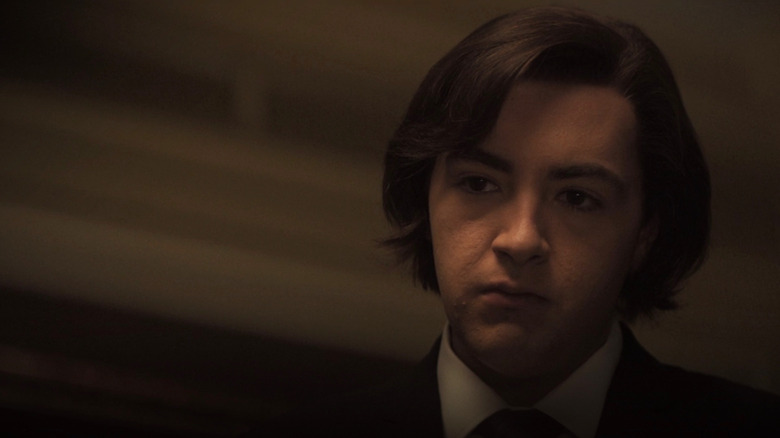 Warner Bros.
Not everything needs an origin story, but I enjoyed the "Sopranos" prequel movie "The Many Saints of Newark." The film has an odd tone; you would certainly not accuse anyone here of glamorizing the mafia, since all the characters are either homicidal, stupid, or both.  And while a young Tony Soprano appears, played quite well by Michael Gandolfini, son of the late James Gandolfini, this is really about Tony's "uncle," a family friend named Dickie Moltisanti. Alessandro Nivola is fantastic as Dickie, playing him as a morally repugnant man who lies to himself that he's a good person. He tries to atone for his horrible sins by mentoring Tony, but deep down, he can never escape the fact that he's a monster. Alan Taylor's direction is a tad flat, and the film's cinematography is far too washed-out for its own good. But a treasure trove of interesting ideas awaits you here, especially an opening scene that suggests the dead merely hang around their graves babbling away to no one in particular. Talk about spooky. 
Special Features:
Making Of Newark
Sopranos Family Honor
Deleted Scenes