Matthew Vaughn Is Still Ready To Make A 'Colorful, Fun' Superman Movie With Henry Cavill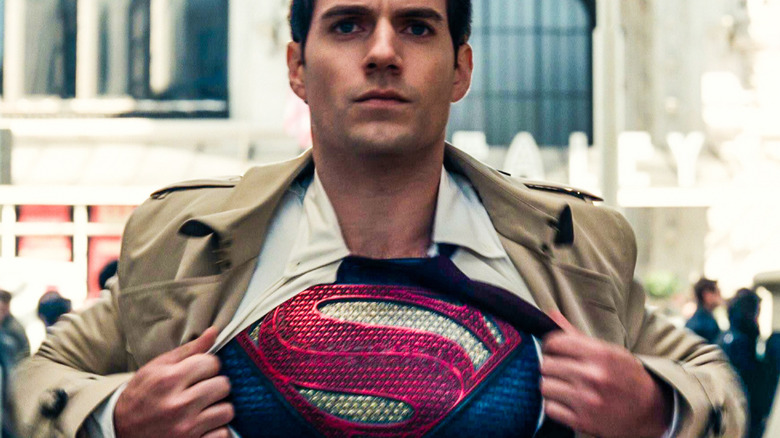 Warner Bros.
For years, "Kick-Ass" and "Kingsman" director Matthew Vaughn has spoken openly about the "Superman" movie trilogy he and writer Mark Millar pitched to Warner Bros. in 2008 and how he still wants to make a film about Kal-El one day. However, those holding onto the dream of Vaughn directing Henry Cavill in "Man of Steel 2" may not want to hold their breath: With Sasha Calle making her debut as the DCEU's Kara Zor-El, aka Supergirl, in next year's "The Flash" and two different projects centered on Black Kryptonians in the works, it seems Warner Bros. has no plans to focus on Cavill's Superman for the foreseeable future. Not that it's a problem for Cavill, who's keeping quite busy between his ongoing role as Geralt on "The Witcher" and his turn in Vaughn's upcoming spy thriller "Argylle."
Vaughn, meanwhile, is similarly looking ahead to other, non-DC ventures like "Kingsman 3" and possibly an "Argylle" sequel, should the first movie prove successful. All the same, he hasn't abandoned all hope of making a Superman film one day. As he recently told The Wrap:
"I was desperate to do a Superman film. Desperate. I pitched a big Superman movie before they made 'Man of Steel.' I just got to work with Henry Cavill, which was lovely, on 'Argylle' and he's unbelievable in it. I still think there's room for a new Superman film, but a proper Superman film. A colorful, fun Superman movie. Not a dark one."
Batman v Superman Was "A Mistake"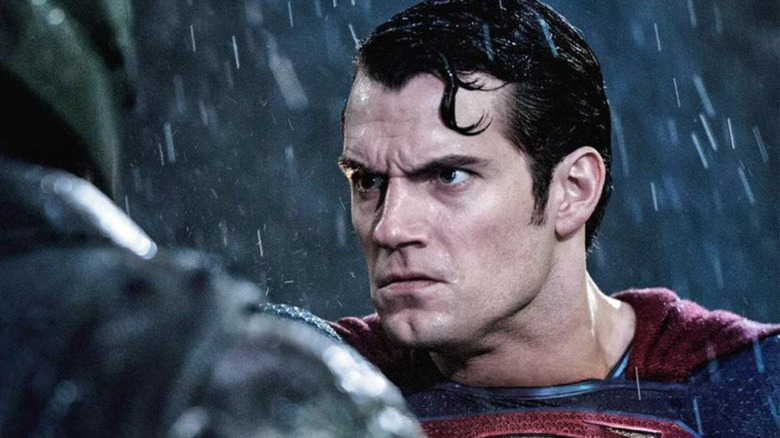 Warner Bros.
Beyond reiterating his wish to make an uplifting Superman movie, Vaughn also shared his candid thoughts on the decision to follow "Man of Steel" with "Batman v Superman: Dawn of Justice."
"I just thought it was a mistake putting the Batman vibe into the Superman world. I just think they're two separate — they're just not relatable in any way, in my mind. It should be fun. I mean, look, 'The Dark Knight' was obviously different, and it made sense and it was brilliant, as a film and as a comic. But Superman was always... I loved the [Richard] Donner 'Superman' movie, and I think 'Wonder Woman' worked because, I think, 'Wonder Woman' was basically remaking [Donner's] 'Superman' in a weird way. Yeah, I love Superman."
Vaughn's obvious passion aside, it's a little weird to imagine him making a wholesome Superman film. As a director, Vaughn typically approaches every genre he works in with his tongue pressed firmly against his cheek. His non-superhero projects, like 2007's "Stardust," may not be as raunchy as "Kick-Ass" and the "Kingsman" movies, but they tend to be just as irreverent. And as much as that works for them, it begs the question: could Vaughn pull off the sincerity needed to make a Superman film in the Richard Donner tradition? It would definitely require him to spread his wings further than he's accustomed, which is never bad for an artist.
Vaughn's "Kingsman" prequel, "The King's Man," is now playing in theaters.