The Batman Production Team Wants To Make 'The Best Batman Ever Made'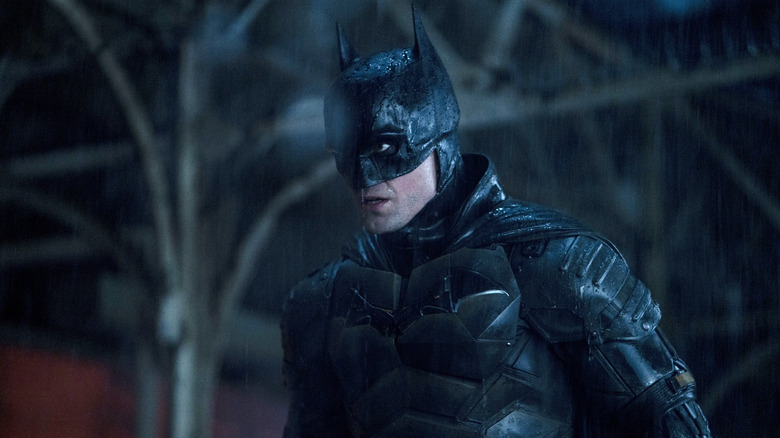 Warner Bros.
Everyone has their preferred flavor of Batman movie, whether it's Tim Burton's lavishly Gothic take on the franchise, Zack Snyder's grimly gloomy vision of the Caped Crusader's world, or even Joel Schumacher's opulently campy portrayal of Gotham City and its masked defender. Christopher Nolan's The Dark Knight trilogy remains the most critically admired iteration of the property so far, but, as the saying goes, heavy is the head that wears the crown, and Matt Reeves' "The Batman" is absolutely gunning to outdo Nolan at his own Bat-game.
Reeves is both directing and co-writing "The Batman," a film that originated as a solo vehicle for Ben Affleck's Dark Knight from the DCEU (with Affleck calling the shots) before evolving into a movie that exists firmly outside of DC's shared cinematic universe, with Robert Pattinson starring as a brooding, reclusive, younger Bruce Wayne. Producer Dylan Clark, who also worked with Reeves on his "Planet of the Apes" films, made it clear to Empire they're aware just how high the bar's been set for big screen interpretations of the character, but have every intention of meeting the challenge:
"I've said this to Chris Nolan directly: 'Look, we're trying to be the best Batman ever made, and we're going to try to beat you.' Matt is interested in pushing this character to his emotional depths and shaking him to his core."
"It Is a Year Two Story."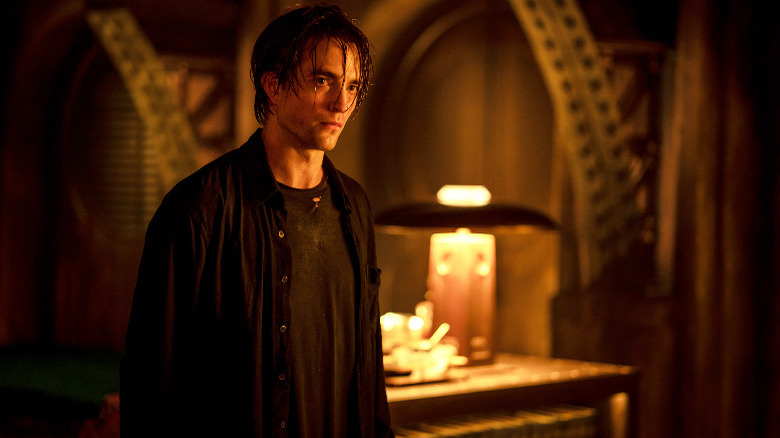 Warner Bros.
To Reeves and Clark's credit, "The Batman" looks like a legitimate banger so far, even if it's arriving at a point where there's already been two different cinematic Batmen in the last decade alone. It helps that Reeves' movie avoids rehashing the Caped Crusader's origins for the umpteenth time in favor of telling a story that's often been glossed over in Batman films past: what was Bruce Wayne like when he was still getting the hang of his crime-fighting gig?
As Reeves tolds Empire:
"We've seen a lot of great stories about Bruce Wayne witnessing his parents' murder and then trying to find a way to cope with that by perfecting himself into Batman. But I wanted to do a story where he's already been through the origins and does not yet really know exactly how to be Batman. It is a Year Two story. And I wanted you to connect to him. Not only as Bruce, but as Batman."
Trailers for "The Batman" make it seem a lot like a grimy David Fincher-style serial killer thriller where the lead character is Batman, which is also refreshing and similar to how Nolan approached the franchise, especially with "The Dark Knight" (which, as has long been pointed out, is basically like a re-imagining of Michael Mann's "Heat," only with the Caped Crusader and Joker as its hero and villain). Reeves may yet overcome our collective Bat-fatigue after all.
"The Batman" opens in theaters on March 4, 2022.