The Roman Holiday Scene That Had Audrey Hepburn Crying Genuine Tears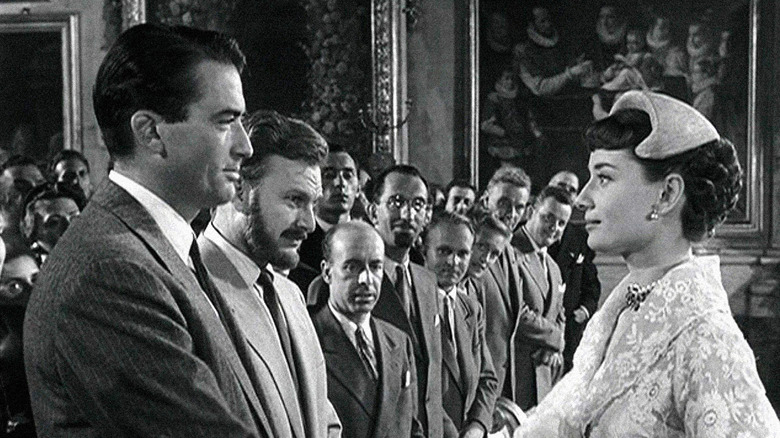 Paramount Pictures
"Roman Holiday" is easily one of the most timeless romantic comedies of this (and possibly any?) century. The tale of headstrong princess and hard boiled pauper, brought together by chance and swept apart again by duty, is one of the oldest in the book — but shooting on location in Rome, Italy and casting two of the most beautiful people alive can make even the stalest stories sing again.
The film stars Gregory Peck and a then-unknown Audrey Hepburn as the beautiful people in question. Hepburn plays Ann, a princess of vague nationality, so exhausted by her transcontinental tour across Europe that she escapes from her country's embassy in Rome in the middle of the night. That same night she meets Peck's Joe Bradley, an American journalist so mired with debt that it's left him marooned in the Eternal City. Joe knows that a no-holds-barred interview with Ann could serve as his ticket back to the States. But fate, of course, has other plans, and Joe finds himself falling for Ann despite his intentions.
Peck was so enamored by Hepburn's performance that he personally secured top billing for the actress. He knew in his bones that Hepburn was destined for stardom, and he wasn't the only one. The director himself, William Wyler, saw undue amounts of potential in the actress, but he went to surprising lengths to see it manifested.
The Farewell Scene Was Just as Agonizing Behind the Scenes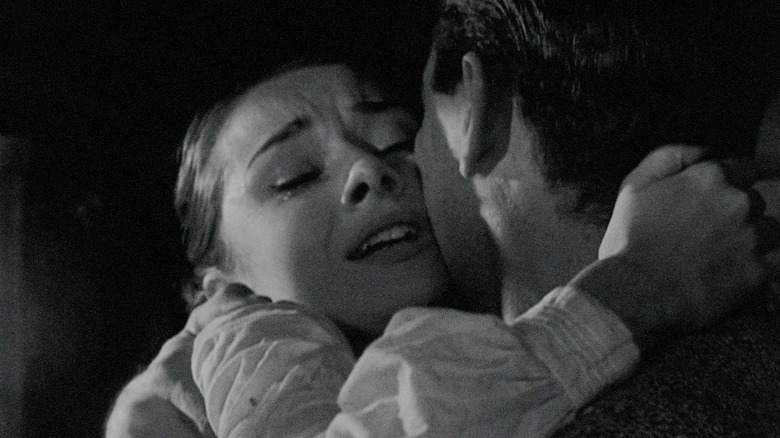 Paramount Pictures
One of the penultimate scenes in "Roman Holiday," where Princess Ann and Joe Bradley must finally go their separate ways, is undeniably a tearjerker. But for Hepburn, on the night of shooting, the tears required from her character were impossible to manifest.
The actress "had no idea how to come by those tears," and as the night wore on, Wyler was losing both film and patience. Finally the director approached the actress, and in a surprisingly scathing outburst, reprimanded her in front of the entire crew. "We can't stay here all night," Hepburn recalled him saying. "Can't you cry, for God's sake?"
His sudden ill-temper was a real rarity since, until that point, Wyler had been nothing but accommodating. Whether it was the shock, the humiliation, or a mixture of both, the tears finally came. Wyler quickly got the shot, but he made sure to soothe any hurt feelings with Hepburn as soon as possible. "Afterwards he said, 'I'm sorry, but I had to get you to do it somehow.'"
"Roman Holiday" would have been great with or without real tears, but a truthful performance across the board secured Hepburn her first-ever Oscar win. Despite that troublesome scene, Hepburn fondly looked back on that time as a learning experience. "It wasn't that he was being sadistic or anything," she told The Washington Post years later. "He had a deep, deep instinct." It was that same instinct that helped shape the actress into everyone's favorite ingénue. Wyler's tactics were known as unconventional and unrelenting elsewhere, but at the very beginning of her career, Hepburn took all she could get.