No Time To Die Director Addresses Daniel Craig's Final Moments As James Bond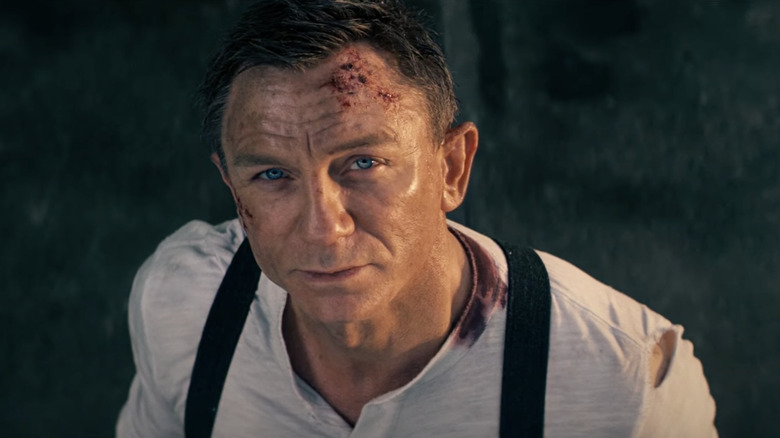 Eon Productions
It's no secret that "No Time to Die" is Daniel Craig's final outing as James Bond, but if you've been living under a rock, the particulars of his exit may indeed be a secret still. Director Cary Joji Fukunaga is out now discussing those particulars in a new interview with Empire, which is obviously laden with major spoilers. Read no further if you haven't seen the movie.
"No Time to Die" sees Craig's Bond go out in a hail of missiles on an island where he's self-isolating, having been infected with a nanobot virus that makes him a danger to others. If you don't like wearing a mask in the coronavirus age, just remember: James Bond sacrificed himself to keep a virus from spreading. He stares up at the sky and we see the missiles rain down on the island, sending up explosions that spread right toward him.
Despite his very clear demise, some fans may hold out hope that Bond somehow survived, since a cloud of smoke quickly overtakes him and we don't see his body explode into a million pieces. Fukunaga, however, explained that this was more of an aesthetic choice, made with tastefulness in mind. He said: 
"I wasn't trying to be obtuse with it. I wanted to be clear with it. But I wanted it to be tasteful. We didn't want that shot in Terminator 2 where you see Sarah Connor turning into bones. But we wanted to show that he wasn't going to jump down a sewer at the last second. So that wider shot of the island being pummeled was a mixture of macro and micro. The full effect is, 'Yes, he's gone, but he succeeded in making sure none of [those] weapons would go on into the future.' "
Madeleine and Mathilde in the Tunnel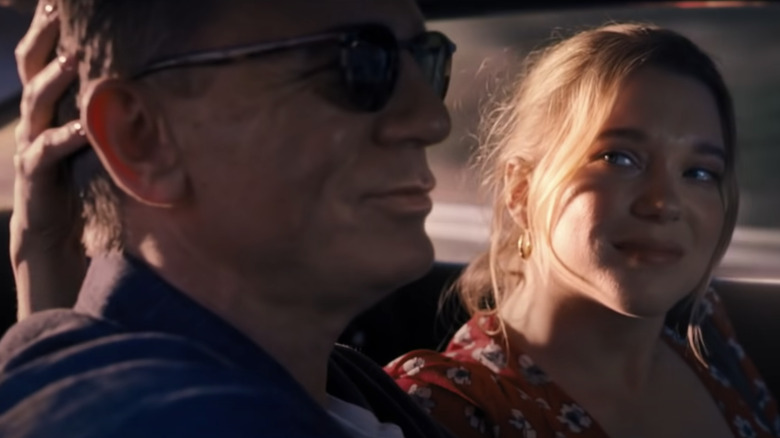 Eon Productions
One thing I missed in "No Time to Die" is the visual linking Madeleine Swann (Léa Seydoux) and Bond's daughter, Mathilde, with a classic bit of 007 imagery. As they're driving away, Madeleine works in Bond's old catchphrase, saying to Mathilde, "I'm going to tell you a story about a man. His name was Bond. James Bond." The car heads into a tunnel, and Empire points out that it mirrors the gun barrel sequence, seen at the beginning of every Bond movie, where 007 is framed as if through an assassin's scope, turning and firing on the camera.
As I put it in my spoiler review, "For a character that the series itself once described as 'a sexist, misogynist dinosaur,' it's perhaps fitting that the last image [Craig's Bond] leaves us with is a woman and girl driving off into the future." Fukunaga said of that moment:
"It felt like closure, like closing off the past, and closing off the story. It's that last sentence in a paragraph in the last chapter of a book, just to try to make it feel satisfying."
"No Time to Die" is available now on home media.