Olympic Speed Skater Allegedly Ripped Off Covid Relief Funds To Bankroll Elijah Wood Movie, We Swear We're Not Making This Up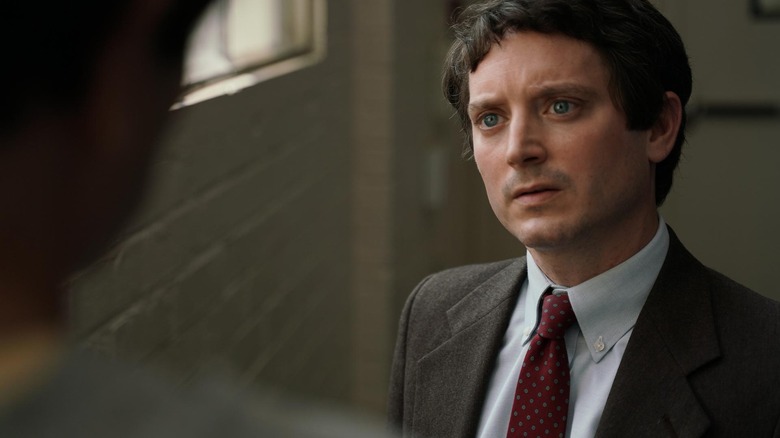 Company X
Yes, that headline sounds like the plot of a surprisingly mundane dream you once had and, yes, it's completely true. Allison Baver, former Olympic speed skater and the founder of Allison Baver Entertainment (shocker), fraudulently applied for $10 million of Covid relief funds and funneled some of those funds into Elijah Wood's production company for his 2021 film "No Man of God." As the 2006 off-kilter romantic comedy starring Will Ferrell "Stranger Than Fiction" once posited, sometimes the truth is stranger than fiction. And in this particular case, not only is it stranger, it also boils down into one more run of the mill scam to acquire money and/or power.
According to The Salt Lake Tribune, Baver has been indicted by a federal grand jury on nine counts of fraud. Baver's scammy story begins when she filed for $10 million through the Paycheck Protection Program, a federal program with the supposed goal of helping businesses keep their doors open during the pandemic, claiming that her entertainment company had a 430 employees and a payroll of $4 million a month. 
As the Tribune reported way back in July of 2020, they could find no evidence of Baver employing over 400 people, even though that number would make her one of the largest employers in Utah. Besides the lack of confirmed employees, no one at The Utah Office of Economic Development or The Utah Film Commission had ever heard of the company. On top of that, the Treasury Department database listed Allison Baver Entertainment's address as a residential neighborhood that also happened to be Baver's personal address. In case you've already forgotten, the government gave her between $5 million and $10 million anyway.
What Did She Do With the Money?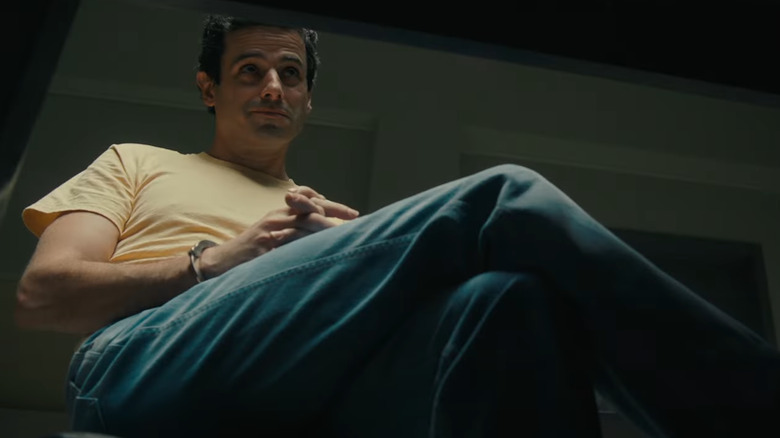 Company X
And what did she do with that sweet money? We can't say what she did with all of it (yet) or what she did was most of it (yet), but the indictment does claim that Baver used $150,000 to help finance the Elijah Wood film "No Man of God." According to Market Watch, Baver is listed as an executive producer of Wood's recent film "No Man of God" and, if you believe IMDb, she even has an uncredited role in the film.
If you missed "No Man of God," it might be because it's one of three Ted Bundy movies that came out in the last few years. This film specifically follows the complex relationship between Bundy and FBI analyst Bill Hagmaier in the last years of Bundy's life on death row. The movie was directed by Amber Sealey ("How to Cheat") and stars Wood as Hagmaier and Luke Kirby ("Take This Waltz") as Bundy.
And Why Did She Do it?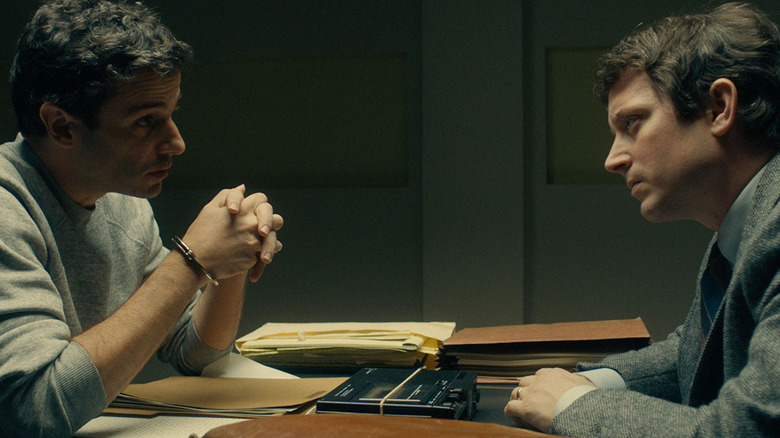 Company X
Until Baver is arraigned at Salt Lake City's federal courthouse on January 18, 2022, we probably wont know how or why she was able to connect with Wood's production company. Maybe it was Baver's attempt at making her entertainment company look like a real organization? Maybe she thought if she could bump up her IMDb credits, the federal government would be none the wiser? Maybe she was trying to make some connections in Hollywood and thought that throwing bands of cash would be a great way to start? Maybe she was just bored with being an Olympic bronze medalist in the women's 3000m relay (which she won in 2010) and thought fraud mixed in with some Hollywood glamor would be a fun way to blow up her life?
Regardless, she pulled some classic #girlboss scammer moves and I can't wait until Wondery does a podcast series about this story. I mean, you know it's coming, right? Do you think they'll ask Elijah Wood to play Elijah Wood when Bravo inevitably orders a series based on the podcast? Or do you think they'll offer it to Daniel Radcliffe instead?