Chris Noth Dropped From The Equalizer Following Sexual Assault Allegations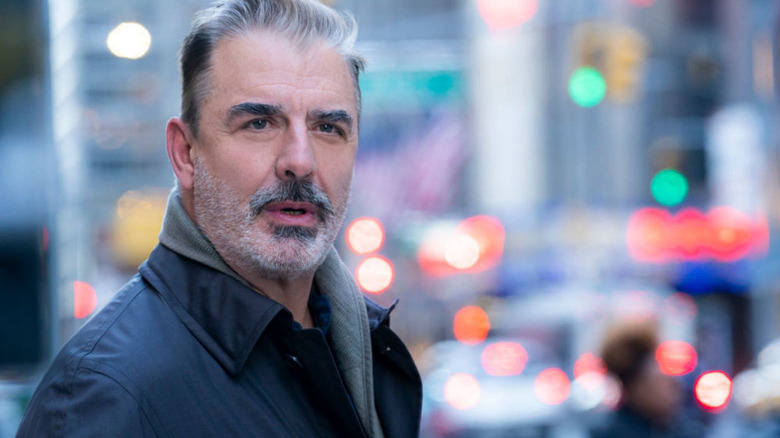 CBS
CBS has dropped Chris Noth from its reboot of "The Equalizer" TV show in the wake of multiple sexual assault allegations against the actor. Noth previously co-starred opposite Queen Latifah on the crime drama series as William Bishop, an old friend of Robyn McCall (Latifah) and her former handler at the CIA who continues to aid her in her newfound career as a justice-seeking vigilante.
Universal Television and CBS announced the news in an official statement (via TVLine), reading, "Chris Noth will no longer film additional episodes of 'The Equalizer,' effective immediately." However, the actor will show up in an already-filmed upcoming episode of the series' ongoing second season, as well as any reruns from seasons 1 and 2 that air in the future.
The aforementioned allegations were published by The Hollywood Reporter on December 16. The women in question, identified as Zoe (who works in the entertainment industry) and Lily (a journalist), told the outlet they were sexually assaulted by Noth in 2004 and 2015. Both women, who approached the outlet "months apart" and do not know one another, said they were triggered by the promos and reports on HBO Max's "And Just Like That...," a series revival of "Sex and the City" in which Noth reprised his role as John James "Mr. Big" Preston, the on-again, off-again love interest to series lead Carrie Bradshaw (Sarah Jessica Parker).
And Just Like That Stars Address Noth Allegations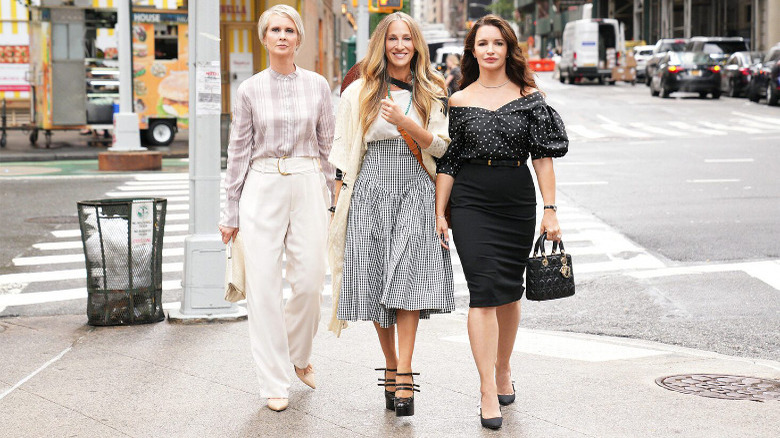 HBO Max
These allegations against Noth come on the heels of the shocking "And Just Like That..." premiere, in which Mr. Big suffered a fatal heart attack after over-exerting himself on a Peloton workout machine. Parker similarly reprised her role as Carrie for the "Sex and the City" revival, with Cynthia Nixon and Kristen Davis also returning as her devoted friends Miranda and Charlotte.
Parker, Nixon, and Davis responded to the allegations against Noth with a joint statement posted to Nixon's Instagram account (via Variety):
"We are deeply saddened to hear the allegations against Chris Noth. We support the women who have come forward and shared their painful experiences. We know it must be a very difficult thing to do and we commend them for it."
Elsewhere, Noth issued his own statement, denying these allegations:
"The accusations against me made by individuals I met years, even decades, ago are categorically false. These stories could've been from 30 years ago or 30 days ago — no always means no — that is a line I did not cross. The encounters were consensual. It's difficult not to question the timing of these stories coming out. I don't know for certain why they are surfacing now, but I do know this: I did not assault these women." 
Mr. Big's death on "And Just Like That..." caused Peloton's stock to drop in value, leading the company to produce a since-deleted parody ad featuring Noth as the character, alive and well.