Why Martin Scorsese Nearly Walked Away From Hollywood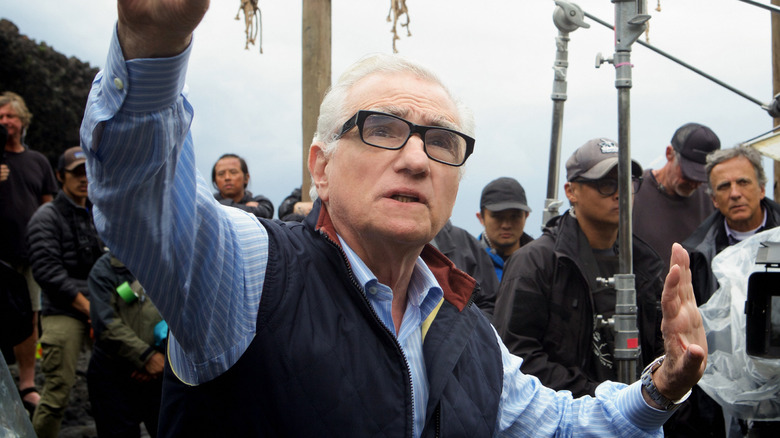 Paramount Pictures
Martin Scorsese set off a perfect storm of online Discourse with his infamous comments about superhero films in 2019. The funniest part of the whole thing, even when it happened, was that anybody was that shocked to learn the director of "Taxi Driver" and "Raging Bull" wasn't the world's biggest "Thor: The Dark World" fan. It's not as though Scorsese has ever been too concerned with the flavor of the day when it comes to popular genre fare: his idea of "going commercial" was to direct 1986's "The Color of Money," the sorta sequel to a gritty, adult drama released 25 years earlier.
Fact of the matter is, Scorsese has spent his career working within the Hollywood studio system while also directing movies that, more often than not, read as box office poison on paper. Even his now-beloved mobster films "Goodfellas" and "Casino" were the opposite of easy sells thanks to their extensive runtimes and brutally realistic violence. Because of this, Scorsese has constantly had to do battle with studio executives to maintain his artistic integrity — something that contributed to his decision to nearly walk away from Hollywood for good.
"I Had Left the Business"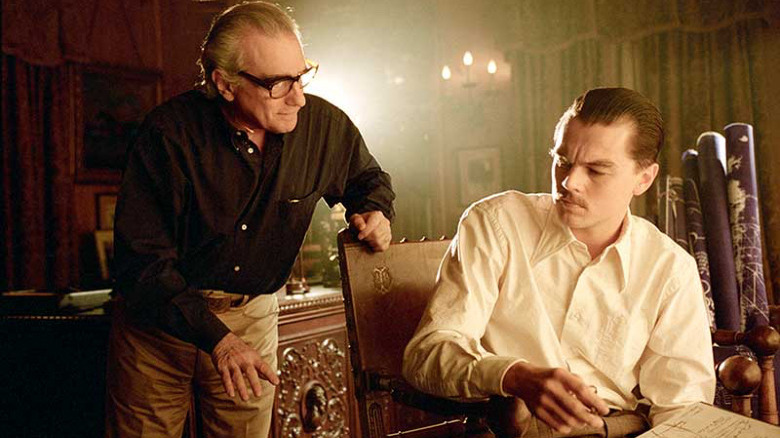 Warner Bros.
In a 2020 interview with the New York Times, Scorsese revealed he hit a wall while making "Casino" in the mid-1990s and found himself wondering if he had taken his directing skills to their limit. Even as he strove to refine his craft by working across a range of genres in the years after, his never-ending conflicts with his movies' bottom line-driven backers began to take a toll.
Not helping matters, Scorsese followed up "Casino" by helming "Kundun," a film about Tenzin Gyatso, the 14th Dalai Lama, which received praise from critics yet got him temporarily banned from China and flopped at the box office. His next non-documentary after that, the paramedic drama "Bringing Out the Dead," was also a financial disappointment despite receiving positive reviews of its own. Third time wasn't the charm for Scorsese, either, when he released his longtime passion project "Gangs of New York" in 2002. The historical drama racked up 10 Oscar nods yet only grossed $194 million against a $100 million budget.
In the end, it was the filmmaker's 2004 Howard Hughes biopic "The Aviator" — another nine-figure period piece starring Leonardo DiCaprio that spanned almost three hours — that broke the proverbial camel's back. "The last two weeks of editing and mixing 'The Aviator' I had left the business from the stress [of dealing with studio executives]," Scorsese told NYT. "I said if this is the way you have to make films then I'm not going to do it anymore."
How Marty Got His Groove Back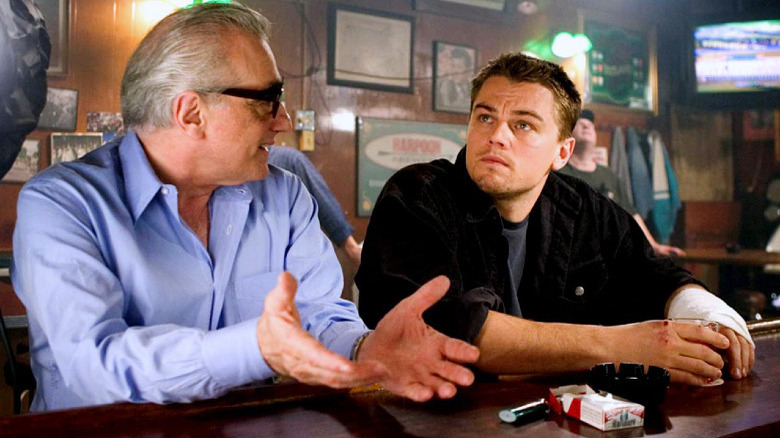 Warner Bros.
Of course, that wasn't enough to permanently extinguish Scorsese's passion for the art form. After reading William Monahan's script for "The Departed," the filmmaker liked it enough to step back into the directing ring, with DiCaprio once again serving as his leading man. This time, though, the cards fell in his favor: "The Departed" was an unreserved hit upon its release in 2006, taking home the Best Picture Oscar and netting Scorsese his first win for Best Director.
The success of "The Departed" seemed to reinvigorate Scorsese, who has since continued to evolve as a director and even tried his hand at a family movie with the Oscar-winning "Hugo." Critically and commercially, he still sees varying results, yet there's no denying Scorsese has remained dedicated to telling stories he personally finds meaningful. He's even branched out into the world of streaming with "The Irishman" and the upcoming "Killers of the Flower Moon," affording him greater creative freedom than he's ever had operating in the studio system.
As for his superhero movie comments: Marvel and DC films simply aren't his bag, and there's nothing wrong with that. Besides, when you really dig into what he's said on the subject, it becomes clear his true beef is with the corporate forces whose main concern is maximizing their profits on every movie they produce. After a career of fighting them to get his art made, it's no wonder he perceives their current cash cow as the enemy.