The Dropout: Release Date, Cast, And More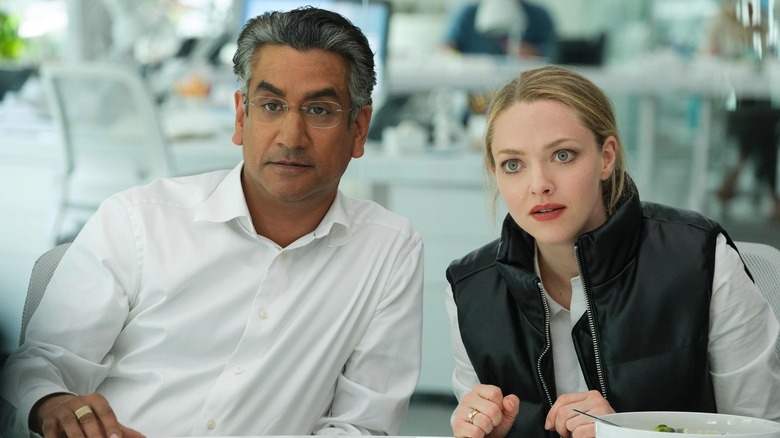 Hulu
(Welcome to ...And More, our no-frills, zero B.S. guide to when and where you can watch upcoming movies and shows, and everything else you could possibly stand to know.)
The story of Theranos founder and world's youngest female self-made billionaire, Elizabeth Holmes, is a peculiar one, and people have been buzzing about the possibility of a dramatized look at the situation ever since the Wall Street Journal uncovered that her entire empire was built on a lie. With her trademark red lips, black turtleneck, and nest-like teased blonde hair, Holmes became an easily identifiable "girlboss," but she's now currently on trial and facing up to 20 years in federal prison and potential millions in restitution and fines. What happened to Elizabeth Holmes? Why did she pursue a lie so easily debunked? What else don't we know about her? 
Fortunately, Hulu is giving us a glimpse behind the (potentially) fake deep voice and all of the medical equipment lies with their new series, "The Dropout." Here's everything you need to know before the show debuts next year.
The Dropout Release Date and Where You Can Watch It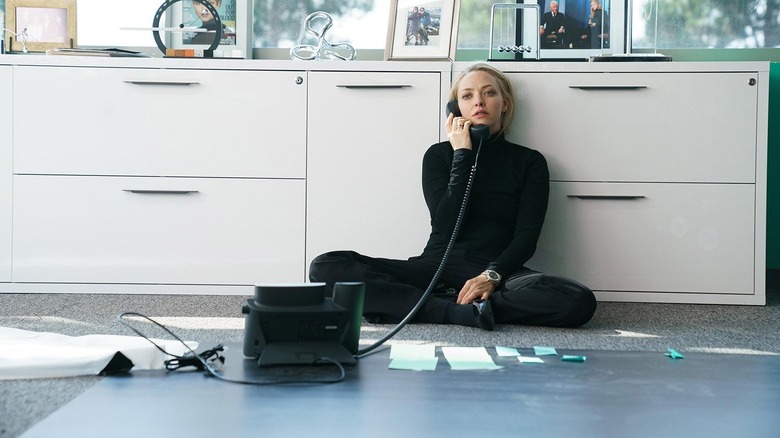 Hulu
The limited original series will premiere its first three episodes on March 3, 2022, with new episodes streaming weekly after that, all exclusively on Hulu.
What is The Dropout About?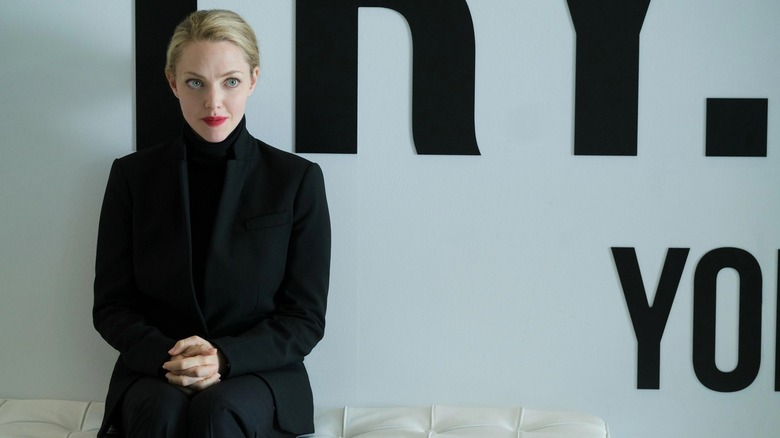 Hulu
Holmes and her tech company Theranos promised to change the world with their new medical technology, in particular, a revolutionary rapid blood test which allowed testing for countless diseases with only a small finger prick. Unfortunately for Holmes, her company, and all of the investors she duped, this revolutionary development was too good to be true. Holmes is currently awaiting trial alongside Holmes' former partner and Theranos COO Ramesh "Sunny" Balwani on nine counts of wire fraud and two counts of conspiracy to commit wire fraud for distributing blood tests with falsified results to consumers. She was a game changer in the tech world, and a figure that many wanted to believe in, but it was unfortunately all a lie. Read below for Hulu's official synopsis of the show:
Money. Romance. Tragedy. Deception. Hulu's limited series "The Dropout," the story of Elizabeth Holmes and Theranos is an unbelievable tale of ambition and fame gone terribly wrong. How did the world's youngest self-made female billionaire lose it all in the blink of an eye?
The Dropout Cast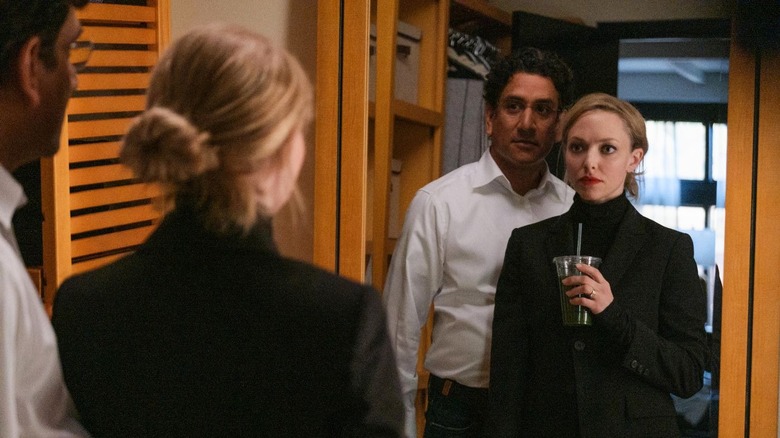 Hulu
"The Dropout" was originally set to star Kate McKinnon as Elizabeth Holmes, but Amanda Seyfried stepped into the role after McKinnon left the project. Naveen Andrews ("Lost") is playing Sunny Balwani, and together the two are joined by an all-star line-up. William H. Macy is tackling the role of Richard Fuisz, a physician Holmes targeted and accused of stealing her company's technology. Fuisz was vital in taking down Holmes, and it's always exciting to see William H. Macy take down villains. Laurie Metcalf is playing Phyllis Gardner, the Stanford University professor who knew Holmes as a student and told her ahead of time her plan was doomed for failure, and helped take her down. Elizabeth Marvel, Utkarsh Ambudkar, Kate Burton, Stephen Fry, Michel Gill, Michael Ironside, Bill Irwin, and Josh Pais will all also star in the limited series.
The Dropout Director, Writer, and More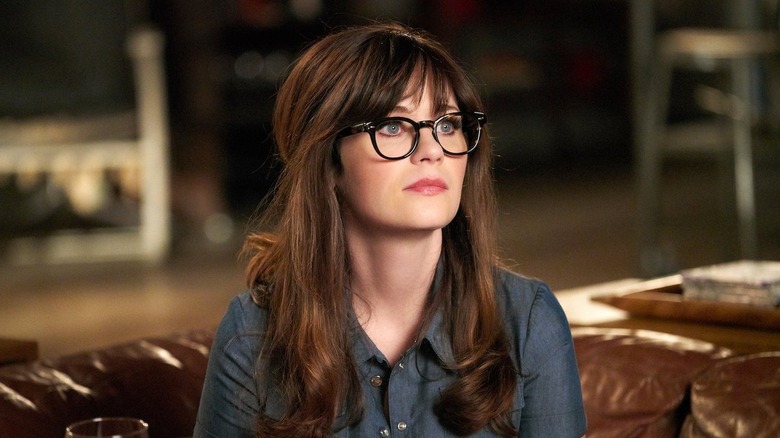 Fox
The series comes from showrunner Elizabeth Meriwether ("New Girl"), who is executive producing alongside Liz Heldens, Liz Hannah, Katherine Pope, Rebecca Jarvis, Victoria Thompson, and Taylor Dunn. Michael Showalter ("Wet Hot American Summer," "The Big Sick") is set to direct multiple episodes, and will also serve as an executive producer along with his Semi-Formal Productions producing partner Jordana Mollick.