The Daily Stream: The Swerve Is Essential If You Can Appreciate A Bleak Descent Into Madness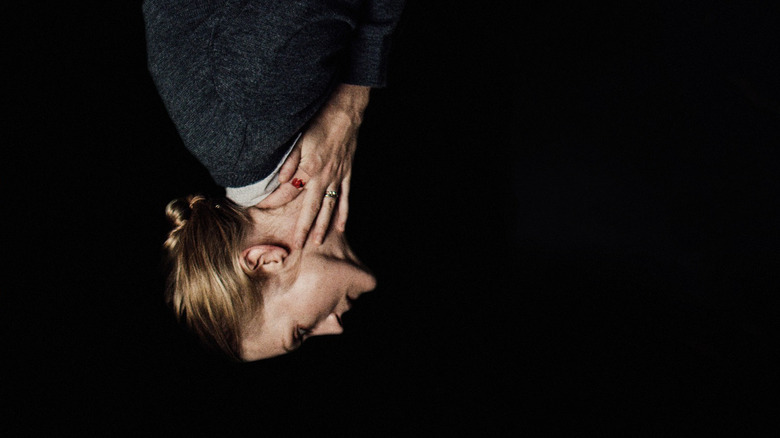 Epic Pictures Group
(Welcome to The Daily Stream, an ongoing series in which the /Film team shares what they've been watching, why it's worth checking out, and where you can stream it.)
The Movie: The Swerve
Where You Can Stream It: Tubi
The Pitch: Holly is a housewife and mother who seemingly has a good life: a pretty solid teaching job, a loving husband who is about to be promoted, and a great set of kids. But a serious case of insomnia proves that all is not well in Holly's world. Not to mention her insomnia meds ... or the dreams from said meds, which she isn't even entirely positive are dreams at all. In the midst of trying to stay afloat, Holly comes face to face with a mouse that appears in her home. The incident sets her off on a spiral out of control as her delicate balance unravels entirely — so if your preferred subgenre is "descent into madness," this one is for you.
Why It's Essential Viewing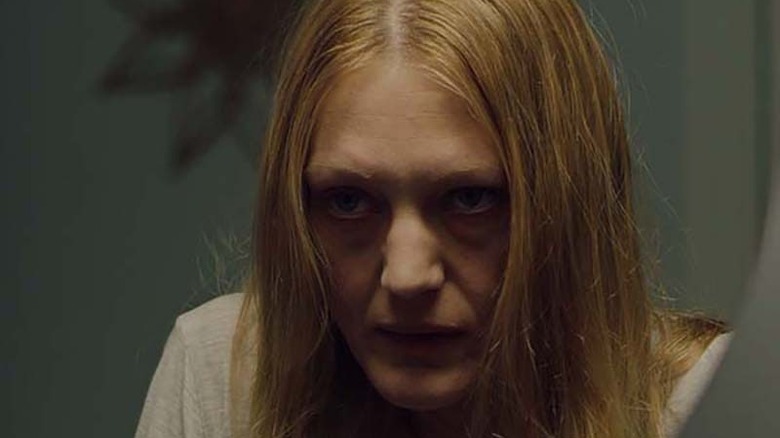 Epic Pictures Group
I first saw "The Swerve" at the Brooklyn Horror Film Festival in 2019, a few months before the world would lock down completely due to COVID. It was my first festival ever doing press coverage and I was so eager to take in everything the hometown event had to offer, especially considering it was a horror festival. And then I found "The Swerve," the film that impressed me the most.
Writer-director Dean Kapsalis does an incredible job of crafting a story of a woman on the edge, and highlighting how fragile people can crumble easily when we don't recognize the warning signs. The film plays like one long cry for help, and I'll admit, there are times when it can be an incredibly hard watch. But it's a testament to Kapsalis' writing, because those moments feel achingly reel and rooted in how depression and mental illness actually takes hold of the body and renders it a hostage of its own design. Additionally, the filmmaker's directorial choices shape Holly's world in such a stark and disorienting way that you absolutely feel along for the ride, even though you know that ride isn't going to end with you getting home safe and sound. The character of Holly is crafted with such force and grace by actress Azura Skye, who probably should've won an Oscar for her performance in this film — but sometimes, there is no justice in this world.
"The Swerve" is so wholly unique and unsettling that the simple fact that the film was playing a horror festival — despite basically straddling the line between horror and drama in my eyes — has stuck with me for a long time. I'm still not sure exactly how to categorize it, even after several conversations with Kapsalis on the matter. If you decide to give it a watch on this fine Sunday, maybe you'll form your own opinions, but either way, I know you will be compelled and crushed by this behemoth of a film.