Amy Pascal & Kevin Feige Explain How Spider-Man Ended Up In The MCU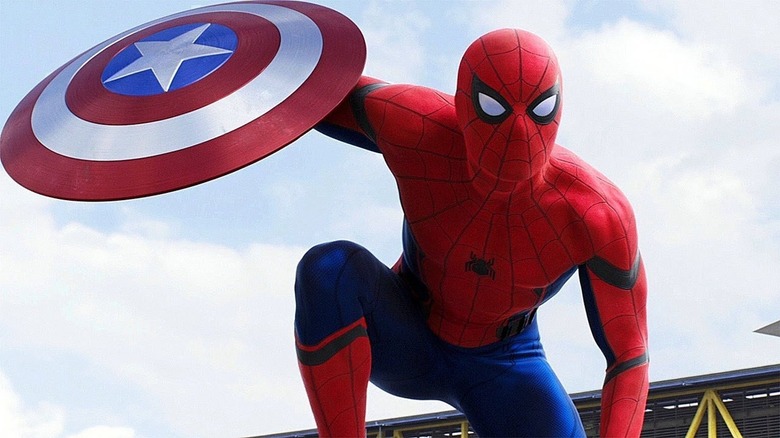 Disney
Once upon a time, in ye olde 2014, the movie rights to Spider-Man belonged to Sony, and Marvel Studios couldn't bring the arachnid hero to the big screen without setting off a torrent of lawsuits. Somehow, Sony president Amy Pascal and Marvel president Kevin Feige came to an understanding, sharing Spidey across their respective properties in an IP-lending move that had never really been done before. Now, Spider-Man is owned by Sony while also being part of the Marvel Cinematic Universe, and it couldn't have happened without the careful work of Pascal and Feige. 
In a recent interview with The New York Times promoting the release of "Spider-Man: No Way Home" this weekend, Pascal and Feige shared the secrets behind one of the most successful superhero studio switches in all of cinematic history. 
Bringing Spidey Into the MCU Fold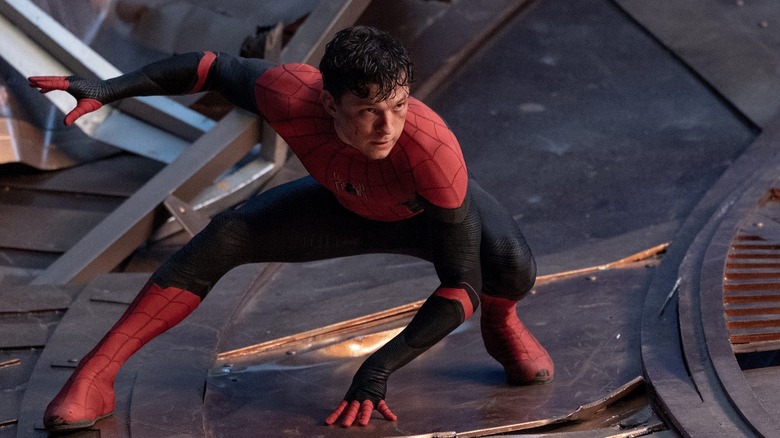 Sony
In the interview, New York Times writer Brooks Barnes asked Pascal and Feige about how their collaboration first started. He recalls that legend has it Pascal was running Sony and had just made "The Amazing Spider-Man 2," starring Andrew Garfield. Feeling that it was "rather wobbly," she called Feige for help. Amazingly enough, that's exactly what happened, and Pascal confirmed: 
"That is the truth. I called Kevin and said, 'Help.' And then he came over to my office for lunch and said, 'I know how to help you.' And then I threw a sandwich at him."
Apparently Feige didn't want to just give advice and then bail, and he told Pascal that the only way he knew how to help was to make the movie for her. That inspired said sandwich-launching, which could have been the end of talks about Spider-Man in the MCU. Thankfully, like Spider-Man himself, Feige wasn't phased by a little flying bread.
An Offer Pascal Couldn't Refuse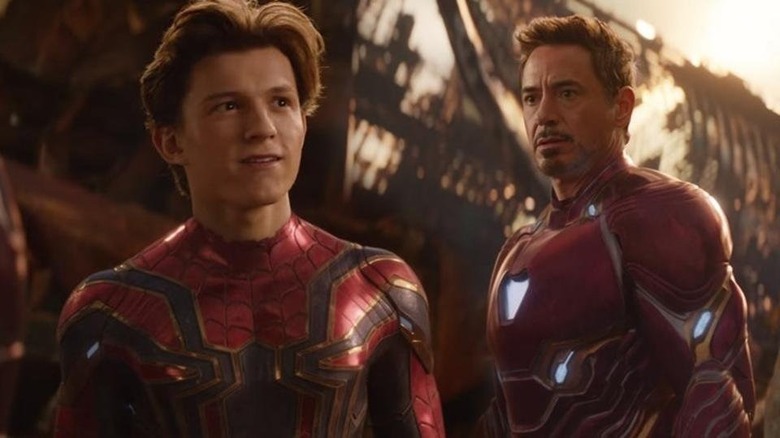 Disney
Despite nearly being beaned with baked goods, Feige didn't give up. He called Pascal and then went over to her house to discuss his plan for introducing Spider-Man to the MCU, and according to Pascal, it was an idea too good to pass up:
"And then Kevin called me and came over to the house and said, 'I have an idea. What if Tony Stark makes Peter's suit?' And as soon as he said that, I understood the possibilities of what we could do together. To have Iron Man and Spidey in the same world, one rooted more in technological innovation — the new suit — and less in medical experimentation, which is where we were confined before, felt so much more modern. It has taken a lot of work. But just look at the results. Pretty fantastic, right?"
The idea of Tony Stark and Peter Parker onscreen together was too cool for Pascal to deny, and she and Feige got to work arranging the fine contract details so that this amazing IP share could happen. Thank goodness for Feige's persistence, because otherwise the MCU would have been missing one of its most important heroes. 
Check out "Spider-Man: No Way Home" in theaters and catch Tom Holland's Spider-Man in all of his web-slinging, building-swinging goodness.