The Daily Stream: The Lodge Opens Its Doors For A Ruthless Religious Experience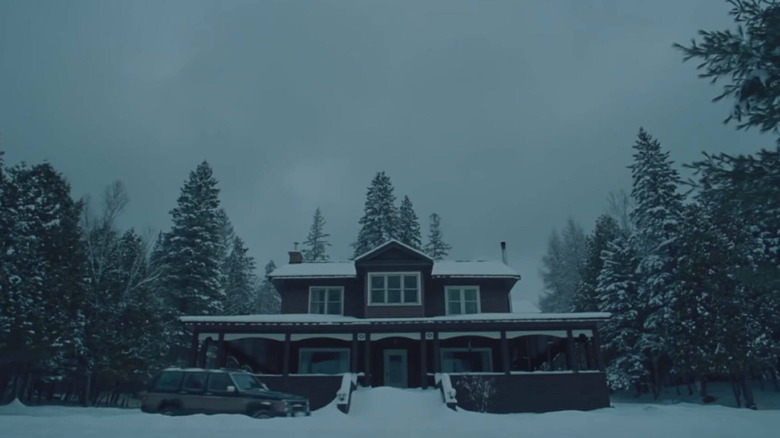 Neon
(Welcome to The Daily Stream, an ongoing series in which the /Film team shares what they've been watching, why it's worth checking out, and where you can stream it.)
The Movie: "The Lodge"
Where You Can Stream It: Hulu
The Pitch: Written and directed by the aunt and nephew duo who brought us "Goodnight Mommy", Veronika Franz and Severin Fiala deliver another psychological horror film surrounding grief and distorted family dynamics. "The Lodge" takes place over the Christmas holiday in a remote vacation house after the mother of two young children passes away. The kids are forced to spend their holiday with their dad's new fiancé who has a dark and traumatic history of her own. Surrounded by desolation during a time otherwise meant for family and cheerfulness, "The Lodge" utilizes religion, mental health, and grief as a platform to explore the depths of human pain and longing.
Why It's Essential Viewing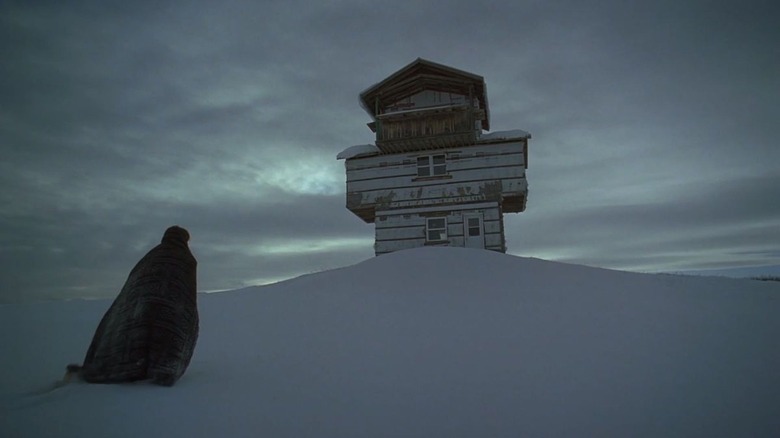 Neon
"The Lodge" is one of those horror films that look gorgeous while successfully maintaining a sense of dread. Cinematographer Thimios Bakatakis captures the cold emotions radiating from its characters against the backdrop of a snowy landscape by utilizing cool neutral color palettes. This technique depicts their frigid disposition that juxtaposes a holiday typically meant to be cheerful and bright. 
Riley Keough stars as Grace, the soon-to-be stepmom who is the sole survivor of a cult that committed mass suicide. She is reserved as she struggles with the religious practices of her future family and takes medication to alleviate her anxiety. Left alone with Aiden (Jaeden Martell) and Mia (Lia McHugh), they all begin to experience unsettling events around the house that force them to question reality. Clocks stop working, food disappears, odd patterns in the snow surface, and everything from Christmas decor to Grace's medication is misplaced overnight. Keough does a fantastic job at playing Grace as she grows increasingly unhinged and dangerous, taking madness to new heights. 
Camera angles towering over the characters imply they're being watched, a familiar technique from older horror films. This begs the question of whether or not the house is haunted by the ghost of the kids' mother (who is played by Alicia Silverstone!). There's also the motif of dollhouses and miniatures since there is a replica of the vacation home that Mia plays with regularly. To deal with her grief, she carries around a doll that looks like her mother, offering the doll food and words of affection. The use of miniatures implicates control and manipulation, but exactly who is in control remains unknown until the very end.
Religion plays a particularly interesting role in "The Lodge." The characters discuss suicide and struggle to accept that one's soul may not go to heaven if that's how their life ended. There is an ominous painting of a saint that stares down at the characters sitting around the kitchen table and they regularly express their need to repent in order for things to return to normal. The film also explores aspects of survivor's guilt and adhering to what one considers necessary in order to unchain themselves from sin. 
Ultimately, "The Lodge" distorts traditional Christmas themes of family and religion by utilizing horror to explore what humans are capable of when pushed to their limits.