The Best Movies Streaming Right Now: Nightmare Alley, It's A Wonderful Life, And More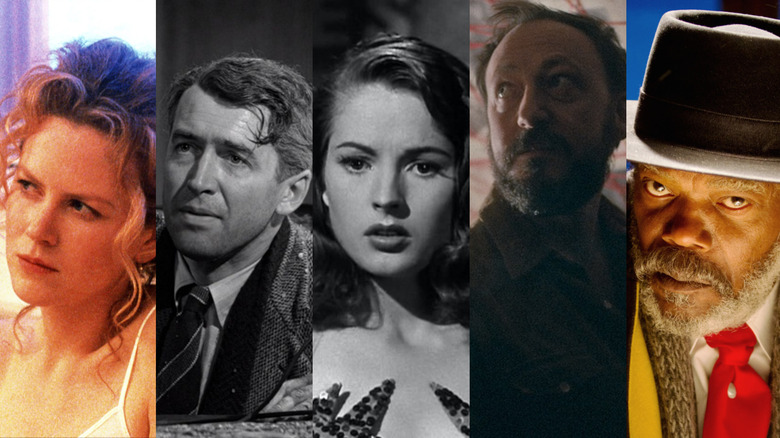 Warner Bros., RKO Radio Pictures, 20th Century Studios, IFC Midnight, TWC
(Welcome to Now Stream This, a weekly column dedicated to the best movies streaming on Netflix, Amazon, Hulu, and every other streaming service out there.)
It's that time again, friends. Time for another streaming column, wherein I suggest some great movies that you should watch if you're so inclined. Since Christmas is somehow next week, this will be a mostly holiday-themed streaming column. By that I mean four of the five choices are seasonally appropriate, while the one non-holiday flick on here is to tie into a brand new theatrical release. As always, I try to give you many different options here. Pick one, or watch 'em all! Whatever floats your boat! I hope you check these titles out, I hope you enjoy them, and I hope you have a happy holiday. 
Nightmare Alley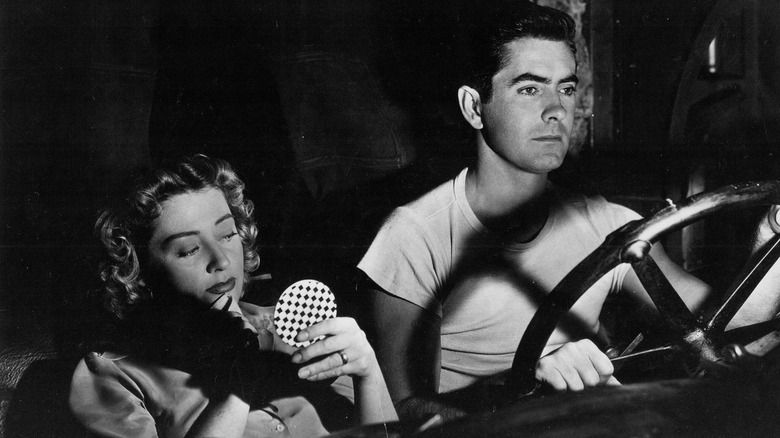 20th Century Studios
Now streaming on The Criterion Channel.
Guillermo del Toro's star-studded remake of "Nightmare Alley" is now in theaters, and it's pretty damn good. But if you're going to check out del Toro's take on the tale, you should also watch the 1947 original. This cold-blooded noir follows opportunistic carny Stan Carlisle (Tyrone Power), who starts off helping out with a two-bit carnival side-show and works his way up to being a phony mentalist at a fancy club. Along the way, he meets a sweet-natured carnival worker (Coleen Gray) and a psychologist (Helen Walker) who seems to be even more morally bankrupt than Stan. I loved del Toro's movie, but I'll freely admit the 1947 film is better, particularly in how it handles the main character of Stan. But I highly recommend you watch both. 
It's a Wonderful Life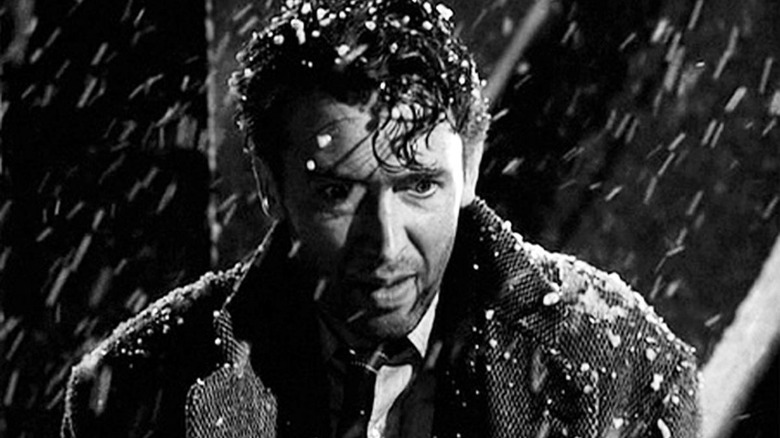 RKO Radio Pictures
Now streaming on Amazon Prime Video.
At some point, Frank Capra's holiday classic "It's a Wonderful Life" gained a reputation for being "corny." But Capra's film is actually beautiful, and unique, and often quite bleak. James Stewart is down-and-out family man George Bailey, who decides to kill himself on Christmas Eve (like I said: bleak) after a few setbacks. However, his guardian angel (Henry Travers) shows up to show Geroge what his small town of Bedford Falls would be like had he never been born. Yes, it does all lead to a big, heartwarming moment. But getting there is a rough road, but worth the trip. "It's a Wonderful Life" is one of those great movies that somehow gets better every time you watch it. If you've managed to avoid it this long, I highly recommend you give it a shot. 
Eyes Wide Shut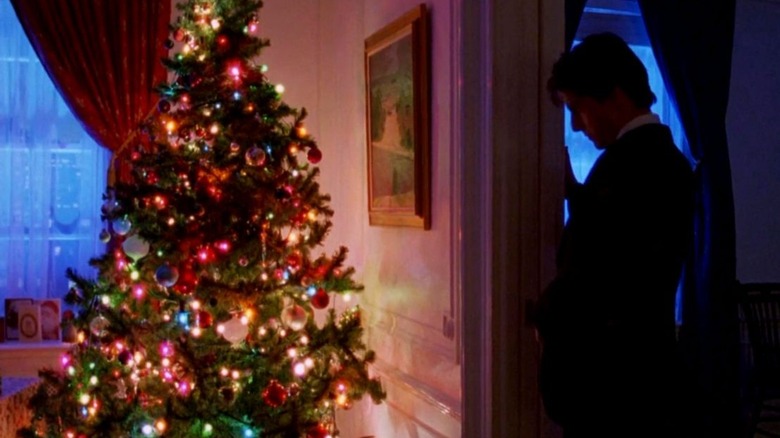 Warner Bros.
Now streaming on HBO Max.
At this point, it's probably safe to say Stanley Kubrick's final film is a modern holiday classic. Tom Cruise and Nicole Kidman, who were married at the time, play a wealthy married couple who get into an argument after attending a fancy Christmas party. Cruise's character, a doctor, was seen flirting with multiple women – which inspired Kidman's character to admit that she almost had an affair once. This news sends Cruise's character into a spiral, and he stalks out into the night, embarking on a strange journey that lands him at an orgy. In other words, it's your traditional Christmas movie. 
The Hateful Eight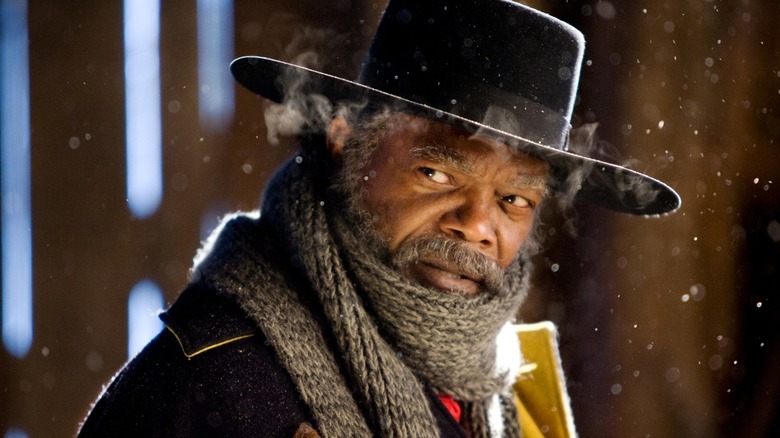 TWC
Now streaming on Netflix.
Quentin Tarantino's pitch-black Christmas movie isn't for everyone – it's nasty, and violent, and cruel, more so than any other film he's ever made. But "The Hateful Eight," a film inherently about racial tensions, has aged well and feels all the more relevant now than it did when it first arrived in 2015. This snowbound thriller traps a bunch of characters in a cabin and proceeds to bump them off, murder mystery-style. But there's a lot more going on here than meets the eye, with Samuel L. Jackson turning in one of his best performances as a Civil War vet who ends up having to play detective. A mash-up of "The Thing" and Tarantino's own "Reservoir Dogs," "The Hateful Eight" is streaming in two forms on Netflix. There's the theatrical release, and then there's an extended miniseries-style cut that Tarantino assembled himself. Both are worth watching. 
I Trapped the Devil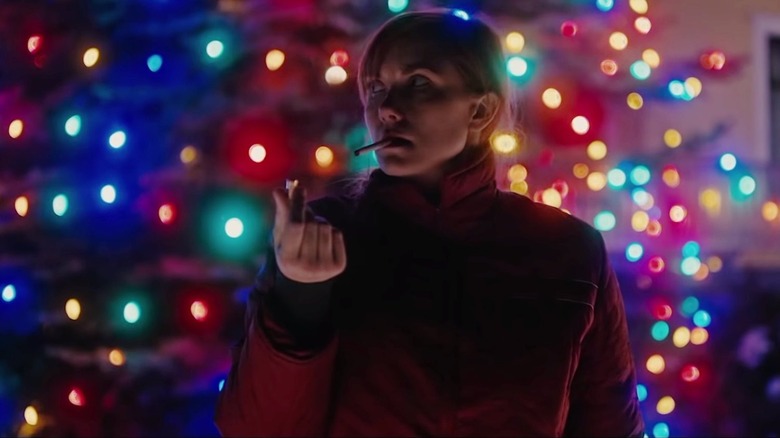 IFC Midnight
Now streaming on Hulu.
Tired of the same old, same old when it comes to Christmas-themed horror? Then you might want to check out "I Trapped the Devil," an under-the-radar little lump of coal that makes the most of a small setting. It's Christmastime, and Matt and his wife Karen have arrived at the home of Matt's brother Steve. But Steve's house is a dark disheveled mess, and Steve is acting strange. Soon, it becomes clear why: Steve has someone imprisoned in his basement. Matt and Karen are understandably perturbed by this, but Steve insists it's no ordinary guy down there. No, Steve says it's the devil himself locked away. This simple premise gives way to all sorts of creepy happenings, complete with glowing Christmas lights to set the mood.