29 Alternative Christmas Movies That Aren't Die Hard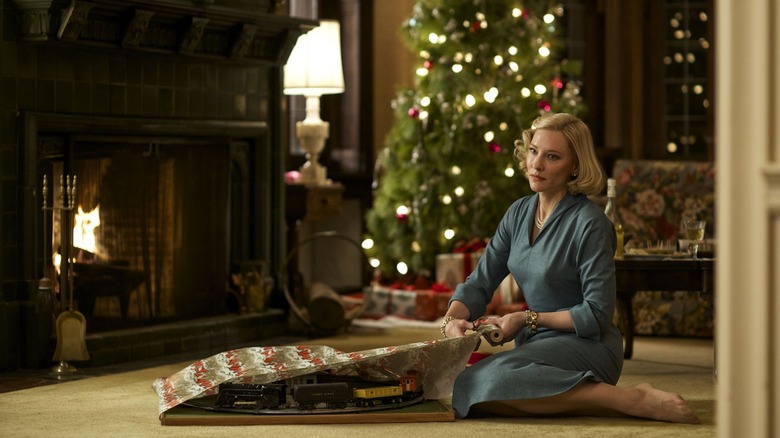 TWC
The holiday season is upon us, and I don't know about you, but I've always found something melancholy about this time of year. Perhaps it's because the holidays signal that another year has ended. Perhaps it's because the weather gets colder, cutting into your bones. Perhaps it's because there are approximately three hours of sunlight before impenetrable darkness sets in. I don't know. None of that is to say I don't like Christmas. No, despite the sadness, I do enjoy this time of year. I enjoy the festivities, and the lights, and the excuse to self-medicate with alcohol. And I enjoy the movies. I don't just mean the obvious traditional Christmas movies, either. No, I'm talking about the wonderful world of alternative Christmas movies. Movies that are set during this time of year that also happen to be dark, or bleak, or violent, or scary. Movies that say, "Unfortunate things happen all the time – even on Christmas." 
At this point in time, I think it's safe to say the most popular, well-known alternative Christmas movie is "Die Hard." You know it, I know it. And I'm not slagging on "Die Hard" here, oh no. "Die Hard" is a great movie! I even like "Die Hard 2" because it feels a bit more Christmas-y, what with the snow and the crowded airport and so on. But since "Die Hard" is so well established as an alternative Christmas movie at this point, it felt kind of silly to put it on a list. Because I don't need to tell you about "Die Hard," right? I mean ... you get it. However, if the absence of "Die Hard" on this list really bugs you, you have my permission to pretend it's here! And only you can see it! Because you are special, dear reader. 
With that out of the way, take a stroll with me now through the weird, wonderful world of alternative Christmas movies. The type of Christmas movies that remind you of struggling into your winter coat and walking down dark city streets where buildings and trees are decked out with cold, twinkling lights. Movies that have the vibes of hangovers; loneliness; exhaustion. And, yes, there will be little joy thrown in for good measure, too. Happy Holidays, folks. Here's to (hopefully) better days ahead. 
Blast of Silence (1961)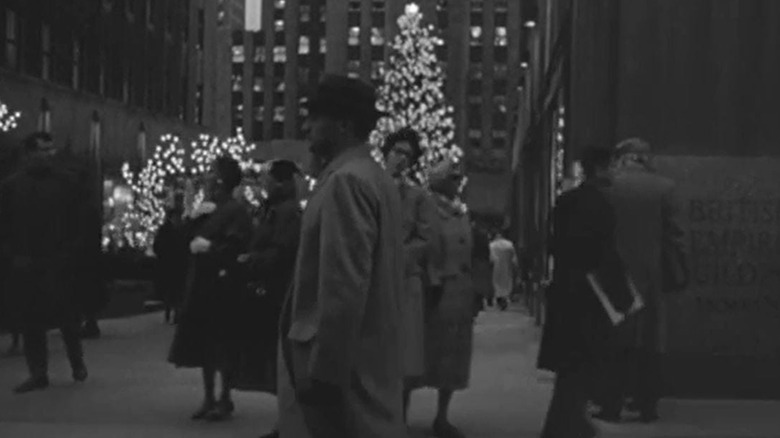 Universal Pictures
"You hate cities. Especially at Christmas!" So growls the unseen narrator in 1961's "Blast of Silence," an ice-cold low-budget noir set during Christmas week in New York. Unstable Cleveland hitman Frankie Bono travels to NYC during Christmas to pull off a job, and we're treated to a brilliant pulpy narration every step of the way. Frankie, played by Allen Baron (who also directed the film) wanders around the Big Apple in stark black and white, with Christmas decorations around every corner. At one point, the hitman strolls down a New York block while an unseen children's choir performs a ghostly rendition of "Deck the Halls," and it's so simple and yet so unsettling that it'll give you goosebumps. This is a Christmas movie for people who hate Christmas movies. Martin Scorsese considers this to be a "key New York movie," and you should always listen to Marty. Now if only Criterion, who previously released the film on DVD, would give it a new Blu-ray. 
Eyes Wide Shut (1999)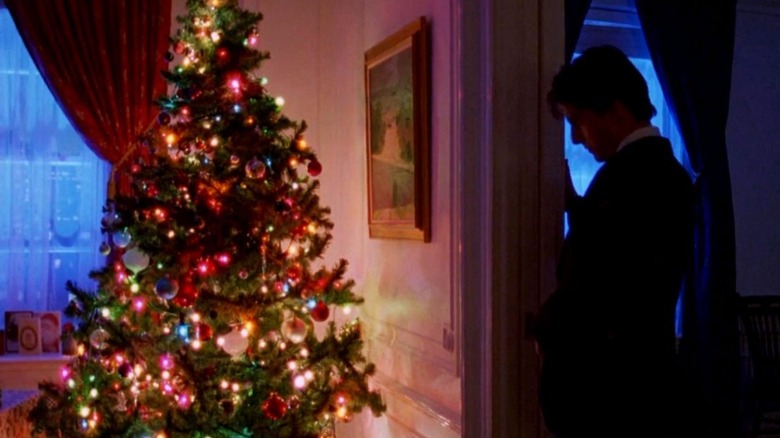 Warner Bros.
Stanley Kubrick's final film has become a bonafide Christmas classic in my house. It's somewhat crazy to think that Kubrick's "Eyes Wide Shut" hit theaters in July, because it's such a Christmasy movie that the thought of watching it during the summer feels like sacrilege. There's an online claim that there's a Christmas tree in every scene of this film – that's not technically true, but brightly lit Tannenbaums are definitely all over this joint. A psychosexual adventure into one very long, long Christmastime night, "Eyes Wide Shut" has Tom Cruise as an insecure doctor who stalks out to see a patient after his wife (Nicole Kidman) reveals that she once considered having an affair. She didn't have an affair, mind you. But the confession that she considered it is enough to send Cruise's character into a cuckold crisis. He travels from one location to the next and eventually ends up at a mask-filled orgy. Doesn't that sound like Christmas? 
Batman Returns (1992)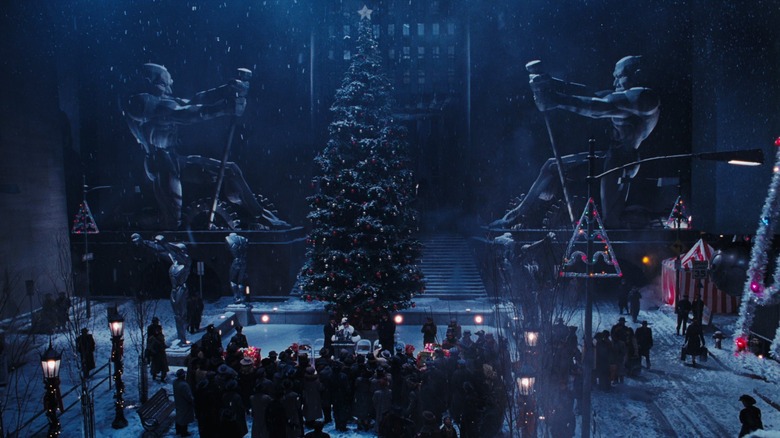 Warner Bros.
After the boffo success of "Batman" in 1989, Tim Burton and Micheal Keaton returned with an even weirder, darker take on the Dark Knight. In fact, Burton's sequel "Batman Returns" was so twisted, so steeped in fetishistic sexuality and sudden bursts of violence, that it effectively got him booted from the franchise. It's Christmastime in Gotham, and the city is under siege from a gang of circus freaks led by the Penguin (Danny DeVito). Meanwhile, secretary Selina Kyle (Michelle Pfeiffer) gets pushed out a window by her Donald Trump-like boss (Christopher Walken), only to be reborn as Catwoman, a whip-cracking lunatic in skin-tight latex. It's the most wonderful time of the year! And remember: Mistletoe can be deadly if you eat it. But a kiss can be even deadlier if you mean it.
All That Heaven Allows (1955)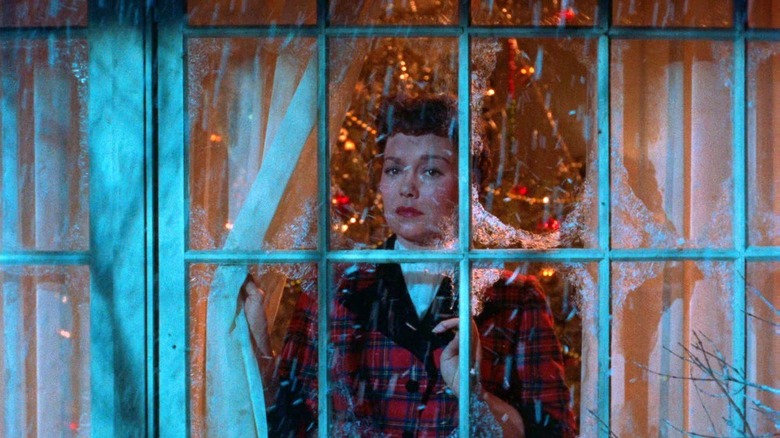 Universal Pictures
This Technicolor dream from Douglas Sirk starts in autumn and gives way to snowy Christmas. The story follows lonely widow Cary Scott (Jane Wyman), who finds herself falling for Ron (Rock Hudson), a younger man who works as an arborist. Cary is from the rich upper-class while Ron is firmly working class, and a relationship between such clashing classes is a huge no-no in Cary's circle of snobby, upper-crust friends. Even Cary's grown children disapprove of the romance, worrying about what it will do to their social status. Lush with gorgeous colors, complete with shots of frosty blue ice crusting against huge picture windows as fireplaces roar, there's something cozy built into this wonderful melodrama that should be seasonal viewing for everyone who loves good movies. 
Carol (2015)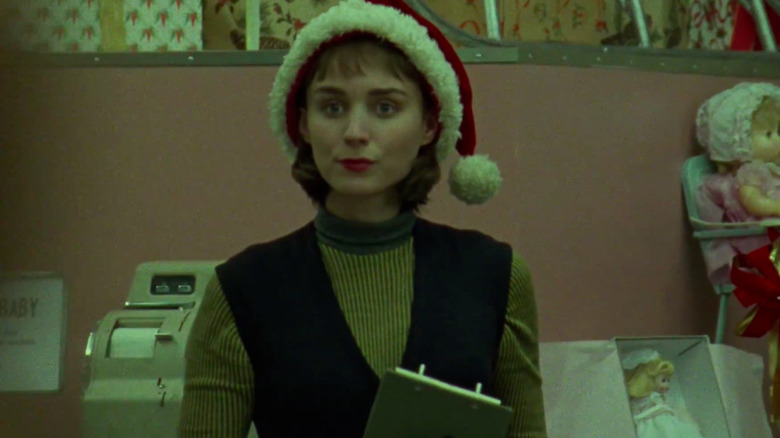 TWC
Todd Haynes' gorgeous, lovely Christmas "Carol" has Rooney Mara as a shopgirl who falls for a wealthy older woman, played by Cate Blanchett. The two meet during a chilly, snowy Christmastime in New York City, and soon they're entering into a romance that won't be greeted too kindly in the film's 1950s setting. "Carol" moves through the holiday season, even going beyond New Year's Eve, but it maintains that wintry, somber Christmas vibe throughout as Blanchett and Mara take our breath away. 
The Apartment (1960)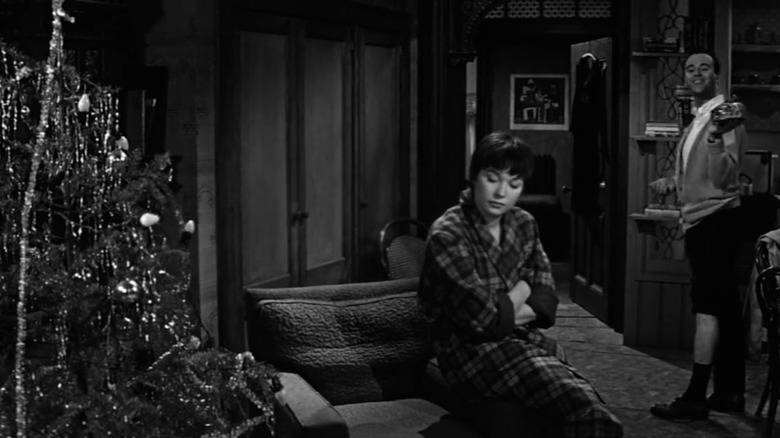 United Artists
Billy Wilder's "The Apartment" is a comedy, a drama, a love story, and a rather lonely little Christmas (and New Years') movie. Office drone Jack Lemmon is such a pushover that he lets his bosses use his apartment as a love nest for their affairs. Then he meets elevator operator Shirley MacLaine and, understandably, grows smitten. Unfortunately, Maclaine's character is in a relationship with Lemmon's direct boss, played by Fred MacMurray. Full of shots of blackened New York streets during Christmas, and including a boozy Christmas party blow-out, "The Apartment" is a holiday movie for lovelorn losers everywhere. 
Phantom Thread (2017)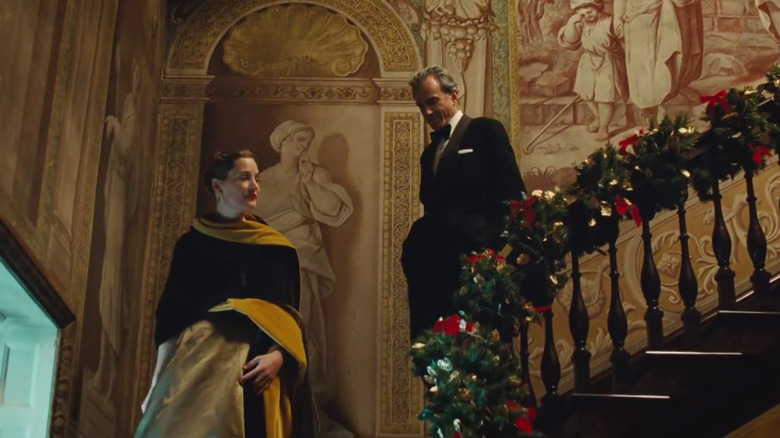 Focus Features
Nothing says the holiday season like checking in with the House of Woodcock. Paul Thomas Anderson's wickedly funny "Phantom Thread" has Daniel Day-Lewis as a stuffy fashion designer in 1950s London who enters into a relationship with a waitress, played by Vicky Krieps. Anderson plays things very close to the chest here, so much so that you're not quite sure where he's going with all this. On top of that, the humor is so dry that I'm pretty sure most people didn't realize "Phantom Thread" was supposed to be funny. In the midst of all this, Anderson stages both a Christmas party and a New Year's bash, all of which adds a distinct holiday flavor to the proceedings. 
2046 (2004)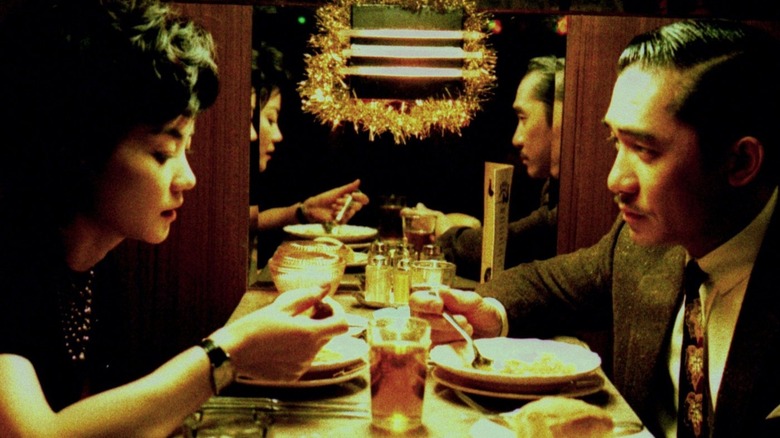 Mei Ah Entertainment
A Wong Kar-wai Christmas movie? Yes, it exists! "2046" is a sequel of sorts to the filmmaker's "In the Mood for Love," and once again checks in with Chow Mo-wan, the character played by Tony Leung. Chow is still pining for Su Li-zhen (Maggie Cheung), but he's also become something of a ladies' man, moving from one beautiful woman to the next. In the midst of all this, the film also cuts to scenes set in the future involving a speeding train and beautiful robot women. These sci-fi elements are part of a sci-fi novel Chow wrote, but they blend in with the "real" storyline as things cut back and forth. The passage of years is marked by several different Christmas Eves, and while there's only one scene that actually features Christmas paraphernalia, the loneliness of the holiday comes through, rendered gorgeously via cinematography from Christopher Doyle, Lai Yiu-fai, and Kwan Pun-leung. 
Catch Me If You Can (2002)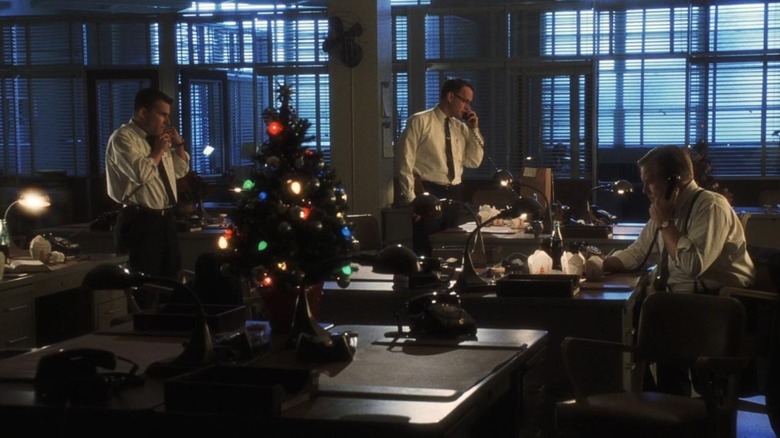 DreamWorks
Various biographies of Steven Spielberg have pointed out that while he was growing up as a Jewish kid he was jealous of those who got to celebrate Christmas. Many years later, Spielberg channeled his Christmas love into "Catch Me If You Can," a film that is both breezy and sad. Several pivotal scenes in the movie take place on Christmas and specifically play up how the two lead characters are often all alone on that most festive of days. One of them is teen conman Frank Abagnale (Leonardo DiCaprio), who scams his way to success but is seemingly cursed to remain cut off from everyone. The other is the lawman trying to catch Frank, FBI Agent Carl Hanratty (Tom Hanks), who is estranged from his wife and daughter and spends his Christmases at work so agents with families can be at home. The Christmas scenes come to a heartbreaking head when Frank tries to reconnect with his estranged mother only to find that she's moved on and started a whole new family without him. 
Black Christmas (1974)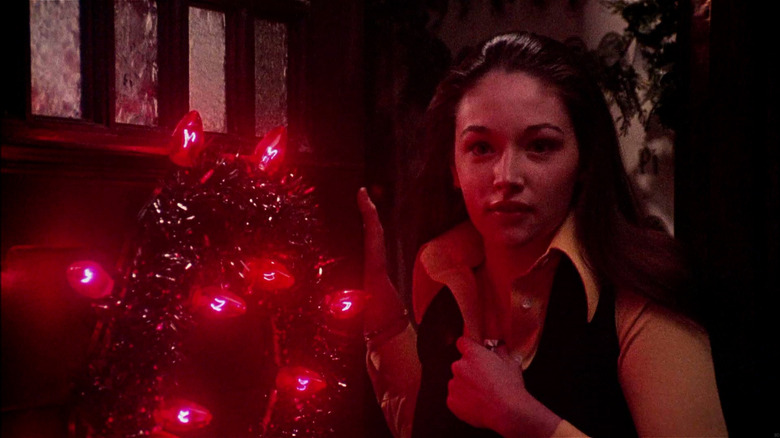 Warner Bros.
There are multiple "Black Christmas" movies at this point, but we're only going to talk about the first, and best, one for the purposes of this list. Before "Halloween" turned a holiday into a slasher movie, "Black Christmas" tormented some sorority sisters during the Christmas season. Obscene prank phone calls give way to gruesome murders, all while the snow piles up and blood-red Christmas lights glow. And, amusingly enough, the filmmaker responsible for this film, Bob Clark, is also responsible for directing another Christmas classic: "A Christmas Story." 
The Silent Partner (1978)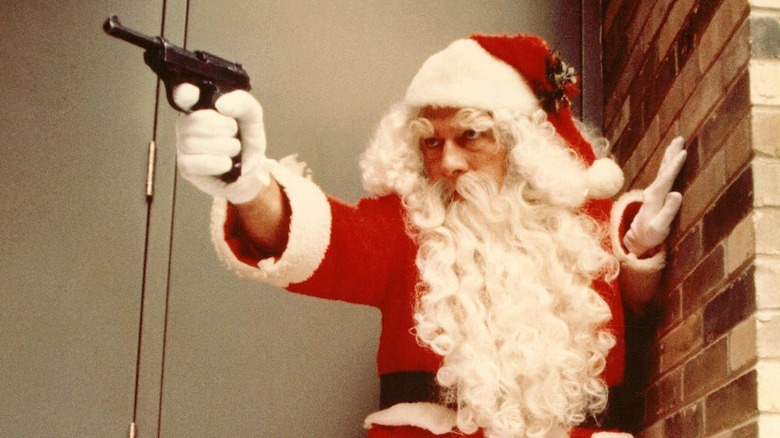 EMC Film Corporation
This pitch-black Canadian thriller features the late, great Christopher Plummer as an absolutely deranged crook who rips off a bank around Christmastime. However, Plummer's bad guy doesn't count on morally gray bank teller Elliot Gould. During the robbery, Gould secretly pockets $50,000 of the stolen cash for himself. Later, when Plummer realizes he's been hoodwinked, he decides to get revenge, setting the stage for a cat and mouse game that turns shockingly violent. Plummer is dynamite here, playing his villainous character as a sadistic psychopath who, just like your mother-in-law during Christmas, revels in terrorizing others. 
The Girl With the Dragon Tattoo (2011)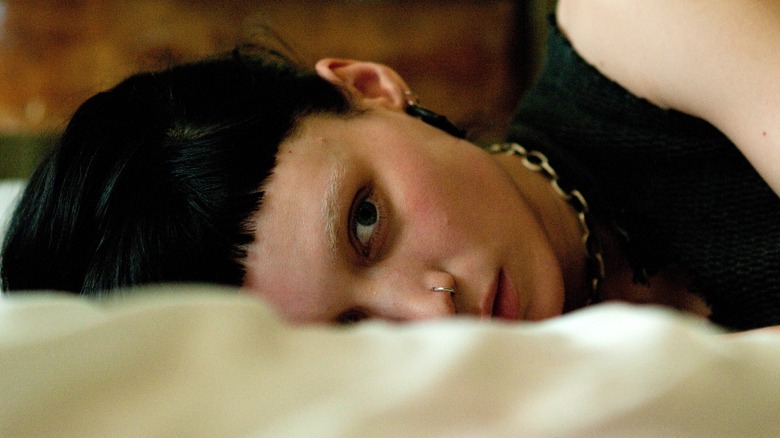 Sony
The second Rooney Mara movie on the list! David Fincher's "The Girl With the Dragon Tattoo" hit theaters during Christmas, and the marketing played that up by calling it the "feel bad movie of Christmas." They weren't joking, either: this is a nasty movie not for the squeamish. And, appropriately enough, the story begins during the Christmas holiday, where disgraced journalist Daniel Craig is hired to look into a mystery involving a wealthy family. Eventually, he joins forces with troubled hacker Rooney Mara, and the two find themselves walking in a bloody winter wonderland. 
Kiss Kiss Bang Bang (2005)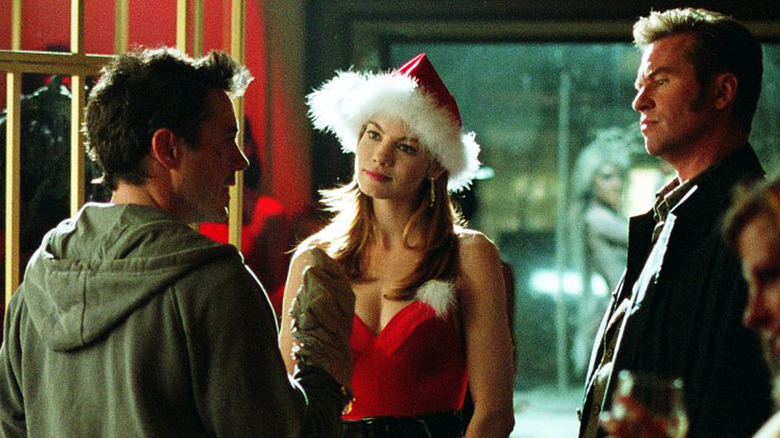 Warner Bros.
If you're watching a Shane Black movie, there's a very, very good chance that movie is set during Christmas. Black is a big fan of setting his scripts during the holiday season, and the best of the bunch is "Kiss Kiss Bang Bang." Before Robert Downey Jr. joined the Marvel machine, this was something of a big comeback role for him, with the actor playing a thief who pretends to be an actor to get away from the cops. Through a comedy of errors, Downey Jr.'s character ends up in Hollywood, where he teams up with a private eye (a very funny Val Kilmer) and reconnects with his childhood sweetheart (a very funny and very hot Michelle Monaghan). It's Christmastime in the City of Angels, and Downey Jr.'s character gets caught up in a real-life murder mystery full of wild twists and turns. 
The Long Kiss Goodnight (1996)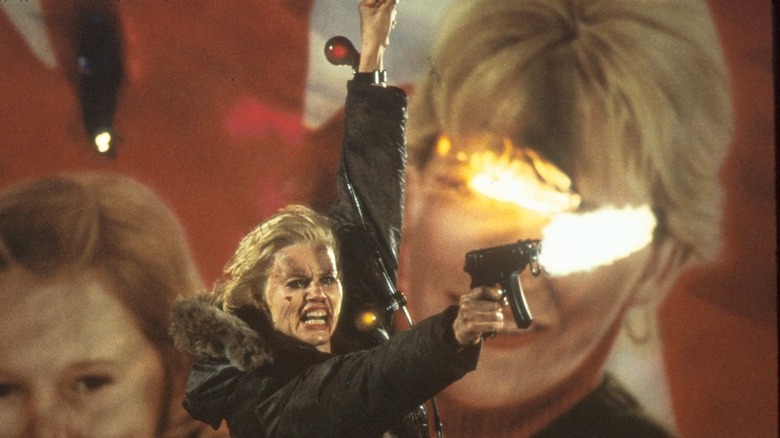 New Line Cinema
Honestly, I could probably fill this list out with Shane Black movies, but here's one more for good measure. "The Long Kiss Goodnight" is a funny, violent bit of pulp featuring Geena Davis as a woman with amnesia who suddenly remembers she used to be a trained assassin. She teams up with a low-rent private eye played by Samuel L. Jackson, and the two of them get embroiled in a plot involving lots and lots of gunfire, all set around the backdrop of Christmas. Nothing says "Happy Holidays!" quite like Geena Davis yelling "Die screaming, mother f***er!" as she murders some dude. 
12 Monkeys (1995)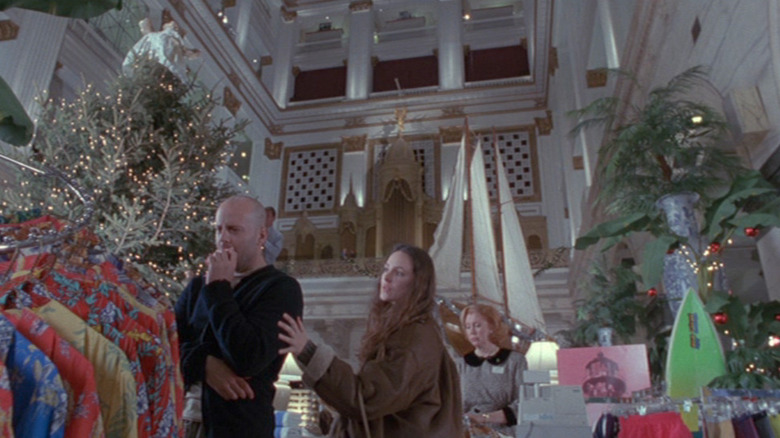 Universal
"12 Monkeys" feels all the more relevant these days, what with a plague that runs rampant throughout the world. And hey, it's set during Christmas! "Die Hard" might not be on this list, but we still have room for this Bruce Willis vehicle. Willis plays a man from the future, a world where everyone has retreated underground to escape a virus. Willis gets sent back in time to try to find the origin of the virus to help develop a cure, but time travel isn't without its kinks. Meanwhile, the City of Philadelphia prepares for Christmas, unaware that it will be their last. This is probably the last genuinely good movie Terry Gilliam made. He could always return and surprise us, but I'm not holding my breath. 
L.A. Confidential (1997)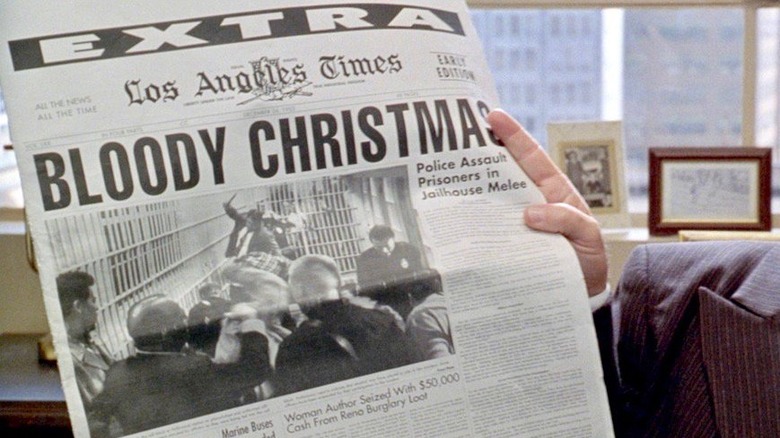 Warner Bros.
James Ellroy's sprawling noir story "L.A. Confidential" was turned into what I think is safe to call a masterpiece in 1997. Kicking off with a bloody police station beat-down on Christmas Eve, "L.A. Confidential" follows a group of cops working a case involving murder, corruption, and a prostitution ring. Sounds festive, right? Directed by Curtis Hanson, who also penned the script with Brian Helgeland, "L.A. Confidential" is a meticulously crafted piece of pulp (although, fair warning, the film does feature Kevin Spacey in a prominent role, so it might not play as well with some viewers now as it did back in '97). 
The Green Knight (2021)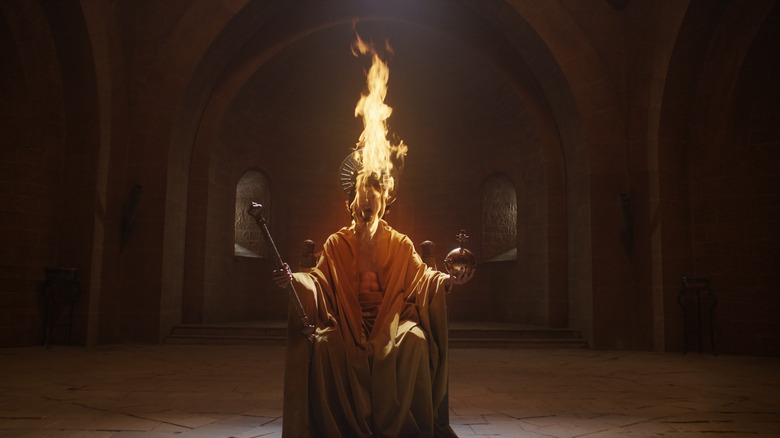 A24
One of the most recent entries in the Alternative Christmas Movie Canon (along with the entry below this), David Lowery's "The Green Knight" is so good that Yule want to revisit it every holiday season. Beginning on Christmas Day in King Arthur's court, "The Green Knight" finds lazy knight Gawain (Dev Patel) trying to prove his mettle by accepting a challenge for a "Christmas game." That game: strike a blow against a gigantic, supernatural Green Knight. The rules state that whatever blow Gawain inflicts, the Green Knight gets to inflict on Gawain in one year's time. Gawain could've easily taken this all into account and struck a harmless tap. Instead, he chops the Knight's head off – and that turns out to be a mistake because the Knight picks up his laughing head and basically says "See ya next Christmas, my dude!" A year passes, it's Christmas again, and now Gawain must go on a fantastical quest to prove his honor. 
Spencer (2021)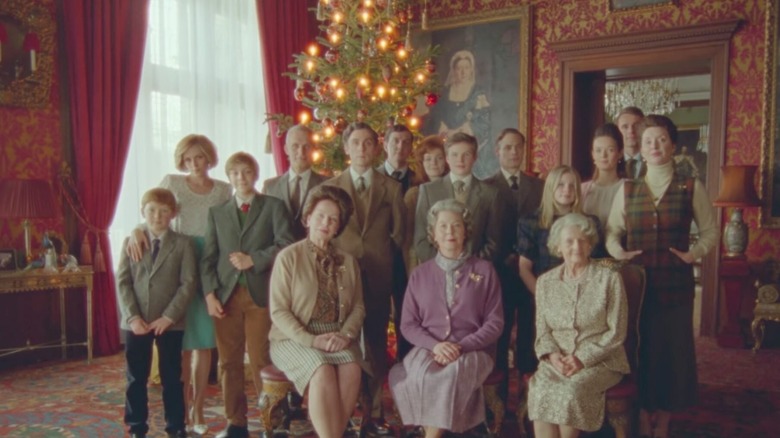 Neon
If you thought spending the holidays with your in-laws was hell, wait until you see what happened to Princess Diana. Kristen Stewart gives the best performance of her career so far playing the doomed princess, who struggles to survive three days during Christmas with the Royal Family. Diana is on the verge of a nervous breakdown, and her cold family-by-marriage certainly doesn't help things. Dreamy, ghostly, and full of ornate Christmas scenery, "Spencer" is already on its way to being a new holiday classic. 
Krampus (2015)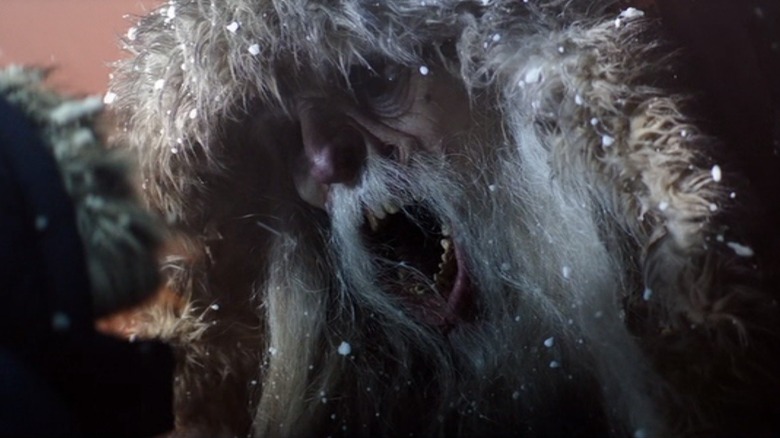 Universal
"Krampus" is an Amblin-inspired bit of holiday madness about a family besieged by an evil Santa and his holiday minions. Michael Dougherty's holiday horror-comedy is just a tad too cutesy for my liking, but the production and creature design here – Killer gingerbread men! Demonic Christmas angels! Monster Jack-in-the-Boxes! – is an absolute hoot. Dougherty tried to keep the film slightly family-friendly, and I personally think that hurts things – this would've benefited from a hard R rating (there is a new "Naughty Cut" on Blu-ray, though it's not that naughty, honestly). Still, those in the mood for holiday horror are bound to have fun. 
Metropolitan (1990)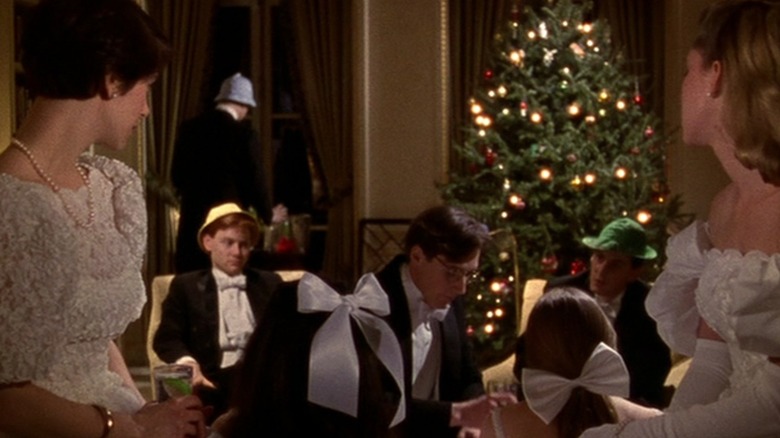 New Line Cinema
In Whit Stillman's chilly "Metropolitan," wealthy college kids come home from the holidays and go from one fancy party to the next. That doesn't sound like the most thrilling scenario, but Stillman's crackling script finds a way to make it all gel, telling the story primarily through the eyes of an outsider; a middle-class kid who ends up joining this group of rich kids almost by accident. This is yet another film that perfectly captures how lonely Christmas can feel, complete with the traditional TV Yule Log burning in the background at one point. "It's sort of a symbol of loneliness," Stillman said of that TV Yule Log. "It probably wasn't a great Christmas for you if you were watching it."
Prometheus (2012)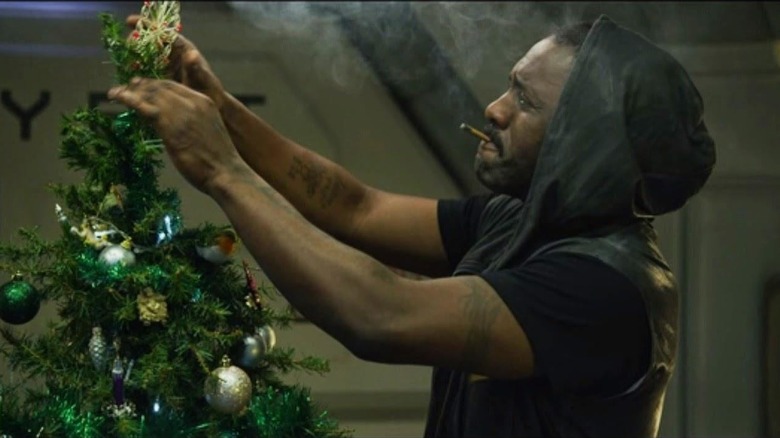 20th Century Studios
Much like how the Bible tells us God reached down and impregnated Mary with Jesus, so, too, does David the Android reach down and impregnate poor Elizabeth Shaw in Ridley Scott's unjustly maligned "Prometheus." Of course, instead of being impregnated with Christ, Shaw is instead forced to give birth (via machine) to a nasty, chomping alien creature, but honestly, what's the difference? This slice of holiday horror is full of angry gods, dumb scientists, and Idris Elba decorating a Christmas tree. Ho, ho, ho! 
Deadly Games (AKA Dial Code Santa Claus) (1989)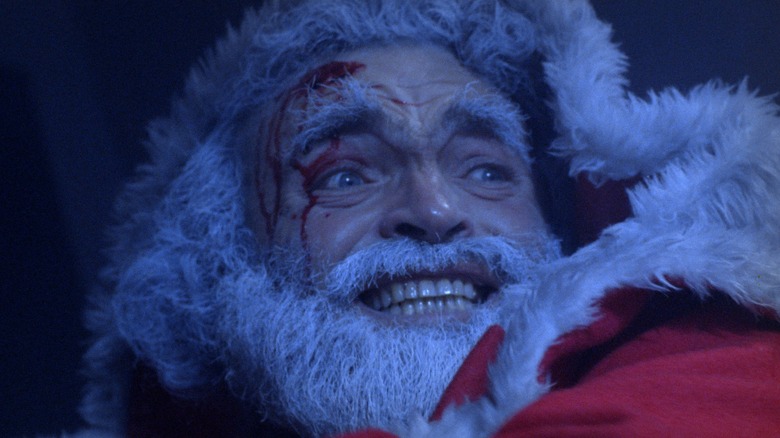 Deal
This truly deranged French film from 1989 focuses on a little rich kid who has to protect his house from a lunatic dressed as Santa Claus. The kid, who is something of a genius, proceeds to build a bunch of booby-traps to fight the evil Santa. Remember: this film about a kid using booby-traps to stop a home invader on Christmas came out in 1989, a full year before "Home Alone." That's not to say this is similar to "Home Alone," though. For one thing, the violence here isn't cartoony – it's bloody. There's also a dog death, which is enough to keep me from ever watching this again. Still, if you're on the prowl for a tasteless holiday treat, you'll likely want to stuff this movie in your stocking. 
Go (1999)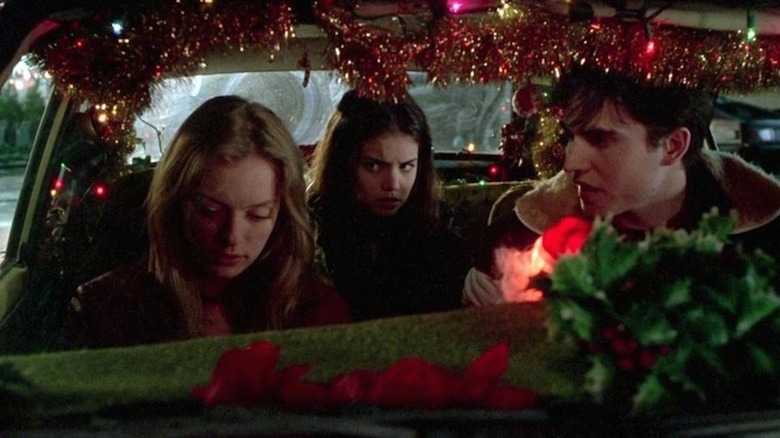 Sony
After "Pulp Fiction" became something of a cultural phenomenon, Hollywood unleashed a wave of Tarantino knock-offs that tried to capture his hip style and multi-narrative stories. One of the best of the bunch was Doug Liman's fast-paced "Go," about a group of interconnected characters and their actions around the Christmas season. Two actors looking for ecstasy on Christmas Eve find their usual dealer, a supermarket clerk, is out of town. The dealer's coworker, played by Sarah Polley, decides to take matters into her own hands and sell some drugs to make money, but nothing goes according to plan. Wild, frenetic, and Christmasy in a depraved way, "Go" lives up to its title, launching into overdrive from the first frame and never letting up. 
The Day of the Beast (1995)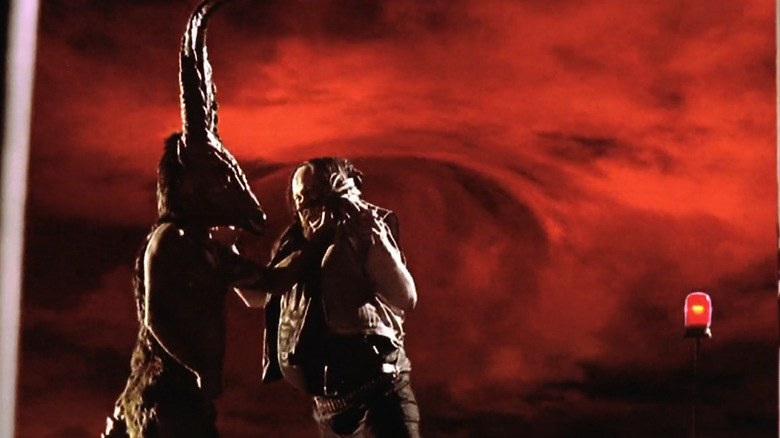 Trimark Pictures
It's Christmas Eve, and Satan is coming to Madrid. Álex de la Iglesia's wacky horror-comedy "The Day of the Beast" has a priest, a death metal enthusiast, and a phony psychic teaming up to prevent the birth of the Antichrist. Since Satan has a sense of humor, he's planning for his hellspawn to be born on Christmas Day. In order to help find the devil, the priest, played by Álex Angulo, decides to start sinning as much as possible – he steals, pushes people down, brutally assaults people, and more, all in the name of tricking the Prince of Darkness. But Satan isn't easily fooled, and he doesn't like being trifled with. The tone of this thing is all over the place, violently careening from over-the-top humor to cruel brutality, and that certainly sounds Christmasy, doesn't it?
Cobra (1986)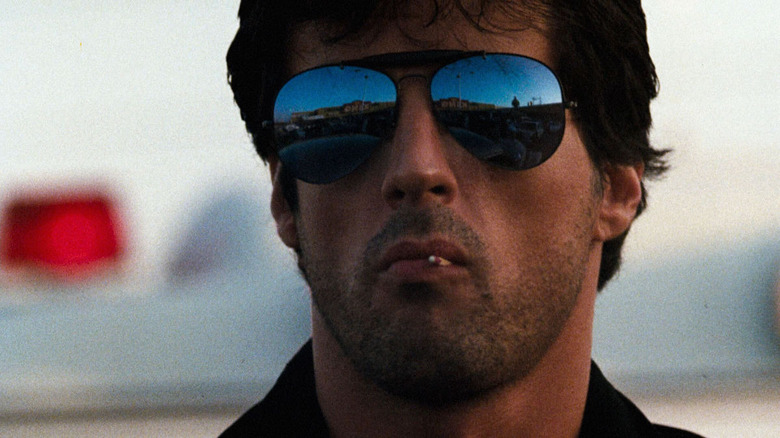 Warner Bros.
Merry Christmas from Marion "Cobra" Cobretti! "Cobra," Sylvester Stallone's nasty action pic from 1986, is set during Christmas. There's even a shootout at a grocery store full of Christmas decorations at the start of the film. Also, there is a gang of ax-wielding white supremacist serial killers. The story goes that Stallone was originally supposed to headline "Beverly Hills Cop." However, he kept reworking the script to be a violent, "serious" action flick instead of a comedy. When that didn't pan out, Stallone walked and took his "Beverly Hills Cop" ideas with him, reworking them into "Cobra." The rest is history! And the results speak for themselves. I mean, at one point, Stallone, wearing leather gloves, uses a pair of scissors to cut himself a slice of pizza. That's cinema.   
The Lion in Winter (1968)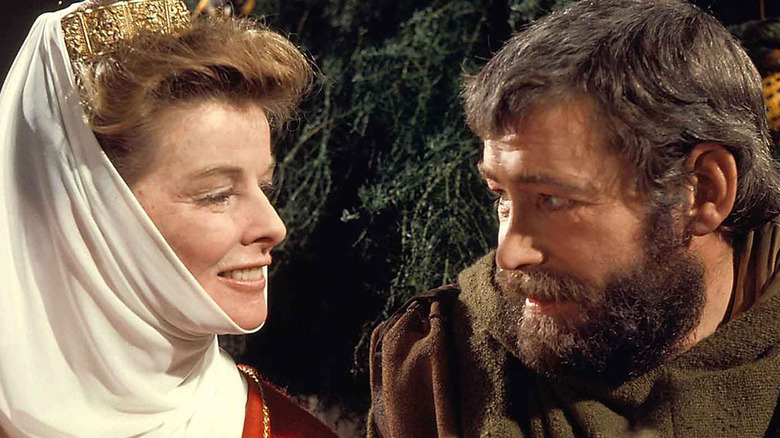 AVCO Embassy Pictures
Family get-togethers are a big part of Christmas, and, more often than not, they can descend into anarchy. That's certainly the case in "The Lion in Winter," Anthony Harvey's 1968 film adapted from the play of the same name. It's Christmastime, and the aging King Henry II (Peter O'Toole) is gearing up to name one of his sons as successor. In the spirit of the holiday, Henry has allowed his estranged wife Eleanor of Aquitaine (Katharine Hepburn) out of prison to spend time with the family. But when Henry and the fam get together, the scheming begins, with everyone out for themselves. Featuring tons of witty, bitter banter and a killer Katharine Hepburn performance. 
In Bruges (2008)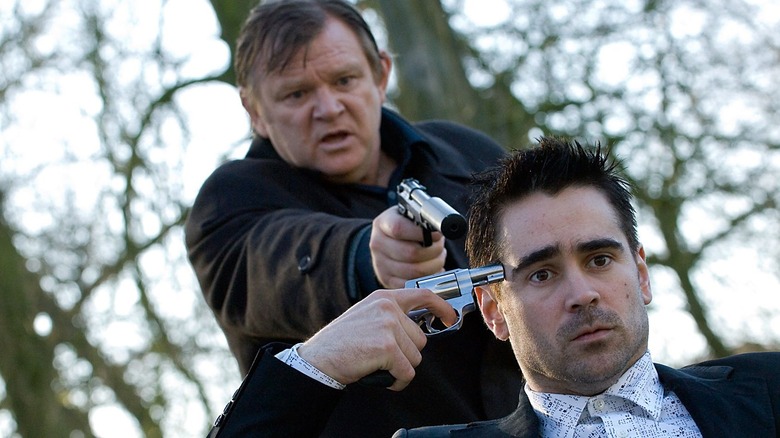 Focus Features
At times, "In Bruges" feels like the cinematic representation of the holiday blues. After a botched job, two hitmen played by Colin Farrell and Brendan Gleeson are ordered to hide out in Bruges during the holiday season. They're instructed to sightsee, but Farrell's character is miserable, both because he hates how boring Bruges is and because he's riddled with guilt over something he's done. Meanwhile, the duo's boss, played by a hilarious Ralph Fiennes, wants one of them dead, and he's coming to town to make sure the hit is carried out. Bleakly funny stuff abounds.  
Inside (2007)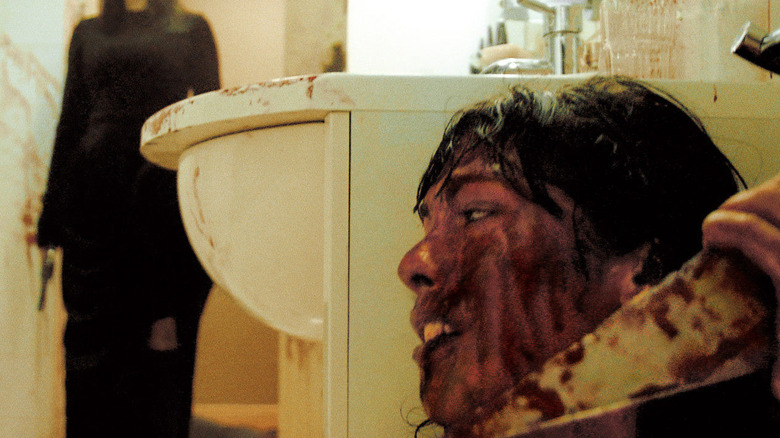 La Fabrique de Films
"Inside" is definitely not the Christmas movie to put on for the whole family, unless your whole family is really into insanely over-the-top violence. It's Christmas Eve, and a pregnant woman (Alysson Paradis) is targeted by a crazy stranger (Béatrice Dalle) who has invaded her home with the intent of cutting her unborn baby out of the womb. Buckets of blood are spilled in the process, so much so that the sheer brutality of it all starts to seem almost comical. Almost. 
Anna and the Apocalypse (2017)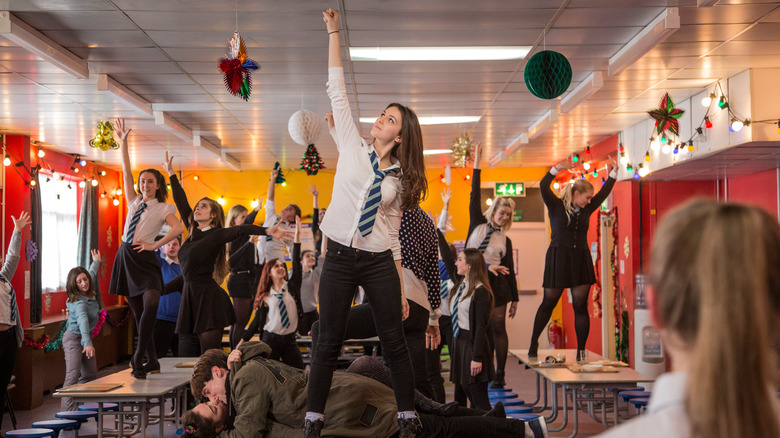 Vertigo Releasing
A Christmas zombie rom-com, "Anna and the Apocalypse" felt like something that was destined to come a cult favorite from the get-go. A small Scottish town is overrun with the walking dead during Christmas, and a group of lovestruck teens has to deal with it. I don't love "Anna" as much as some of my colleagues, primarily because the second act of the movie succumbs to a "serious" tone that I don't think it quite earns. Still, the songs are toe-tappers, and there's plenty of charm to go around.