The Best New Blu-Ray Releases: Citizen Kane, Shang-Chi, And More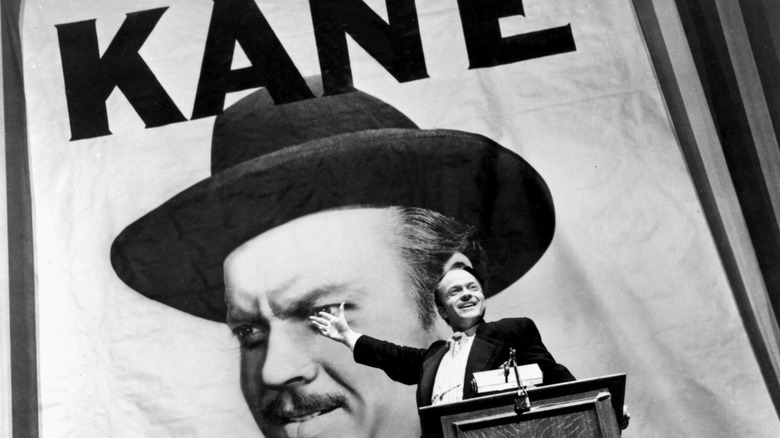 RKO
It's that time again, readers. Time for another Blu-ray round-up from yours truly. This latest round-up brings some heavy hitters, including what's considered by many to be the best movie ever made. That's right: I'm talking about "Malignant." But this round-up also includes the hot new 4K release of "Citizen Kane" from the Criterion Collection. Also included: one of this year's new Marvel offerings, a "naughty cut" of a holiday horror-comedy, and a masterpiece from Akira Kurosawa now in 4K. 
Citizen Kane 4K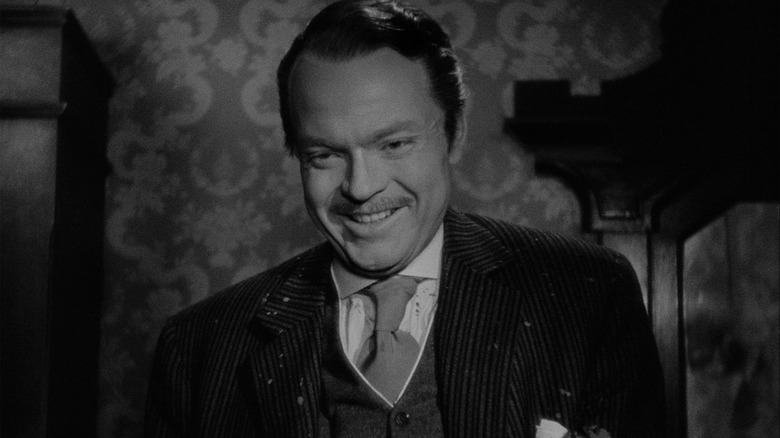 RKO
Some consider Orson Welles' "Citizen Kane" to be the best movie ever made, and I certainly won't argue with that. Even if you don't concur, it's impossible to deny the power of Welles' film, which remains as vibrant and brilliant today as it was 80 years ago. Welles, a wunderkind who came to Hollywood after making it big on the stage and radio, was given unprecedented freedom to make his picture, a saga heavily influenced by the life of William Randolph Hearst. Welles would never again enjoy the freedom he had here, which is a tragedy in its own right. Imagine what he could've done. Still, we'll always have "Kane," a film full of light and shadow, telling the story of a lonely man who has it all, but still can't fill the void inside himself. If time has diminished "Citizen Kane" at all, it's because so many films that followed ripped off what Welles and cinematographer Gregg Toland did here. To have such a towering work on 4K is worth celebrating. 
However, it's worth noting that the Criterion release did hit a snag. While the 4K disc is fine, Criterion revealed that the non-4K Blu-ray has a problem that "affects the contrast in the feature film, starting around the 30-minute mark and lasting until the end of the film." Those who want a free replacement for that disc after purchase will be able to receive one by following the instructions here. 
Special Features:
New 4K digital restoration, with uncompressed monaural soundtrack
In the 4K UHD edition: One 4K UHD disc of the film presented in Dolby Vision HDR and three Blu-rays with the film and special features
Three audio commentaries: from 2021 featuring Orson Welles scholars James Naremore and Jonathan Rosenbaum; from 2002 featuring filmmaker Peter Bogdanovich; and from 2002 featuring film critic Roger Ebert
The Complete "Citizen Kane," (1991), a rarely seen feature-length BBC documentary
New interviews with critic Farran Smith Nehme and film scholar Racquel J. Gates
New video essay by Orson Welles scholar Robert Carringer
New program on the film's special effects by film scholars and effects experts Craig Barron and Ben Burtt
Interviews from 1990 with editor Robert Wise; actor Ruth Warrick; optical-effects designer Linwood Dunn; Bogdanovich; filmmakers Martin Scorsese, Henry Jaglom, Martin Ritt, and Frank Marshall; and cinematographers Allen Daviau, Gary Graver, and Vilmos Zsigmond
New documentary featuring archival interviews with Welles
Interviews with actor Joseph Cotten from 1966 and 1975
The Hearts of Age, a brief silent film made by Welles as a student in 1934
Television programs from 1979 and 1988 featuring appearances by Welles and Mercury Theatre producer John Houseman
Program featuring a 1996 interview with actor William Alland on his collaborations with Welles
Selection of The Mercury Theatre on the Air radio plays featuring many of the actors from Citizen Kane
Trailer
English subtitles for the deaf and hard of hearing
PLUS: Deluxe packaging, including a book with an essay by film critic Bilge Ebiri
Shang-Chi and the Legend of the Ten Rings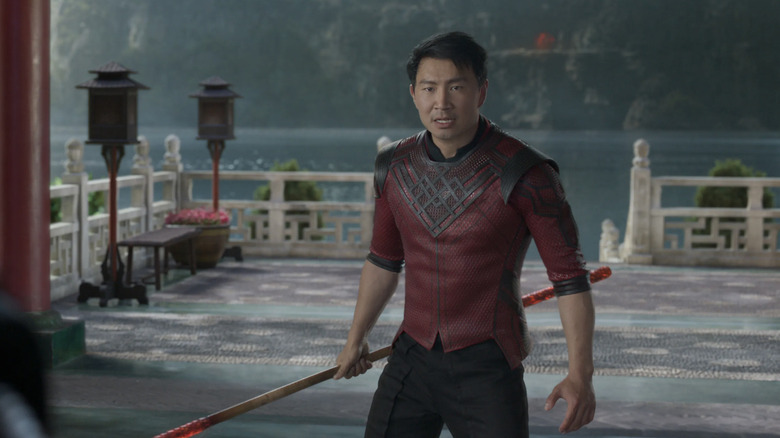 Marvel/Disney
"Shang-Chi and The Legend of The Ten Rings" is a big deal in the sense that it's the first Marvel Studios film with an Asian director and a predominantly Asian cast. Of course, you could argue that Marvel shouldn't be given too many kudos since it took them a considerably long time to get here. Still, better late than never. The story involves master martial artist Shang-Chi (Simu Liu), who was trained from childhood to be a master assassin, and his struggle against his father, Wenwu (Tony Leung), leader of the ancient Ten Rings organization. The set-up is rather basic, and it serves mostly as an excuse to stage some of the best fights in MCU history. All of that is good! Liu is good! And Tony Leung, a gosh darn international movie star, is even better. And yet ... "Shang-Chi" doesn't quite stick the landing. The real problem here is that everything looks appalling fake. Not a single background appears real; it's as if the characters have all wandered into Robert Rodriguez's "Sin City," where all the sets are rendered digitally. I understand that this is a big complex action movie with lots of moving parts, but there's really no excuse for it to look this phony. But those seeking some strong fight sequences will likely still find something to enjoy here. 
Special Features:
Gag Reel – Take a look at some of the fun mishaps on set with the cast and crew of Shang-Chi and The Legend of The Ten Rings.
Deleted Scenes

They're Waiting – Shang-Chi and Katy connect with Xialing over a call.
Take a Shot – Katy has a moment of resolve during a battle.
Apology – Years after his sudden absence, Shang-Chi tries to apologize to Xialing.
I'm Here – Shang-Chi and Katy have a conversation in the alley. Katy reassures Shang-Chi that she will always be his support system.
Pep Talk – In order to turn the tide, Razor Fist encourages Katy during the middle of a battle.
Greatness – Trevor and Katy bond over passions in their getaway car.
Escape Tunnel – The gang slips out through Trevor's escape tunnel in order to secure a getaway vehicle.
Two Sons – Xu Wenwu compares Shang-Chi and Razor Fist during a tense dinner.
Postcard – Shang-Chi and Xu Wenwu reunite as father and son. Shang-Chi makes it clear he disagrees with Xu Wenwu's philosophy.
Just Friends – Katy and Xialing get to know each other. Xialing asks Katy some personal questions.
Do It Yourself – Xu Wenwu returns to his empire after the Iron Gang boss is captured.

Building a Legacy – Go behind the scenes and explore Shang-Chi's explosive debut in the Marvel Cinematic Universe.
Family Ties – A deep dive into the rich but complicated legacy of Shang-Chi and Xu Wenwu.
Audio Commentary – View the film with Audio Commentary by Destin Daniel Cretton and Dave Callaham.
Ran 4K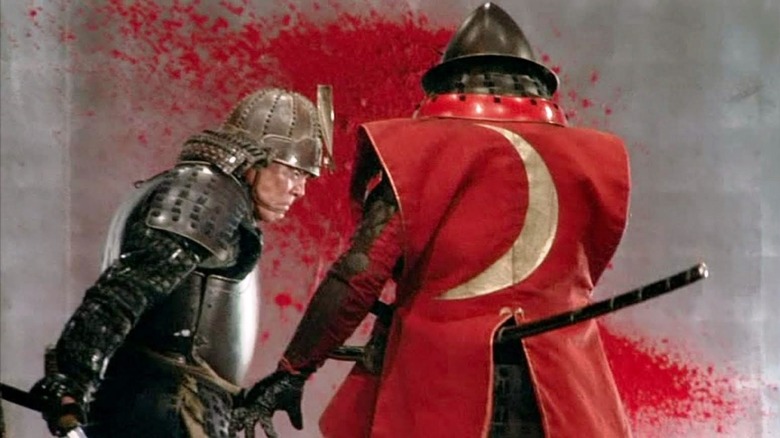 Studiocanal
Akira Kurosawa's "Ran," inspired by "King Lear," now has a gorgeous 4K Blu-ray, and it's the type of release that puts other movies to shame. An epic in every sense of the world, Kurosawa employs long-shots to capture the scope and scale of the landscapes the characters inhabit. The colors burn and pop as we follow the story of an aging warlord who decides to divvy up his kingdom to his three sons. Two of those sons support the idea, while the third thinks it's foolish. As it turns out, that third son is correct, because the other two sons quickly go about ruining everything, shunning their father in the process. Brutal and hypnotic, this was Kurosawa's last epic, and it has only gotten better with age. This release sadly doesn't have any other special features, but the 4K transfer is wroth the price alone. 
Special Features:
Krampus: The Naughty Cut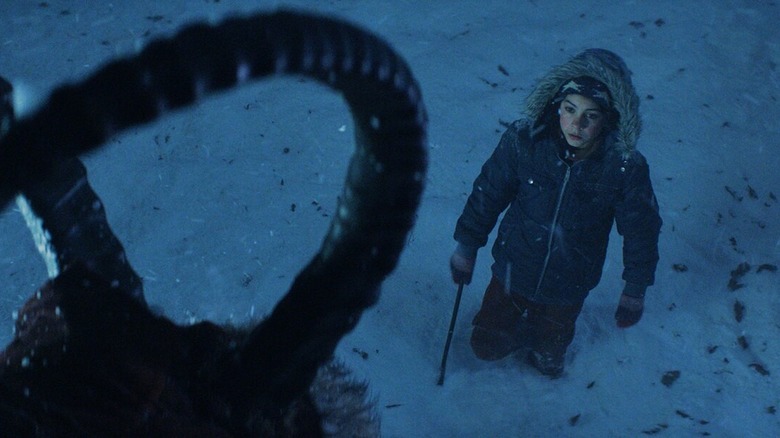 Universal Pictures
I didn't quite take to Michael Dougherty's "Krampus" when it arrived in 2015. I love Christmas horror, but the film was just a little too ... silly for me. Now, Shout Factory has released "The Naughty Cut," which restores scenes that were trimmed to maintain the PG-13 rating. So is this new cut very R-rated? Not really! Honestly, it feels like the same movie. That said, I found myself more in tune with the Amblin-like tone Dougerthy is going for here, telling the tale of an evil Santa tormenting a suburban neighborhood. Whatever "Krampus" lacks it makes up for with inventiveness, including several great creature designs for all of Krampus' evil little minions. 
Special Features:
DISC ONE (4K UHD):
NEW The Naughty Cut With Additional Scenes And Adult Language Cut To Get A PG-13 Rating (Transfer Supervised By Director Michael Dougherty)
NEW Dolby Atmos Track
Audio Commentary With Director/Co-Writer Michael Dougherty And Co-Writers Todd Casey And Zach Shields
DISC TWO (BLU-RAY):
NEW The Naughty Cut With Additional Scenes And Adult Language Cut To Get A PG-13 Rating (Transfer Supervised By Director Michael Dougherty)
NEW Dolby Atmos Track
NEW A Dash Of Mischief – An Interview With Director/Co-Writer Michael Dougherty
NEW Storm Of The Centuries – An Interview With Producer Todd Casey
NEW The Great Protector – An Interview With Actor David Koechner
NEW Something Bad Happened On Christmas – An Interview With Actress Allison Tolman
NEW Max's Journey – An Interview With Actor Emjay Anthony
NEW Lord Of The Things – An Interview With WETA's Richard Taylor
NEW Mapping Mythology – An Interview With Storyboard Artist Simeon Wilkins
NEW I, Krampus – An Interview With Performer Luke Hawker
NEW A Winter Chorus – An Interview With Composer Douglas Pipes
Audio Commentary With Director/Co-Writer Michael Dougherty And Co-Writers Todd Casey And Zach Shields
Krampus Comes Alive! – A Five-Part Featurette On The Making Of The Film
Behind-The-Scenes At WETA Workshop: Krampus
Deleted/Extended Scenes, Not Seen In The Theatrical Cut
Gag Reel
Alternate Ending
Theatrical Trailers
Photo Galleries – Creature Art, Storyboards, And More
Malignant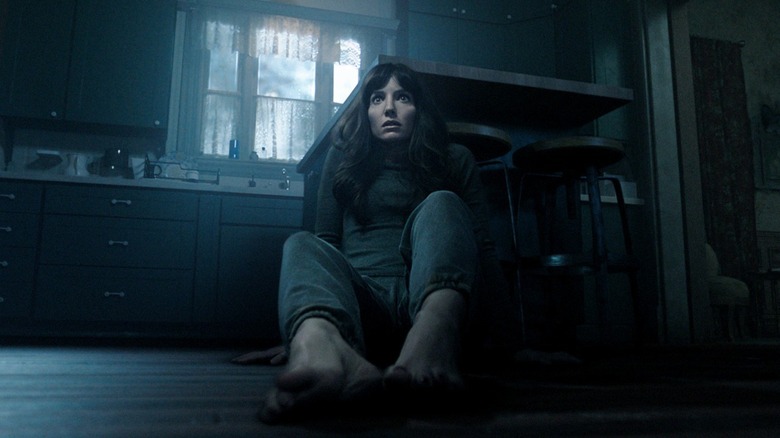 Warner Bros.
James Wan's "Malignant" utterly perplexed people earlier this year, but I maintain that this completely bonkers horror movie is the bee's knees. Channeling Brian De Palma's equally crazy "Raising Cain," Wan has crafted an original horror movie with a very memorable villain. I won't give too much away in case you haven't caught this one yet, but just know that all the wacky stuff you've heard about "Malignant" is true. Wan took some time away from horror and then returned with this, a film that's much different than his other scary movie entries. Annabelle Wallis is a woman who suffers horrifying, violent visions of a killer stalking and butchering people. Are they real, or just dreams? You'll have to watch "Malignant" to find out, but I promise you that even when you learn the answer you'll be left yelling "What the hell is this?" at the screen. And I mean that in a good way. I have to say I'm annoyed that Warner Bros. didn't give this a 4K Blu-ray release, because it's a visually splendid experience. 
Special Features:
Malignant: James Wan's Visions – Groundbreaking filmmaker James Wan takes us behind the scenes for a look at his latest film, Malignant, a genre-bending thriller