The Hated: Female-Led Western Comic Is Getting Adapted At Netflix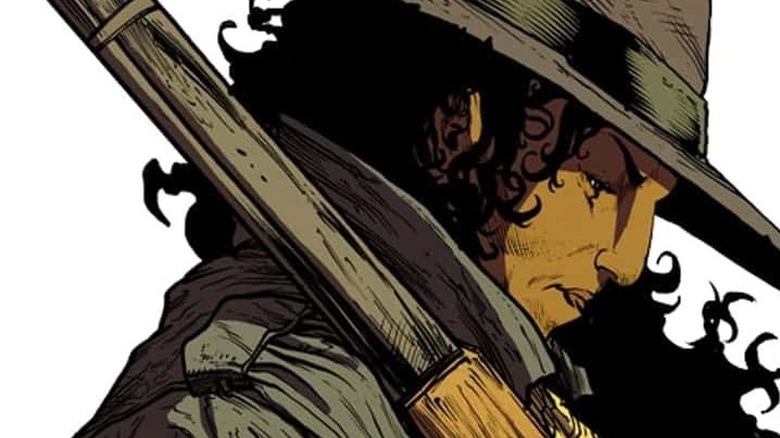 Solid Comix
Netflix is getting a new western series, but it's not like any old western. They've subbed out the genre conventions of your average John Wayne or Clint Eastwood storyline for something stranger, darker, and newer. Delightfully titled "The Hated," this upcoming series follows bounty hunter Araminta Free as she hunts down war criminals in a world where the US has been split up into two countries and the Civil War ended much differently. Yup, this isn't just any old western, it's a female-led sci-fi western! Or more specifically, a female-led alternate history western. A truly delectable combination.
If you read that brief little summary and are thinking, "Huh, where have I heard of this?," you've got good instincts, kid. The series is based on a comic book of the same name that was written by David F. Walker, drawn by Sean Damien Hill and lettered by Becca Carey. You might know Walker from his previous comic book "Shaft," which he wrote for Dynamite Entertainment. And if you're a fan of The CW's specific brand of superhero shows, Walker co-created the character Naomi McDuffie for DC Comics, who will be getting her own series produced by Ava DuVernay on The CW in January of 2022. Even if you haven't heard of Walker or the original version of "The Hated," don't worry, you'll be well-acquainted with the characters and the world he created soon enough. Especially since Walker has joined "The Hated" series as an executive producer.
A Different Kind of Western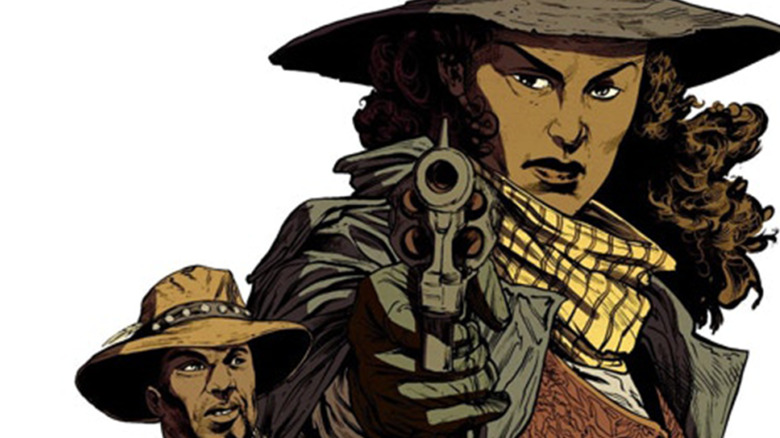 Solid Comix
Not many cast or crew member roles for "The Hated" series have been announced, but we do know that Walker will be working alongside Michael Starrbury, who has been named showrunner and executive producer. Starrbury has plenty of experience working with Netflix, and has even signed a multi-year deal with the streaming platform. His previous credits include writing on "Colin: In Black and White" in 2021 and the Emmy nominated series "When They See Us," but he's also well known for co-creating the Comedy Central animated series "Legends of Chamberlain Heights." Besides "The Hated," Starrbury is also working on the script for Matthew A. Cherry's heist movie, "The Come Up."
As for the series itself, it's been described as "equal parts spaghetti western and revenge saga," which suits me just fine. Netflix hasn't announced a release date for "The Hated" yet, but until then, you can cozy up to some of Starrbury's other Netflix work, or you can dive right into the world of "The Hated" and start reading the comic book. We kind of wish this show was released yesterday, because it sounds incredibly cool, but at least there we have plenty of shows and stories to distract ourselves with until Netflix drops it all into our queues.