Colin In Black & White: Release Date, Cast, And More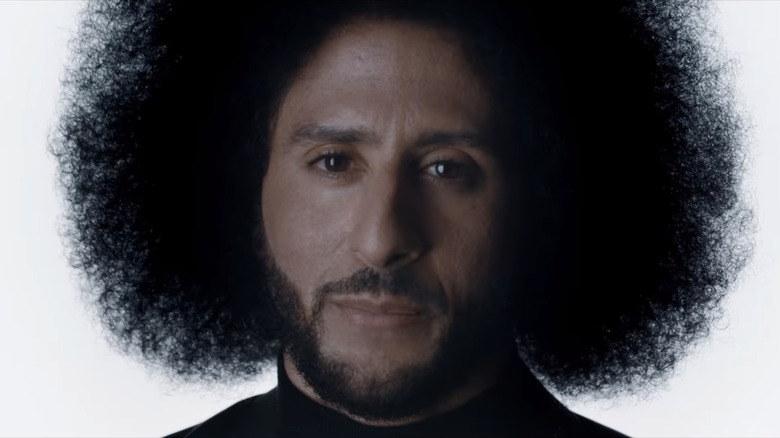 Netflix
​​(Welcome to ...And More, our no-frills, zero B.S. guide to when and where you can watch upcoming movies and shows, and everything else you could possibly stand to know.)
Selected by the San Francisco 49ers in the second round of the 2011 NFL Draft, Colin Kaepernick was predicted to be a game changer for the struggling team. After taking over as head quarterback, Kaepernick led the team in 2012 to their first Super Bowl appearance in almost two decades. Everything changed in 2016, however, when Kaepernick made worldwide headlines when he famously took a knee during the pregame performance of the national anthem as a way to protest police brutality and racial injustice.
This action sparked outrage and ripped open a conversation about athleticism and activism. Things escalated the following year when former president Donald Trump publicly stated NFL owners should "fire" players who protest the national anthem. The impact of Kaepernick's actions are still felt today and despite his withdrawn grievance against the NFL, he still remains unsigned. Recognizing his importance and impact, the limited series "Colin in Black & White" is on its way to dig even deeper into the story of Colin Kaepernick.
Colin in Black & White Release Date and Where You Can Watch It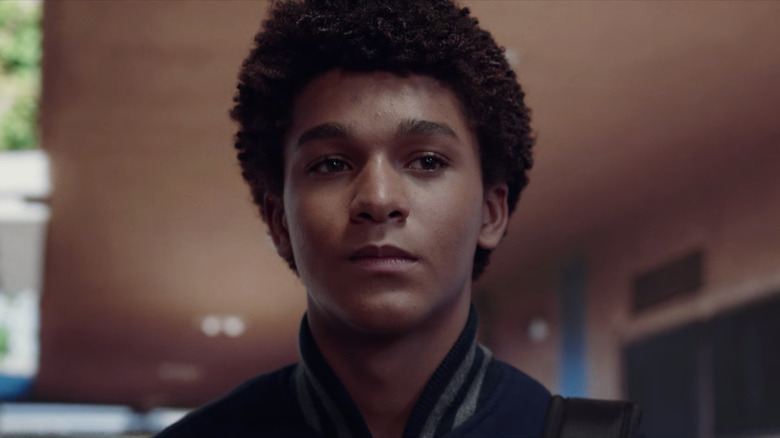 Netflix
The "Colin in Black & White" limited series is set to debut on October 29, 2021 on Netflix. In advance of the series premiere, the pilot episode received a preview screening in the Primetime program at the 2021 Toronto International Film Festival.
What is Colin in Black & White About?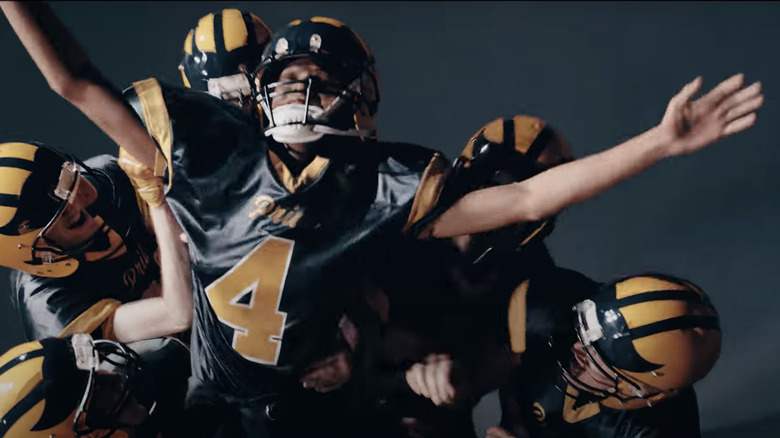 Netflix
The limited series is set to chronicle Kaepernick as he comes-of-age through high school navigating the issues of race, class, and culture as a Black adopted child in a white family. The show seeks to tell the origin story of Kaepernick's activism and showcase the building blocks of an inevitable social justice symbol.
Who stars in Colin in Black & White?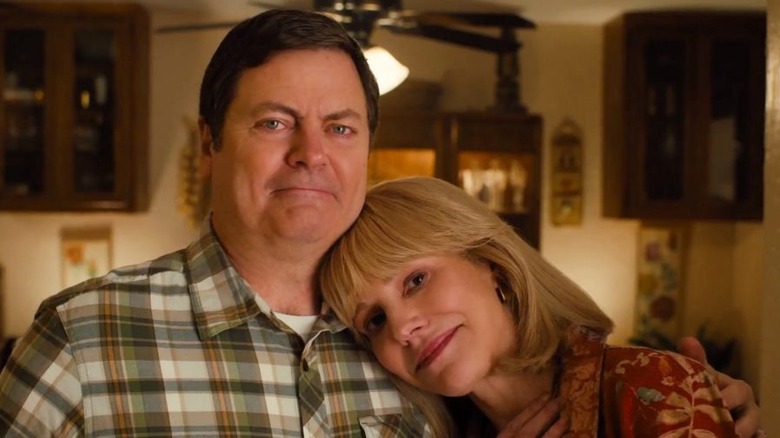 Netflix
Narrated by Kaepernick himself, relative newcomer Jaden Michael ("Wonderstruck," "The Get Down") stars as young Colin alongside Nick Offerman ("Parks and Recreation," "The Great North") and Mary-Louise Parker ("Angels in America," "Weeds") as Rick and Teresa Kaepernick.
Kaepernick seems very impressed with Jaden Michael, stating "I look forward to the world meeting the incredible Jaden Michael, a young actor who plays me during my high school years, just a kid growing up in Turlock, California, who wanted to play ball," in an interview with Entertainment Weekly.
Colin in Black & White Director, Writer, And More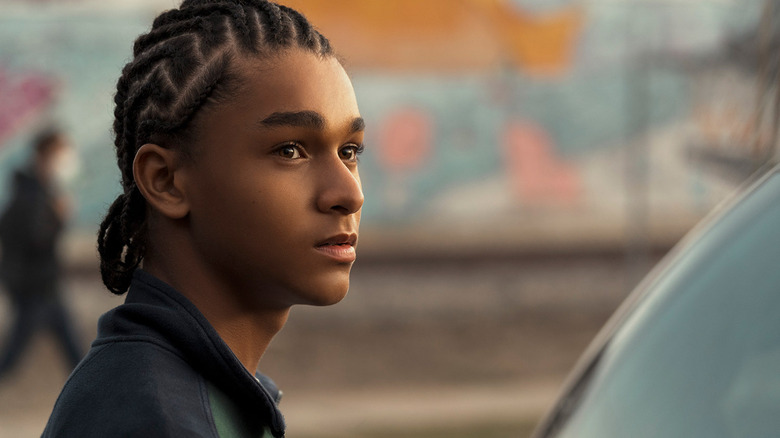 Netflix
The Netflix series is the latest venture with the boundary shattering Ava DuVernay. The Oscar nominated and Emmy award winning DuVernay ("13th," "When They See Us," "Selma") co-created the project with Kaepernick and will serve as executive producer along with Kaepernick and Paul Garnes. The series is directed by DuVernay, Robert Townsend, Sheldon Candis, Kenny Leon, and Angel Kristi Williams, with Michael Starrbury writing.
Colin In Black & White Trailer