Shining Vale: Release Date, Cast, And More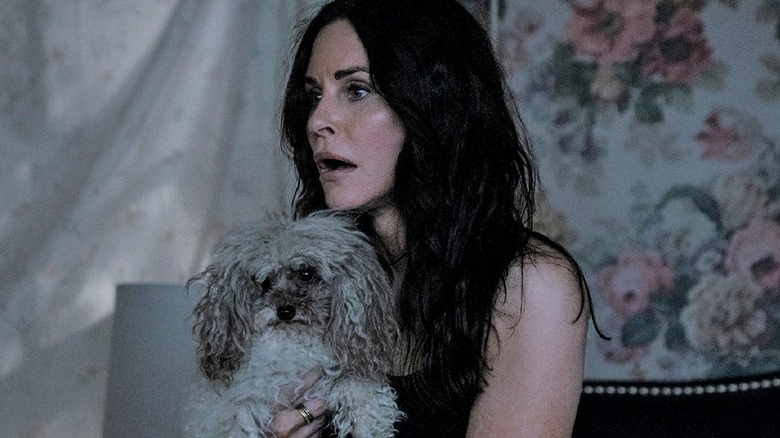 Starz
(Welcome to ...And More, our no-frills, zero B.S. guide to when and where you can watch upcoming movies and shows, and everything else you could possibly stand to know.)
We all have our inner demons, but some people's are more literal than others. That's the premise of "Shining Vale," a new Starz horror comedy series starring Courteney Cox, Greg Kinnear, and Mira Sorvino. The series will mark Cox's return to horror, as the "Friends" actress was one of the stars of the "Scream" horror franchise. The Starz show will follow Cox as Patricia "Pat" Phelps, a writer who can't come to grips with her past, or the past of her new suburban home.
Shining Vale Release Date and Where to Watch It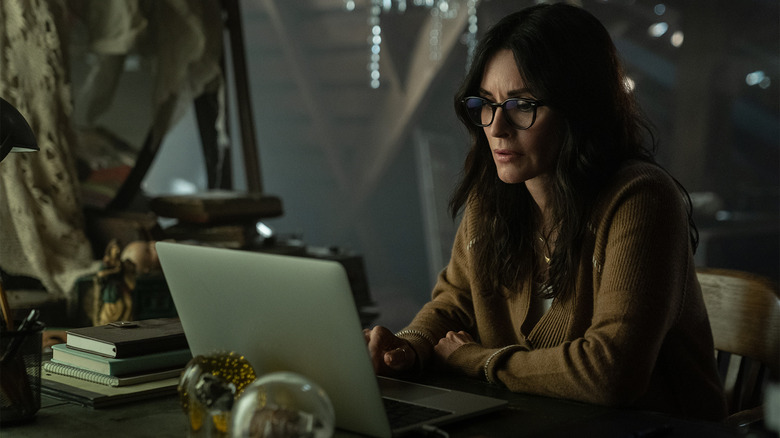 Starz
"Shining Vale" will debut exclusively on Starz on March 6, 2022. The first season is set to have eight episodes, likely to be released one per week after the premiere. 
What is Shining Vale?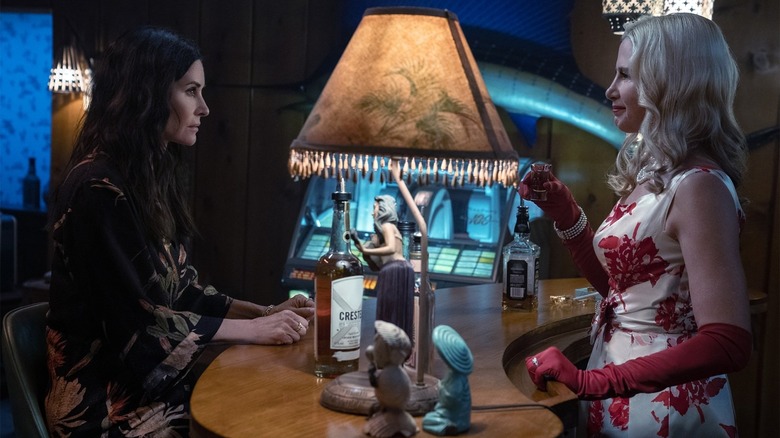 Starz
"Shining Vale" follows a dysfunctional family that moves from the city to a small town. Their house was apparently the site of terrible atrocities, but the only one who notices is the mother, Pat, who becomes convinced she's either depressed or possessed. Relatable, honestly. Pat rose to fame by writing a raunchy women's empowerment novel full of sex, drugs, and bad behavior, inspired by her own wild child years. Now, 17 years later, she's clean and sober and bored out of her mind. She hasn't been able to write a follow-up novel, she and her husband (Kinnear) never have sex, and her teenage kids hate her guts. 
The catalyst for the Phelps family's move to the middle of nowhere? Pat had a torrid affair with a hot young handyman while her husband was at work, and now they're trying to save their rocky marriage. Instead of helping, it seems the big old house they move into is just going to make Pat feel even more lost.
Shining Vale Cast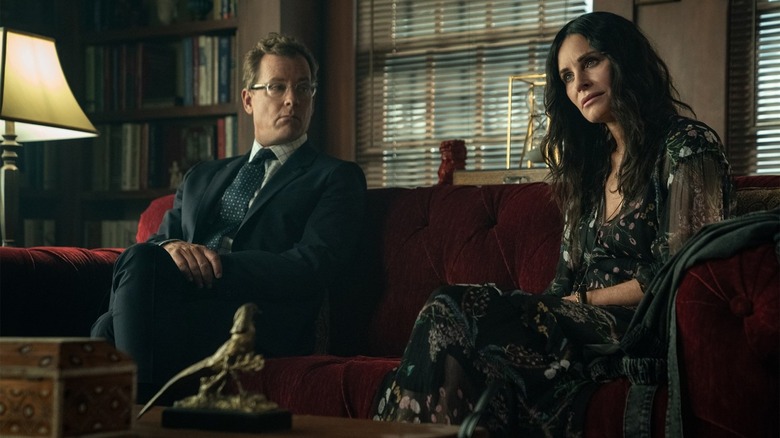 In addition to Kinnear and Cox, veteran actress Mira Sorvino stars in "Shining Valley" as a character called Rosemary, whom only Pat can see. Pat isn't sure if Rosemary is her alter ego, her id, or a demon trying to possess her. Merrin Dungey plays Kam, Pat's oldest friend and book editor. Pat and Terry's teenage daughter Gaynor will be played by "The Mist" star Gus Birney, while their teenage son Jake will be played by "Fear Street Part II: 1978" star Dylan Gage. 
Shining Vale Writer, Director, and More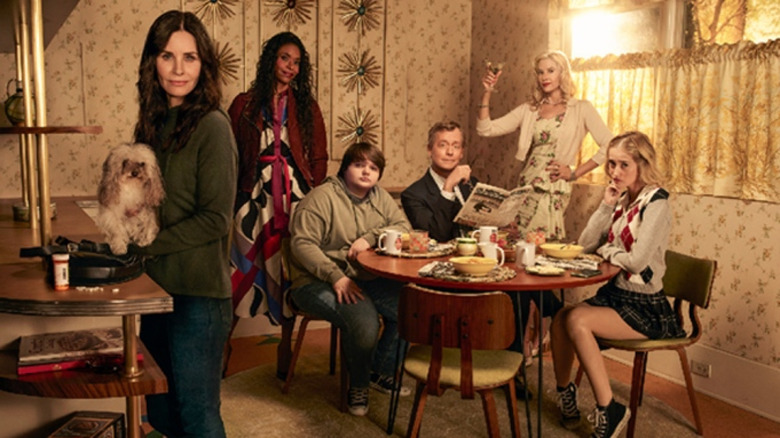 Starz
"Shining Vale" is executive produced by "Trial & Error" co-creator Jeff Astrof and "Divorce" creator Sharon Horgan. Cox is co-producing the series with Lionsgate and Warner Bros. Television in association with Aaron Kaplan's Kapital Entertainment, Astrof's Other Shoe Productions as well as Horgan and Clelia Mountford's Merman.
Dearbhla Walsh, who recently directed episodes of the "Fargo" television series, directed and executive produced the pilot episode.