The Classic Horror Film Quentin Tarantino Thinks He Could Have Directed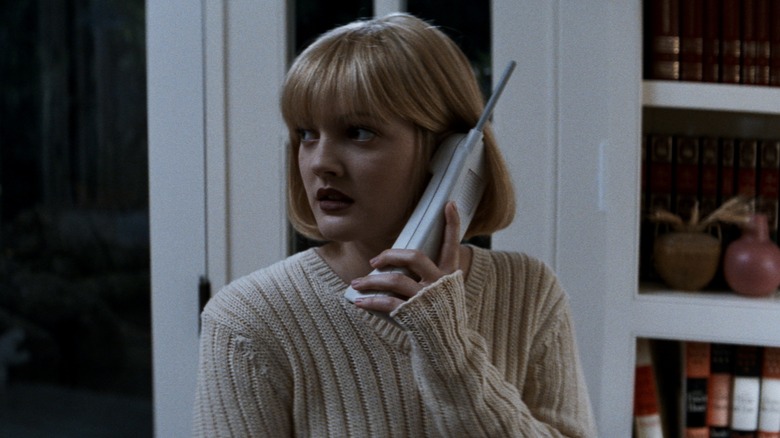 Dimension Films
Quentin Tarantino is just like the rest of us commoners and members of the movie peanut gallery in that he has opinions about films and is not afraid to share them in public. Tarantino has a book of film criticism, "Cinema Speculation," coming as part of the same two-book deal that yielded his 2021 novelization of "Once Upon a Time in Hollywood." Over the years, he's openly shared Top 20 lists and Top 10 (or 11) lists, as well as some criticism of other filmmakers and their work in various interviews.
We've also heard Tarantino talk up numerous unrealized projects, movies that could have been but never were, such as his hypothetical version of "Rambo," which would have hewed closer to the novel, "First Blood," and which would have starred Adam Driver and Kurt Russell in the roles originated by Sylvester Stallone and the late Brian Dennehy.
Horror fans, however, are more likely to be interested in the idea of a Tarantino-directed "Scream." By the time he made "The Hateful Eight," Tarantino had already dabbled in horror, having written and co-starred in a vampire movie, "From Dusk Till Dawn," and having written, directed, and cameoed in his own slasher flick, "Death Proof." In a 2015 interview with Vulture while promoting "The Hateful Eight," Tarantino revealed that he was approached to do "Speed" and "Men in Black" in the 1990s, but that he decided early on not to market himself as "a director for hire" of franchise films.
The one exception to this that he might have made was "Scream," written by Kevin Williamson and directed by Wes Craven. It's a classic work of horror metacinema, but even as Tarantino envisioned himself directing it, he managed to deliver a back-handed compliment to the man who did.
"He was the iron chain attached to its ankle"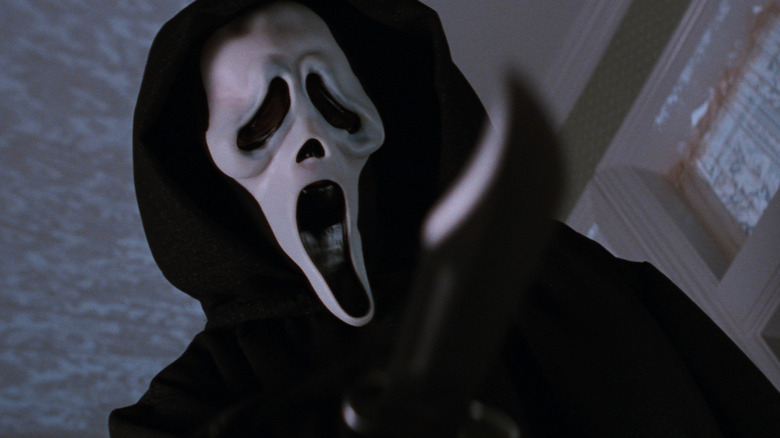 Dimension Films
"Scream" came out in 1996, the same year as "From Dusk Till Dawn." Together with "Wes Craven's New Nightmare," released two years earlier, it brought the horror genre to a meta crossroads in the mid-1990s. Williamson's script is hyper-referential of other movies in the way that Tarantino's are, yet for some reason (he doesn't elaborate why), Tarantino was not enamored of what Craven did with his direction of it. Referring to his former producing partners, the disgraced Harvey Weinstein and his brother Bob, Tarantino said:
"I could have imagined doing the first Scream. The Weinsteins were trying to get Robert Rodriguez to do it. I don't even think they thought I would be interested. I actually didn't care for Wes Craven's direction of it. I thought he was the iron chain attached to its ankle that kept it earthbound and stopped it from going to the moon."
Rodriguez directed "From Dusk Till Dawn," and his follow-up to that film was "The Faculty," which Williamson wrote. In a weird bit of synergy, both "Scream" and "From Dusk Till Dawn" would later have overlapping runs as television shows in the mid-2010s.
Tarantino is a writer-director, through and through; so much of his strength as a filmmaker comes from his characters and dialogue. If he had directed Williamson's script and taken on his characters and dialogue, it's impossible to say whether his mise-en-scene would have surpassed Craven's. Both of them were at the height of their creative powers in the mid-1990s, though, knowing his tastes in exploitation movies, Tarantino might be more partial to old-school '70s Craven. Either way, for people who "like scary movies," as Ghostface says in "Scream," Craven's film is still an essential piece of cinema.