Where To Watch Every Film That Was Just Added To The National Film Registry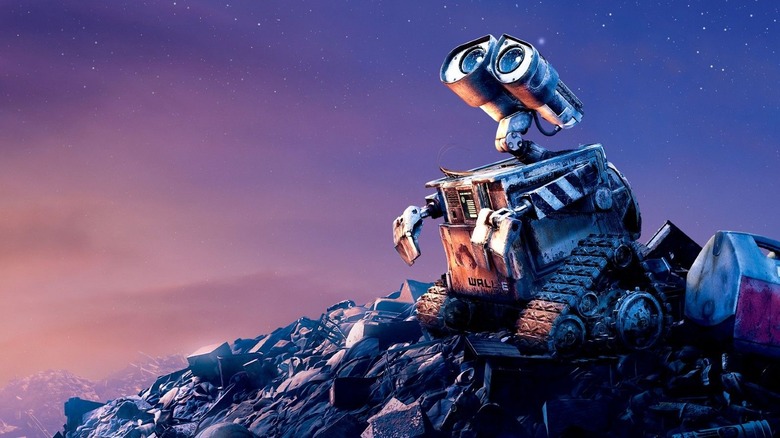 Disney
The latest batch of National Film Registry titles are here, titles selected because they are considered "culturally, historically, or aesthetically significant." The list is full of familiar and not-so-familiar titles, and if you've perused it and found yourself wondering where you could watch all these titles, I am here to help. Be warned: not all of them are readily available, but I've done my best to give you the most accurate info regarding the films. 
Chicana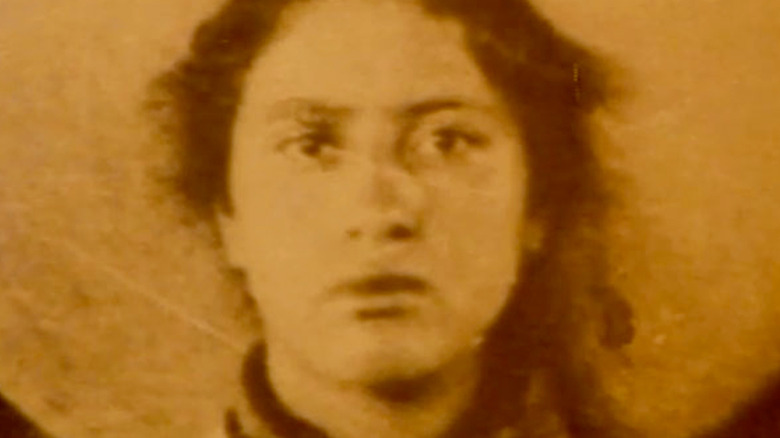 San Diego Latino Film Festival
Available to rent here.
Directed by Sylvia Morales, "Chicana" is a 1979 short film that "traces the history of Chicana and Mexican women from pre-Columbian times to the present. It covers women's role in Aztec society, their participation in the 1810 struggle for Mexican independence, their involvement in the US labor strikes in 1872, their contributions to the 1910 Mexican Revolution and their leadership in contemporary civil rights causes. Using murals, engravings, and historical footage, this documentary shows how women have become an active and vocal part of the political and work-life in both Mexico and the United States." 
Cooley High
Now streaming on Kanopy.
Michael Schultz's 1975 comedy is set in the '60s and follows "a group of high school friends who live on the Near North Side of Chicago enjoy life to the fullest...parties, hanging out, meeting new friends. Then life changes for two of the guys when they meet a pair of career criminals and get falsely arrested in connection with stealing a Cadillac. We follow their lives through the end of high school and the dramatic end to their school."
Evergreen
Watch the full movie above.
Oddly enough, this 12-minute short film from 1965 was directed by Ray Manzarek, best known as the keyboardist for The Doors. Per Manzarek's site, the film stars Manzarek's "girlfriend (and future wife of 40+ years) Dorothy Fujikawa along with fellow film student Hank Olguin (more on Hank later). The film is a series of scenes that show Dorothy and Hank in different life situations, while the narration is a conversation between Hank and Dorothy discussing different topics. The central theme is the life of a jazz musician and his girlfriend." 
Flowers and Trees
Watch the full movie above.
"Flowers and Trees" is a Silly Symphonies cartoon produced by Walt Disney and directed by Burt Gillett released in 1932. The film has the distinction of being the first Academy Award-winner for Best Cartoon Short Subject. The short follows animated flowers and trees dancing around, because that's really all you needed to entertain people back in the 1930s. There's also a message in here about a hollow tree being burned to death, which is admittedly kind of bleak. 
The Flying Ace
Now streaming on The Criterion Channel.
Directed by Richard E. Norman, "The Flying Ace" is described as "a rural crime drama revolving around a pair of rival aviators." Here's a more in-depth synopsis directly from Criterion: 
THE FLYING ACE illuminates the fact that many films made for African American audiences were less concerned with race than with making popular entertainment in the traditional Hollywood style. Filmed in the Arlington area of Jacksonville, Florida, THE FLYING ACE is a unique aviation melodrama in that no airplanes actually leave the ground (the spectacular flight scenes being performed on terra firma, in front of neutral backdrops). Norman divided the film into four chapters, so that exhibitors could show the film as a feature or as a four-episode serial. The film is buoyed by the presence of Norman Studios regular Steve "Peg" Reynolds as the hero's one-legged sidekick, who in one memorable scene rides a bicycle while firing a rifle built into the shaft of his crutch.
Hellbound Train
Now streaming on The Criterion Channel
According to Kino Now, the film is "the work of self-taught filmmakers James and Eloyce Gist, African-American evangelists who employed cinema as a tool for their traveling ministry. Their surreal visual allegories were screened in churches and meeting halls, accompanied by a sermon and the passing of a collection plate. Rather than having a linear story, the film is instead a catalog of iniquity, a car-by-car dramatization of the sins of the Jazz Age (including gambling, dancing, alcohol, and the mistreatment of animals), presided over by a horned devil, culminating in a colossal derailment (a model train tossed into a bonfire). Admittedly, the production values are minimal—being shot with hand-held 16mm equipment with natural light, and without audio—but the surreality of it all makes for a compelling viewing experience, and shows that renegade, visionary filmmakers can be found in the most unexpected places." 
Jubilo
Not available to stream or rent.
Released in 1919, this silent film stars Will Rogers, and follows a tramp who "makes himself useful doing odd jobs in a small farming community while he looks for the wife who deserted him while he was off in the war. He discovers that young Rose is his own daughter and not the daughter of prominent Judge Hardy, with whom Jubilo's wife had run off years before." This one isn't available to rent or stream, but you can probably find it floating around online somewhere. 
The Long Goodbye
Available to rent on Apple TV, Amazon, Vudu.
Robert Altman's take on Raymond Chandler has Elliott Gould playing mumbling, chain-smoking private-eye Philip Marlowe, who gets mixed up in murder case involving one of his friends. The mystery really doesn't matter, though. The joy of the film comes from Altman's counter-culture approach to the material, and Gould's funny, shaggy performance. 
The Lord of the Rings: The Fellowship of the Ring
Now streaming on HBO Max.
Wow, bet you never heard of this obscure title! But seriously, folks, Peter Jackson's "The Fellowship of the Ring" is a masterpiece. My only question here is: which version is being added to the National Film Registry? The theatrical cut, or the extended director's cut? 
The Murder of Fred Hampton
Watch the full movie above. 
Per the Chicago Film Archive, this 1971 documentary was supposed to chronicle the "Black Panther Party's Illinois chapter, with a focus on its charismatic leader, Fred Hampton." But while the film was in production, Hampton was murdered by police. In the wake of this, the film "suddenly became a two-part document of a stillborn revolutionary moment. The first half is an affecting portrait of Hampton; the leader is captured delivering speeches on social revolt and racism before large, rapturous crowds. The second part becomes an audacious piece of investigative journalism, making a compelling case that the police intentionally murdered Hampton, since they feared his oratorical power more than anything."
A Nightmare on Elm Street
Now streaming on HBO Max.
Wes Craven's classic about a dead serial killer stalking teens in their dreams is one of the all-time great horror films, conjuring up the ultimate boogeyman in Freddy "Fred" Krueger. Sure, the series got silly as it went along, but the original remains beloved for a good reason: it's a great movie. Now I just have to wonder if they'll ever put the god-awful "Nightmare on Elm Street" remake in the archive (they won't'). 
Pink Flamingos
Not available to rent or stream.
Directed by king of filth John Waters, "Pink Flamingos" follows a woman (Divine) and her awful family as they become "the filthiest people alive." Originally banned in several countries, "Pink Flamingos" went on to become a cult hit. Surprisingly, it doesn't appear to be available anywhere online, at least not legally (hint, hint). However, you can buy a DVD copy of the film should the mood strike you. 
Requiem-29
Watch the full movie above.
According to the Berkeley Library, "Requiem-29" "documents the chilling inhuman treatment of 50,000 Chicanos by police and the death of L.A. Times journalist Ruben Salazar at the Chicano National Moratorium in Los Angeles on August 29, 1970. Film includes footage of the mass march, police tactics used to disorganize and disperse the demonstrators, scenes from the inquest hearing into the death of Ruben Salazar and interviews with then 'La Raza"'editor, Raul Ruiz." 
Return of the Jedi
Now streaming on Disney+.
"Return of the Jedi," the third entry in the original "Star Wars" trilogy, is renowned for featuring Ewoks and also a scene Boba Fett falls into a big pit, causing nerds to spend the next 30-some decades debating whether or not he survived (spoiler alert: he did, somehow!). You can stream this one on Disney+, although, of course, the version streaming is one of the "special addition" releases that adds all sorts of new special effects, forever depriving us of the original in the process. 
Richard Pryor: Live in Concert
Now streaming on Netflix.
Once upon a time, stand-up specials were released directly to theaters. "Richard Pryor: Live in Concert" was one such special, arriving in theaters in 1979 and featuring the legendary stand-up performing monologues on "race, sex, family and his favorite target—himself." And here's some fun trivia: even though this isn't a traditional narrative film, and Pryor wasn't acting, exactly, he earned himself a 5th place nomination for the National Society of Film Critics Award for Best Actor for his work here. 
Ringling Brothers Parade Film
Watch the full movie above.
This short film (really short; 3 minutes long) from 1902 is literally what the title suggests: a Ringling Brothers parade caught on film. That may not seem like much, but IMDb provides a surprisingly in-depth synopsis: 
Through special arrangements with Ringling Brothers, we have obtained the finest circus parade caught by a moving picture camera. The parade is seen coming down a broad avenue with crowds of people on both sides. The parade is headed by Mr. Ringling, followed by the finest band wagon in the world drawn by twelve magnificent horses. Following one another in rapid succession are open cages of lions, tigers, hyenas, bears, etc., so plainly that you can see them walking to and fro in their cages (something that is very hard to obtain in a moving picture). This is followed by the grand tableau wagons representing the different nations of the world; then come the riders on their prancing steeds which in turn are followed by the ever funny clowns without which no circus is complete. Even the children are not forgotten when the ponies come into view dragging their little tableaux wagons representing Little Red Riding Hood, Cinderella, etc. The pageant of riders representing the different nations of the world, the mounted band and last but not least, the camels and the great herd of performing elephants, making in all the greatest and grandest circus parade ever seen on a motion picture film. No motion picture exhibition should be without this film to complete the evening's entertainment.
Selena
Now streaming on HBO Max.
Jennifer Lopez stars in this 1997 biopic of singer Selena Quintanilla, who "is born into a musical Mexican-American family in Texas. Her father, Abraham, realizes that his young daughter is talented and begins performing with her at small venues. She finds success and falls for her guitarist, Chris Perez, who draws the ire of her father. Seeking mainstream stardom, Selena begins recording an English-language album which, tragically, she would never complete." 
Sounder
Now streaming on the Roku Channel, Tubi, and Kanopy.
Released in 1972 and starring Cicely Tyson and Paul Winfield, "Sounder" has the following synopsis: 
The Morgans, a loving and strong family of Black sharecroppers in Louisiana in 1933, face a serious family crisis when the husband and father, Nathan Lee Morgan, is convicted of a petty crime and sent to a prison camp. After some weeks or months, the wife and mother, Rebecca Morgan, sends the oldest son, who is about 11 years old, to visit his father at the camp. The trip becomes something of an odyssey for the boy. During the journey he stays a little while with a dedicated Black schoolteacher.
Stop Making Sense
Now streaming on Amazon Prime Video and Tubi.
The late, great Jonathan Demme helmed this concert film that shows the Talking Heads performing at the Hollywood Pantages Theatre in 1983. A must-see for oversized suit enthusiasts. Here's a full synopsis: 
Director Jonathan Demme captures the frantic energy and artsy groove of Talking Heads in this concert movie shot at the Hollywood Pantages Theatre in 1983. The band's frontman, David Byrne, first appears on an empty stage, armed with only an acoustic guitar, and is gradually joined by bassist Tina Weymouth, drummer Chris Frantz, keyboardist Jerry Harrison and a cadre of backup singers as they perform the band's hits, culminating in an iconic performance featuring Byrne in an enormous suit.

Strangers on a Train
Available to rent on Apple TV.
A film famous for characters saying "criss-cross!" over and over again, Alfred Hitchcock's "Strangers on a Train" follows a tennis star who teams up with a psychopath for some murder. They each have someone they want to kill, and the theory goes that if they trade murders no one will be able to trace the respective crimes back to them. Criss-cross! 
WALL-E
Now streaming on Disney+.
I don't know if "WALL-E" is the best Pixar movie, but I'm sure the case can be made. This absolutely delightful post-apocalyptic tale follows a trash robot who falls in love with a plant-searching robot. Sparks fly, literally! If you need more details, here's a synopsis: 
WALL·E is the last robot left on an Earth that has been overrun with garbage and all humans have fled to outer space. For 700 years he has continued to try and clean up the mess, but has developed some rather interesting human-like qualities. When a ship arrives with a sleek new type of robot, WALL·E thinks he's finally found a friend and stows away on the ship when it leaves.
The Watermelon Woman
Now streaming on Kanopy.
In "The Watermelon Woman," Cheryl (played by the film's director, Cheryl Dunye), "a young black lesbian, works a day job in a video store while trying to make a film about a black actress from the 1930s known for playing the stereotypical "mammy" roles relegated to black actresses during that period. This was the first feature film directed by an 'out' black lesbian."
What Ever Happened to Baby Jane?
Available to rent on Apple TV, Amazon, Google Play, YouTube.
Bette Davis and Joan Crawford headline this famously twisted thriller about two aging actresses who live together. Sounds charming, right? Well, wait until you read the synopsis: 
Two aging film actresses live as virtual recluses in an old Hollywood mansion. Jane Hudson, a successful child star, cares for her crippled sister Blanche, whose career in later years eclipsed that of Jane. Now the two live together, their relationship affected by simmering subconscious thoughts of mutual envy, hate and revenge.
Who Killed Vincent Chin?
Available to watch on PBS.
This documentary "recounts the murder of Vincent Chin, an automotive engineer mistaken as Japanese who was slain by an assembly line worker who blamed him for the competition by the Japanese auto makers that were threatening his job. It then recounts how that murderer escaped justice in the court system."
The Wobblies
Not available to stream or rent online, but you can rent the physical disc from Netflix.
A doc that looks at the Industrial Workers of the World, aka the Wobblies, who "took to organizing unskilled workers into one big union and changing the course of history. This award-winning film airs a provocative look at the forgotten American history of this most radical of unions, screening the unforgettable and still-fiery voices of Wobbly members–lumberjacks, migratory workers, and silk weavers–in their 70s, 80s, and 90s."