Brad Pitt To Renovate Legendary Recording Studio He Happens To Own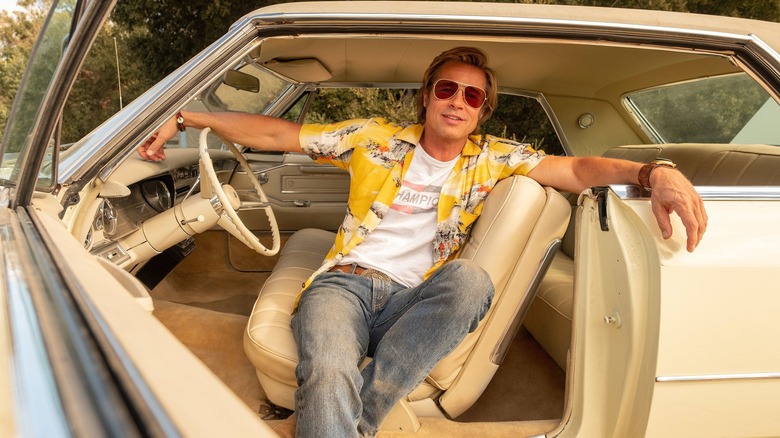 Sony Pictures
The Hollywood Reporter announced that Brad Pitt plans to restore a piece of rock music history on the 900-acre property he purchased with ex-wife Angelina Jolie. In 2012, the two A-list celebrities purchased the entire Miraval estate for a cool $60 million. Located in Correns, France, the expansive property consists of a castle, historic church where the couple privately wed, manicured vineyard, as well as a famous music studio where legendary bands such as Pink Floyd, AC/DC, and The Cure recorded some of their most iconic records. 
Within the historic property near the French Rivera, Studio Miraval was its own musical oasis in the 1970s and 1980s. Dreamy, drug-induced rockstars of the times had three houses to relax in and go for a swim in between recording, and a live-in chef to prepare meals. The studio itself measures around 3,000 square feet and is equipped with a control room measuring 650 square feet. Built in 1977 by French Jazz pianist Jacques Loussier, the recording facility was in full use up until 20 years ago when its bones fell into disrepair and its analog equipment became dusty and dated. 
Focusing on overseeing the studio's renovations, Pitt plans to open Studio Miraval in the summer of 2022. To help him bring his vision to life, he brought on 30-year-old Damien Quintard, a Paris-based music engineer whose resume includes working with Brian Eno and Gaspard Augé of the French techno duo Justice. Quintard also contributed to the development of the Dolby Atmos system comprised of an immersive "3D" sound experience. Pitt envisions a clean minimalism for the studio upgrade and stated that Quintard has "an acute sense for emotions and simplicity." He continued, "The most beautiful records are also done with absolute simplicity. My whole philosophy relates to that — the simple beauty of mono recordings from the 1950s and 1960s, using a single microphone." This is the underlying concept for the studio's aesthetic, a deviation from its original '70s architecture. Quintard elaborated that "we redesigned everything to be so simple, so pure. Light is everywhere. The future is light."
Not Just Another Brick in the Wall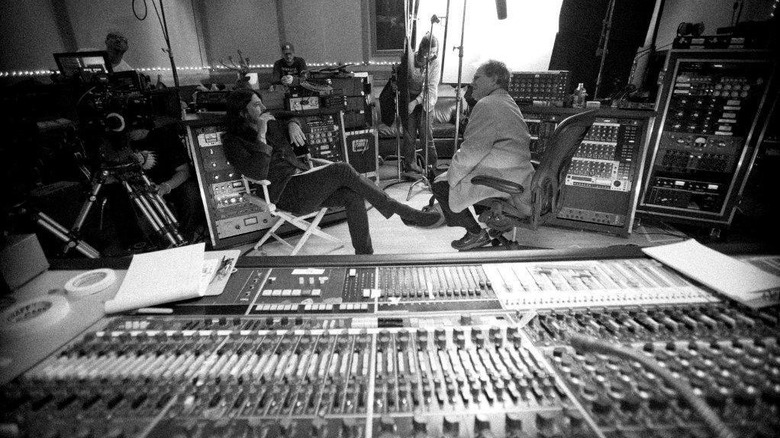 Diamond Docs
The liner notes on Pink Floyd's "The Wall" credits Miraval Studios. Other famous bands who recorded there in the past include Judas Priest, Yes, Muse, and The Cranberries. Pitt plans to not only open the space up to major recording labels, but also have the studio available for film, theatre, and the fine arts. Transitioning into the music industry seems like a pretty badass move and the fact that he is restoring a legendary space is an effort that I can completely get behind. Other famous studios have withstood the test of time but serve as an occasional recording space as well as a museum which offers tours. For example, people are able to visit the iconic Sun Records in Memphis, Tennessee where Rock and Roll legends like Johnny Cash, Elvis Presley, and Carl Perkins recorded. There's also the New York based Electric Lady Studios which was founded in 1970 by voodoo child Jimi Hendrix and is still in use to this day. 
I'm really excited about this project and hope Pitt will be diverse in his musical choices for the studio. I'm also really curious about what potential films could come out of Miraval, especially since Pitt has worked with Tarantino whose films all feature an eclectic array of songs on their soundtracks. It'd be really cool if Pitt produced a documentary about the studio's history and documented its restoration. The concept makes me think back to Dave Grohl's 2013 directorial debut "Sound City" where he documents the history of an iconic LA studio where legendary bands like Nirvana, Rage Against the Machine, Neil Young, Fleetwood Mac, and Red Hot Chili Peppers recorded.
I highly doubt any of us commoners can visit Studio Miraval in the near future, but here's to hoping that one day tourists can take a gander at the property and sip some of that fancy wine by the pool after a tour of the new studio. If that's possible, sign me the f*** up ASAP.