The Endgame - Everything We Know So Far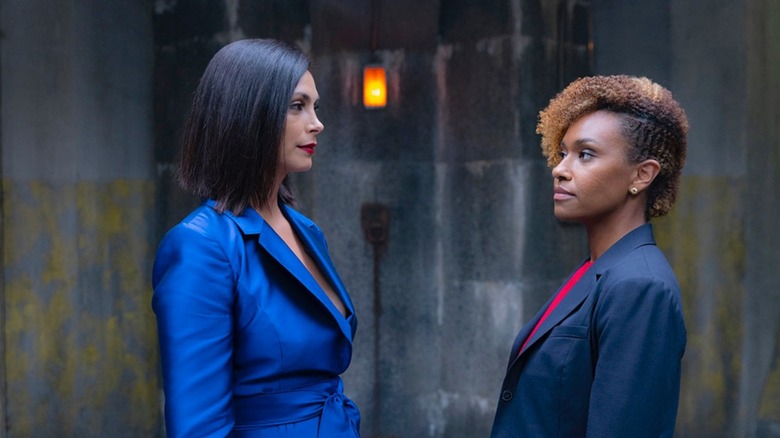 NBC
(Welcome to ...And More, our no-frills, zero B.S. guide to when and where you can watch upcoming movies and shows, and everything else you could possibly stand to know.)
In the streaming age, network television has evolved quite a bit. Many of these changes take place behind the scenes, with networks being more careful than ever about what they are going to invest in. That being the case, when a show gets a pilot and, beyond that, gets picked up to series, it's more of a minor miracle than it ever was. As such, the fact that "The Endgame," as of this writing, is the only new series to get a full order from NBC for the upcoming season is a big deal. Not only that, but the people involved, both in front of and behind the camera, make it all the more intriguing, especially for those who like the heist sub-genre of crime entertainment. And we're here to give you all of the need-to-know information so you can be ready when the show hits the airwaves.
Here is everything you need to know about "The Endgame."
The Endgame Release Date and Where You Can Watch It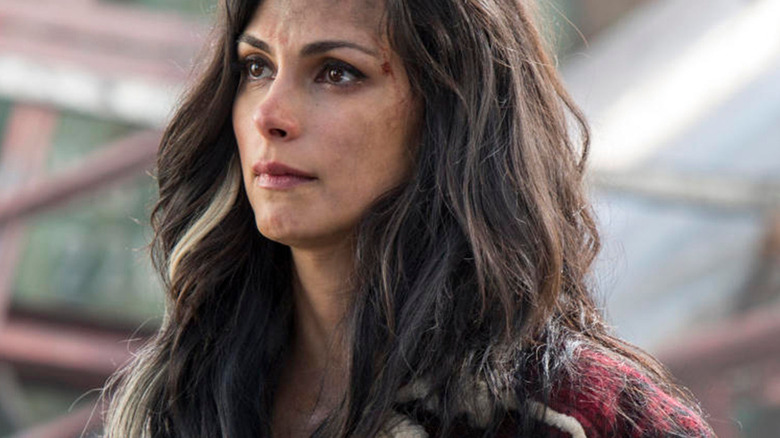 20th Century Studios
While NBC has not yet set a premiere date for "The Endgame," it is expected to be part of the network's 2022 line-up of programming. It will air live on NBC and be available to stream on Hulu the next day, as well as on Peacock, with most shows hitting the service eight days after the initial airing.
What Is The Endgame?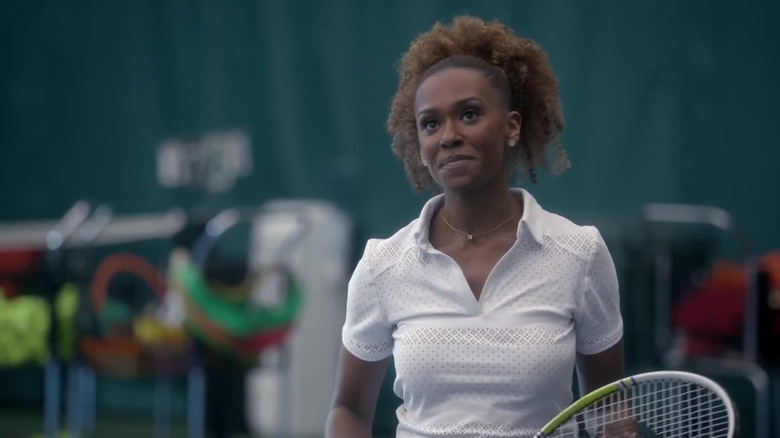 Fox
This is a brand new thriller series, and it's one of just two that NBC ordered pilots for in 2021. The other was "Getaway," another thriller which hails from "The Blacklist" duo John Davis and John Fox. The point is, the network was being very careful about what new shows to potentially spend money on, and this made the cut. That is telling. NBC has described it as "high-stakes" and "pulse-pounding." Ultimately, it will center on heists, and an FBI agent's attempt to stop those heists.
The Endgame Showrunners, Crew, and More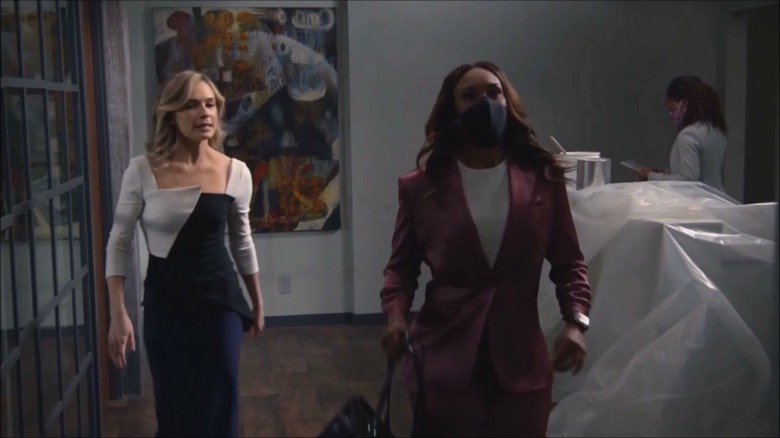 CBS
Nick Wootton, Jake Coburn, Justin Lin, and Julie Plec cooked up the show for NBC. Wooton, known for his work on "Chuck" and "Scorpion," wrote the show alongside Coburn, of "Quantico" fame. Both are set as executive producers alongside Lin, director of many of the "Fast & Furious" movies, as well as Plec, who has produced a number of hit shows including "The Vampire Diaries." Universal Television is the studio behind the series.
The Endgame Cast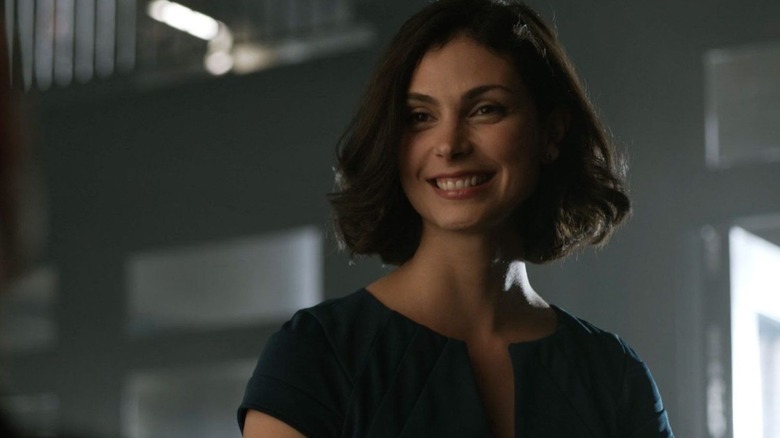 Fox
The cast is led by Morena Baccarin ("Deadpool 2") as Elena Fedorova and Ryan Michelle Bathe ("All Rise") as Valerie Turner. The cast also includes Kamal Angelo Bolden as Owen Turner, Costa Ronin as Sergey Vodianov, Noah Bean as Adic Jonathan Doak, Jordan Johnson-Hinds as FBI Agent Anthony Flowers, and Mark D. Espinoza as FBI Director Rogelio Real. More recently, Karl Josef Co and Massiel Mordan were added to the ensemble as a master thief named Louie and a master criminal operative named Rona, respectively.
The Endgame Trailer and Synopsis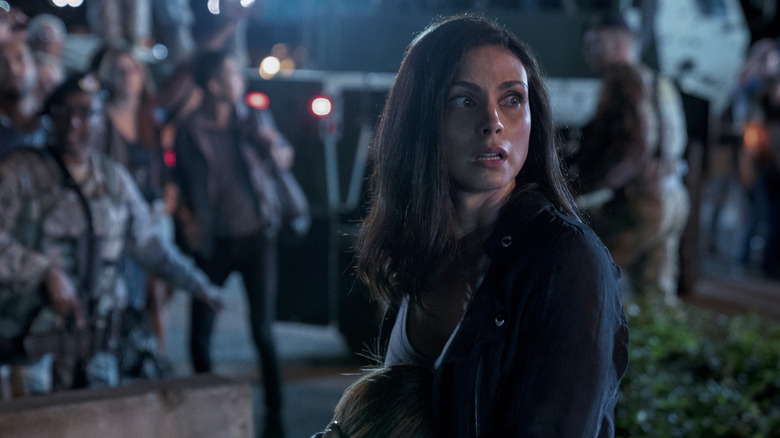 STX Films
While NBC has yet to reveal an official trailer for "The Endgame," we do have a synopsis for the show, which you can read below.
A pulse-pounding, high-stakes thriller about Elena Federova, a very recently captured international arms dealer and brilliant criminal mastermind who even in captivity orchestrates a number of coordinated bank heists, and Val Turner, the principled, relentless and socially outcast FBI agent who will stop at nothing to foil her ambitious plan.